A Quick Guide to the Best Family Books on the Market
As varied as the families they represent, the best family books can be used as education and entertainment.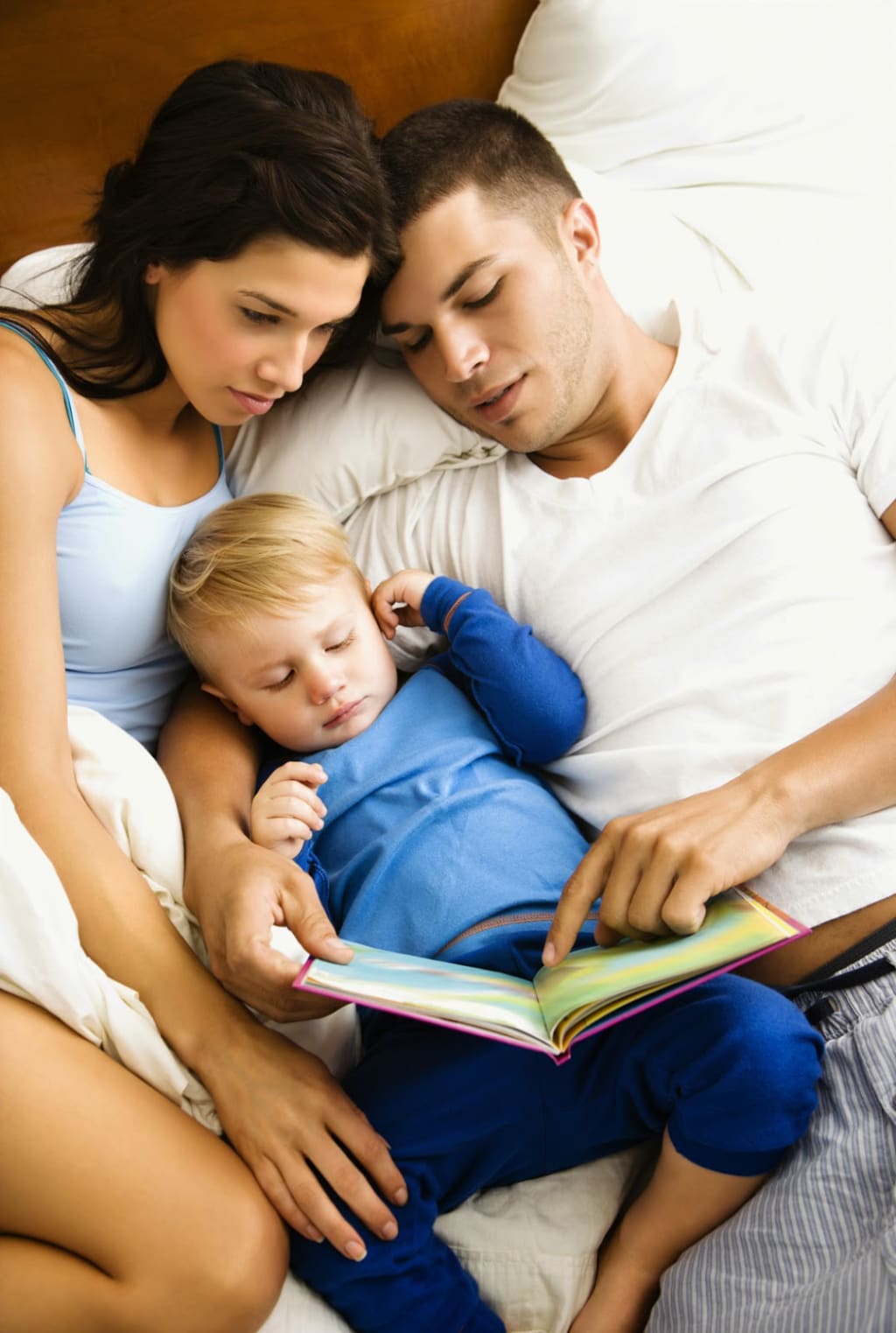 Some books are the type of reading that you leave on a coffee table so that guests can flip through them, or just marvel at your taste in photography. Other books tell amazing tales of adventure into outerspace and satisfy your inner geek. Still more are filled with sordid tales of sex, drinking and drugs.
And then, there are family books.
Family books are books that are legitimately focused on celebrating the family unit, no matter what that unit may be composed of. They're heartwarming, charming, and often stark reminders of how important family really is.
The following books are top notch family books for parents and kids of every age. Check them out at your local library, or buy them online!
This heartwarming book shows the awesome among of love and care that can be found in a single-parent family. The protagonist of the book, a little girl, is worried about what people will say when they notice that her entire family only consists of her and her mother. Thankfully, a quick tour of her school's Family Night shows her that families come in all shapes, sizes, and colors.
Written by the former star of the television series, Touched by an Angel, Roma Downey helps kids learn that families come in every shape and size.
Beverly Cleary has been a longtime favorite among kids because she's always able to get into a child's mind - even as an adult. In the Ramona series, young protagonist Ramona struggles with adjusting to new experiences in life, dealing with her sister Beezus, and occasionally experiencing her family's growth in membership.
Simply put, it's one of the best series out there for kids who aren't sure how to handle big sisters, pregnant moms, and seeing their aunts getting married.
If you are currently dealing with divorce, or trying to explain what a divorce is to a child, Two Homes is a superb pick. This brightly colored picture book shows what life is like for Alex, a young boy who lives in two homes because of his parents' divorce.
No matter where he is living, it's clear that Alex's parents love him - and that he's always safe with both mom and dad.
Not all families are functional and happy, and you can ask Jeannette Walls about that. Adults and troubled teens alike will find a lot of solace in this incredibly powerful memoir penned by a woman whose nomadic, often-selfish parents turned her and her siblings's lives upside down.
As the dysfunction gets worse and worse, Jeannette and her siblings work to leave - and succeed, despite the problems they had to face.
The Glass Castle is the kind of memoir that shows the unconditional love of family, yet at the same time, makes no pretense about the inner dysfunction that family problems can have on a girl's life.
Children who are in families thanks to adoption often have their own series of questions they want to ask both adoptive parents and birthparents. It's a heartwarming story of how parents may come from a faraway place to help a lucky kid live a better life.
This extremely positive book is a must for children who are beginning to understand adoption, and worry that they may have been discarded.
Based off the true story of two male penguins who fell in love and adopted a penguin chick by the name of Tango in the Central Park Zoo, And Tango Makes Three shows that LGBTQ families are natural, happy, and of course, filled with life.
And Tango Makes Three is an excellent book for children who are adopted into LGBTQ families, especially if they tend to feel "left out" by more traditional family books. It's excellent for the cute little penguin in your life - or as a gift for a gay couple that is adopting!
It's 1943, and young Anne Frank is a Jewish girl hiding in an attic with her family as Nazis begin hunting down innocent people to send to concentration camps. This diary, which was found in the attic where 13-year-old Anne Frank spent the last years of her life, shows the raw emotion of the war and the love of her family through her eyes.
Though Anne Frank's life was cut short at the hands of monsters, the fact is that her book allows her to live on as a cautionary tale of what happens when people lose their ability to see fellow neighbors as human and how sometimes, your family grows when help is needed.
Mary Lennox was a very young British girl living in India, until tragedy struck her family. After her parents died from cholera, she's discovered by authorities and sent to live with her relative, Archibald Craven.
Missing India and reeling from the loss of her parents, little Mary starts off as bratty and mean as ever - until a friendly and kind housekeeper by the name of Martha Sowerby tells her the story of the late Mrs. Craven and a secret garden.
As she continues to wander the grounds and discover the secrets inside, Mary meets her disabled cousin Colin, makes friends, and learns to love the family around her.
Because of its amazing way of showing that family isn't always just blood, The Secret Garden has become a favorite childhood story. Once you'll read it, you'll understand why.
Ever have a kid ask about their adoption story? If you're like most adoptive parents, you have. This incredibly warm, loving children's book helps show kids that they are loved, what adoption is all about, and also gives them a gentle reminder about how special they are to have been chosen by parents.
Who doesn't love the awesome messages of Roald Dahl's famous masterpiece, Charlie and the Chocolate Factory? With the help of Charlie's grandparents, this once-impoverished boy gets to go on a magical journey in a chocolate factory run by the world famous Willy Wonka.
Though the morals of not being spoiled or TV-obsessed are definitely present, it's hard to escape the overall "family first" atmosphere that comes with this book.
As sperm donor babies get increasingly common, more and more children are beginning to ask single moms why they don't have a dad. This beautifully illustrated picturebook helps children understand what having a "donor dad" means, and how special their families really are.
An excellent book for parents who want to help their kids understand their situation better, Why Don't I Have A Daddy? explains everything with ease and comforts kids who worry that don't understand the donor issue.