A Letter to My Father
Slight Dedication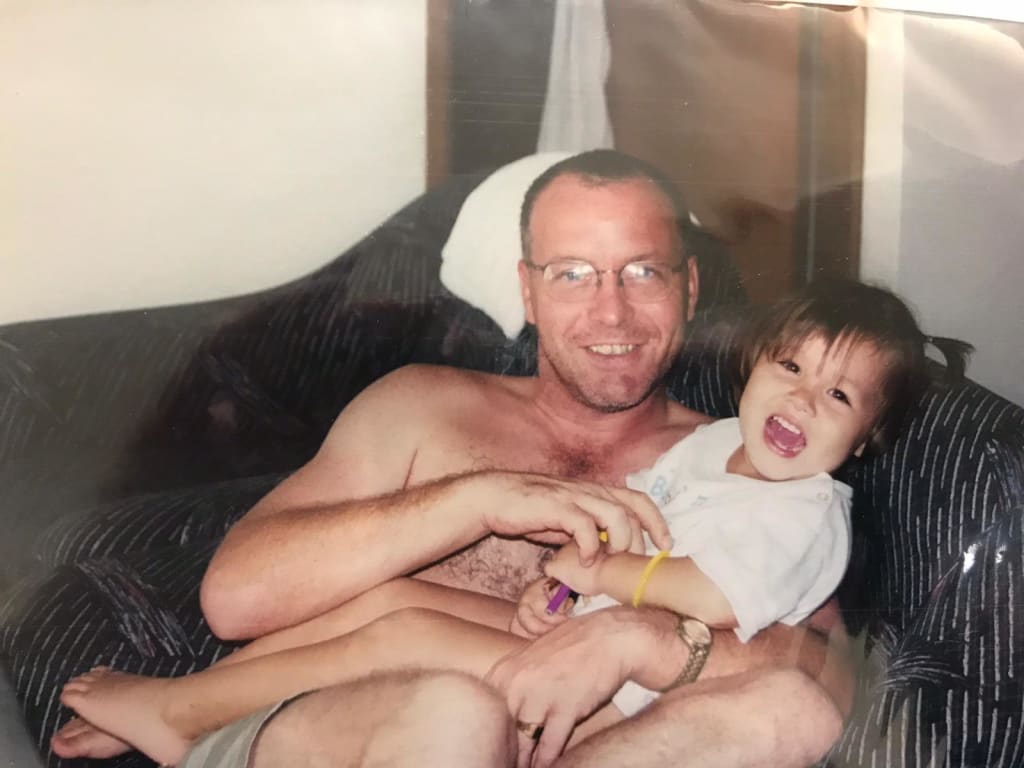 Sometimes, we can't take back the things that we said or did. Sometimes, we try to understand the reasons we did them. We go through a million and one emotions in a day—maybe even in a couple of hours—but it is almost impossible.
We eventually learn to take it step-by-step. That the heartbreak we suffered upon wouldn't have allowed us to even enter the situation if it thought we could not handle it, neither get over it. Yes, there will always be consequences and sufferings. There will be repeats of the same scenario later on in life with another human being. But for the time we have to get through this one, we allow ourselves to heal. For the better, for our own strength, for our own sanity. We will never be prepared for the obstacles that LIFE will throw at us. We will never be prepared for the HURT and PAIN that we will have to go through. But for the next time it happens, we are going to handle the situation a little differently.
I have a story to share eventually, I have a heart full of pain and life keeps increasing it. But by the Angels above, I will surpass all of it...
A letter to the Father who was lost battling his own war, who constantly reminded that his suffering provided for those he didn't really know loved him. A letter to the Father who fought with everyone and himself to feel better, but secretly scarred himself in the process. A Father who looked at his child like she was the world, yet all she saw was coldness. A letter to the Father who cried in the midst of the darkness with light whimpers and smiled to the fans of others to show that he could not be knocked down. A letter to the Father who was the source of strength and weakness, but the biggest part of a distant soul. A letter to the Father who looked death in the eyes and smiled whilst whispering, "You won't catch me yet."
But, that yet reached maybe a little too soon for he was taken so abruptly. The man who could win an argument, but couldn't fight to bear the pain of seeing his loved ones once more. Someone who turned his back in the hardness of problems, but faced the consequences of others' actions.
I look to you and smile. I look to you and cry. I look to you and wonder what would my life be like if you didn't disappear? If you didn't get taken away? Your peace is equal to my happiness, but what do I do when turning to nobody is no longer a choice? When a part of me bigger than myself has left with the wind because your presence is no longer known. In spirit, soul, and mind, your existence is acknowledged, but reality has a poignant way of making you feel that you know better.
A letter to my Father who lost the battle because he was too busy plotting the war. A letter to my Father who doesn't love unconditionally, but loved like he never loved at all.