5 Important Things To Consider When Choosing A Funeral Director
Things To Consider When Choosing A Funeral Director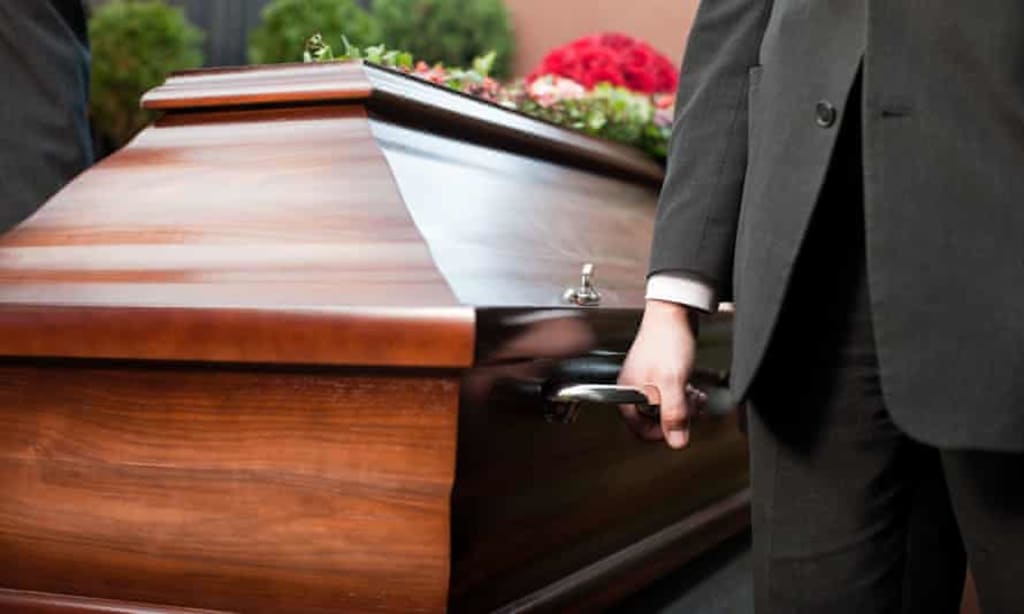 Description:
Consider these 5 important factors to find experienced funeral directors in Melbourne.
Introduction:
Planning for a funeral can be overwhelming. A person experiences a thousand forms of unspoken emotions while bidding a farewell to their loved one. While mourning for the loss of their loved ones, families are suddenly pushed into a turmoil of decision making, paperwork, and bill payments to arrange the funeral day. Whether you are planning or trying to find yourself in a position to manage the task, one of the best decisions is to choose a funeral director. Several factors come into the picture including your finances when deciding on funeral services.
Funeral directors Melbourne ensure the whole process runs smoothly and supports your family to think through the implications of their choices. Making an important decision during such a vulnerable time requires your complete strength and senses. A funeral director will be your moral support and handle all the responsibilities related to the funeral on your behalf.
Such decision making has various flow-on effects in terms of your finances, your sense of wellbeing and your final memories of your loved one. This guide will give you some ideas for what to consider when choosing a funeral director.
5 Things To Consider When Choosing a Funeral Director
1. Decide The Budget
Several funeral services require pre-payment to pay other suppliers on your behalf. Therefore, before considering a funeral service, always discuss and set the budget limit for the funeral. Your decision regarding the budgeting should be to determine whether you will be able to pay for the quoted price or not. Sometimes, people make the mistake of accepting the quoted prices while choosing a funeral director and later struggle to pay the exorbitant bills. Deciding your exact budget for the funeral will help prevent potential financial hardship and also complies with your family's cremation or burial wishes.
2. Take Opinion of Your Family
Taking the opinion of your family regarding the style of funeral service will enable them to express their gratitude and respect towards their loved ones and bring utmost comfort to the overwhelmed heart. Discuss with your family regarding the location of the funeral director, accommodation facilities, and tradition. Choose a funeral director located near your residence as it will be ideal for you during the planning stage. List down the priorities for the funeral including the accommodation and mobility to ensure everyone can participate in this grieving time. Ask your family if they need to be associated with any traditions. If so, a funeral director can accommodate these wishes.
3. Research and Compare The Pricing
Once you have your priorities sorted out, start searching for a funeral director near you. Check out what all services they offer, their expertise with managing funerals, profit investments, and previous customer reviews. Post the research, compare the general pricing of each selected funeral director and choose the one whose service will fit your list of priority and budget.
4. Have a Face-to-Face Meet
Once you have gathered and compared all the relevant information from the funeral directors, the next step is to meet them in person and discuss your views. Arranging a face to face meeting will allow you to understand more about their funeral services and determine whether or not they are the right fit for the funeral. Besides, it will also help you clear any potential doubts or questions related to their funeral services in Melbourne.
5. Know About The Payment Options
As mentioned earlier, many funeral services require pre or post-payment to pay other suppliers on your behalf. Some funeral services also perform prepaid funerals in Melbourne. Therefore, always ask whether they will make the payment upfront or later on. Additionally, you can also ask them about other payment options to pay for the funeral services. Ultimately, choose funeral parlours in Melbourne that suit your budget.
Considering these pointers will help you find Melbourne's cheapest funeral director and ensure you make the most of the last few moments with your loved ones.
Reader insights
Be the first to share your insights about this piece.
Add your insights