The Importance Of Organising A Good Funeral 
Organising A Good Funeral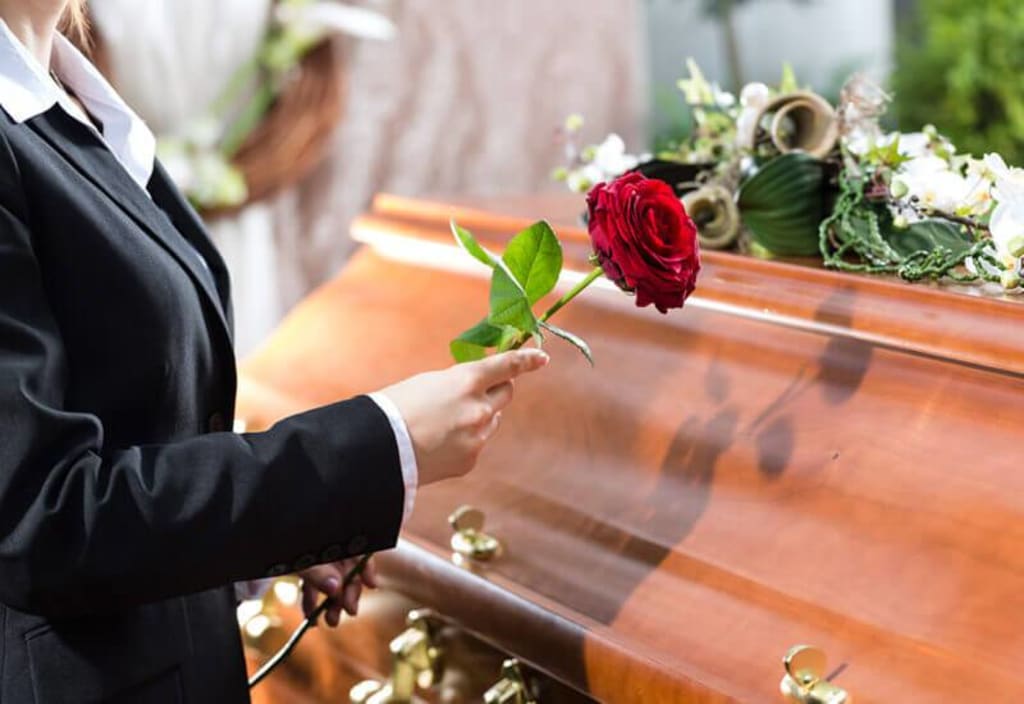 A funeral is a ceremony that involves the disposition of the body which can be in the form of a burial or cremation. Different people have different beliefs and different methods of organising a funeral; it is mainly associated with religion. For many people, the funeral instantly generates an image of one; something that they rather not think about. This is the main reason why many people prefer not to arrange a funeral and keep it simple instead. It might be fine to keep it simple however, it is essential to organise since this is a good way for loved ones to say goodbye. A small and short funeral would also suffice, but it is necessary to provide an opportunity for close friends and relatives to say their final goodbye. This article explains the importance of organising a decent funeral by contacting funeral directors in Perth.
Significance of a funeral
The funerals are meant for the living, allowing those close to the one who has died to grieve. It pays to do some research prior to selecting one of the funeral services in Perth. This is also a good way of supporting those who require help to cope with their grief. Explained here is the significance of a funeral:
Funerals have been conducted for a very long time by all cultures as a method to honour the dead. Each culture has a different method of doing so and in most cases, it might mean more to the other close relative and friends than you can imagine.
A funeral is essentially a gathering of all the loved ones; it is the final farewell or tribute to the one that has passed away.
One can expect to grieve the loss of a loved one; planning a funeral is a good method to allow it to flow out to you with the support of those around.
Several studies were conducted and expert psychologists too recommend organising a funeral to allow the loved ones to grieve and counter the effect of the shock and disbelief.
It provides a safe place and appropriate atmosphere for one to show their feelings; it also allows the grief to surface and share with others.
This is the best time and place for close friends & relatives to talk, support, and reminisce together.
It helps one comprehend that their loved one has died and provides continuity and hope for living.
It helps one reflect on the meaning of life and death.
This is a good way to cope with the loss and far from the misconception that a funeral is inconvenient and makes one sad. 
How does organising a good funeral benefit the loved ones?
A funeral is a well-structured event that helps those close to the person who has passed away to mourn and come to grips with what has happened. However, it is beneficial to go the extra mile and celebrate the life they lived. This can be done by organising a memorial with their favourite music and also by browsing through photos. Some of the other ways one can make this easier to cope with are organising special video presentations or making custom presentations.  The fact that this allows the guest to view and pay their respects prior to the funeral service often means a lot to many people.
Selecting an appropriate and meaningful venue for the funeral by seeking help from funeral homes in Perth can make it more personal and help the loved one celebrate the life of the one who has died. It does take some research to find a suitable funeral service. The best method of getting this right is to spend time doing your research and request quotes from those that seem suitable. Get in touch with the ones that you shortlist to compare their services and price. Once you have selected the right one you can leave the organising bit to the funeral director and deal with your grief instead.
Reader insights
Be the first to share your insights about this piece.
Add your insights