3 Simple Activities For Kids
3 Simple activities that require minimal supplies.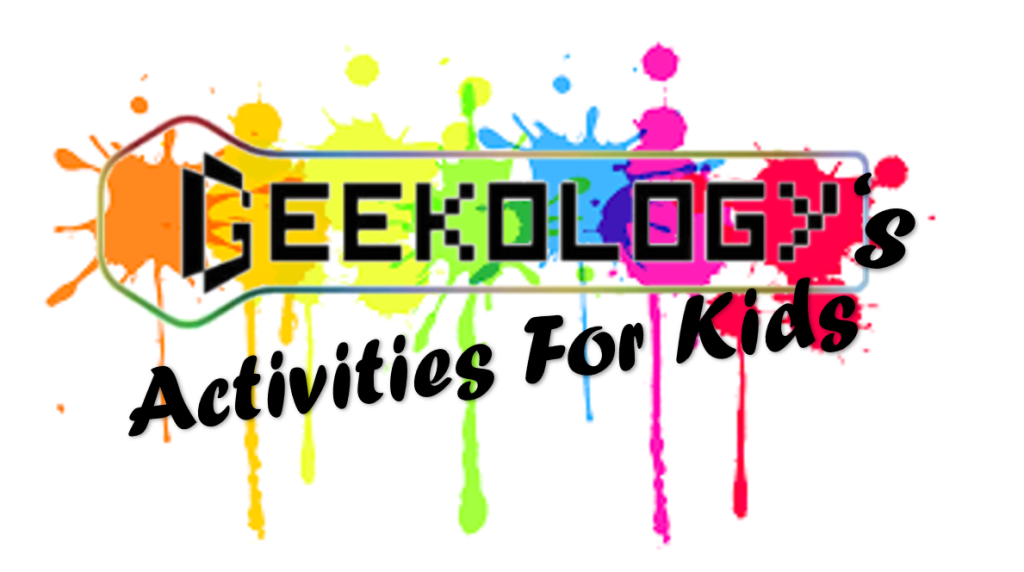 Toys are flying, craft supplies are dwindling, and no matter how many snacks you throw at them they are still hungry! Geekology admins are wonderful, but they can be hard work to keep entertained when the only option is the house or your garden. Here we offer you three simple crafts you can do at home with minimal supplies – they worked on our admin team, so we hope they'll work for your kids too!
Salt Dough
For those of you who haven't made salt dough before, it is effectively a clay alternative with which you can make models and ornaments. Children will love using their imaginations to create all sorts of exciting objects and shapes and (hopefully) hours of fun painting their creations but do take care to remind little ones that the salt dough is not edible.
Prep: 10 Minutes
Bake: Approx. 3 Hours
Ingredients
250g Plain Flour
125g Salt
125ml Water
Method
1. Preheat the oven to its lowest setting and line a baking sheet with baking parchment.
2. Mix the flour and salt in a large bowl. Add the water and stir until it comes together into a ball.
3. Transfer the dough to a floured work surface and shape into your chosen model. You can roll it out and cut out shapes, numbers or letters using biscuit cutters, or make any kind of model you can think of. We made some fruit and veg shapes plus cupcakes for a teddy bear's picnic.
4. Put your finished items on the lined baking sheet and bake for 3 hrs or until solid.
5. Leave to cool and then paint.
Sock Puppets
A few socks is a small price to pay for a few hours of fun – just make sure the children know to only do this under supervision. To make sock puppets all you'll need are;
- Socks
- Pens
- Any craft supplies you can find.
The great thing about sock puppets is that they can be as fancy or as low key as you want. Simply take a sock and start designing! Young children will probably be content just to colour in a white sock, while older kids might require a few additional things such as extra fabric, felt or glue. Googly eyes are highly recommended, but not a necessity if your craft supplies are running low.
Once your puppet is ready, you're limited only by your imagination. You could ask your children to make a sock puppet show or host a family sock puppet wrestling match. Why not turn your puppets into your favourite superheroes, or maybe mum and dad could put on a little puppet show for the kids? Hours of daft fun await – and all you need is a spare (clean) sock!
The Great Eggs-periment!
Ok, this one is a little more complicated, but can also be extended to last two to three days. For this activity you'll need;
- An egg per person
- Any disposable items from around the house (i.e boxes, plastic bags, string, etc)
Here's the brief; your little egg needs to make it from the top window of your house to your garden without breaking. To do this you'll need to make it a little protection pod and a parachute.
Phase One: The planning phase. Whether you want to brainstorm ideas, draw designs or have a times dash to select which materials you get to use, even planning your project can turn into a game or activity in its own right.
Phase Two: The build. It's time to create your masterpiece! We recommend setting a time goal as this will give you and your children something to work towards. Leftover time can be used to decorate the pod and parachute, and making sure there is a cut-off point means that everything can be cleared away in time for dinner or bedtime!
Phase Three: Deploy the egg! This is a spectator sport, and a great opportunity to get the whole family involved (if they're not already)! You could even live stream the event to your friends and family as you see if your little egg makes the fall.
Remember to clean up and dispose of all waste responsibly!
We hope these activities have given you a few ideas. Have fun and stay safe!
~Anduril

Staying at home each & every day to be there with your children as they learn and grow sounds absolutely amazing in hindsight, right? Absolutely! Who wouldn't think that it's just living the dream?! But what the world fails to disclose is the truth behind being a stay at home mom..

11/18/2020 So, grandma (81 this year) has been up my ass about keeping a journal of everything that is going on right now so here goes. Amelia is 9 and in 4th grade, Raynen is 5 and is in kindergarten and Rj is 3 and is home with me. We live in fort lee right now and my husband, Bobby (30 this year) has just had his 3rd spine surgery and now awaiting the promotion board (he is in the army) and finding out when we will be moving. I am 26 credits away from my BA in history. The coronavirus pandemic has been a pain in the ass and the 2020 presidential election was a complete dumpster fire. Yay 2020 and the best part was carol baskin and the memes from that world.

It was early October, and it was finally time for my long-awaited moose hunt. I had waited ever since I was a little girl for this opportunity, and it was finally here. So, my father, the one that looks after me, and I packed up our stuff and left our city in Alaska. We were heading to a place called Bethel, AK. After a six-hour long drive, we made it to our hunting unit. It did not feel like home to us but it was warm and cozy, like my bed at home.

As your parents age, you're probably spending more and more time caring for them. Even if they're still in good health, you may need to help them live a healthy lifestyle. Your parents may need help with everything from their health insurance to their diet. To avoid caregiver stress, taking care of yourself is also essential.

Staying home, reducing stress, and taking care of ourselves, both mind and body are more important than ever. That's why from beauty and personal care to everyday essentials and home cleaning – we've got you covered. "Avon"

Growing up, I loved the Wizard of Oz. There was something magical and timeless about the Yellow Brick Road and the passion of Dorothy to find her way home, Scarecrow to find his brain, Tin Man to find his heart, and the Lion to find his courage. All to find out that the man behind the curtain was just a man, whose hope and wisdom fulfilled all desires by encouraging everyone by exploring their own virtues.