15 Tips for Going Out with Multiple Kids
Dating with Children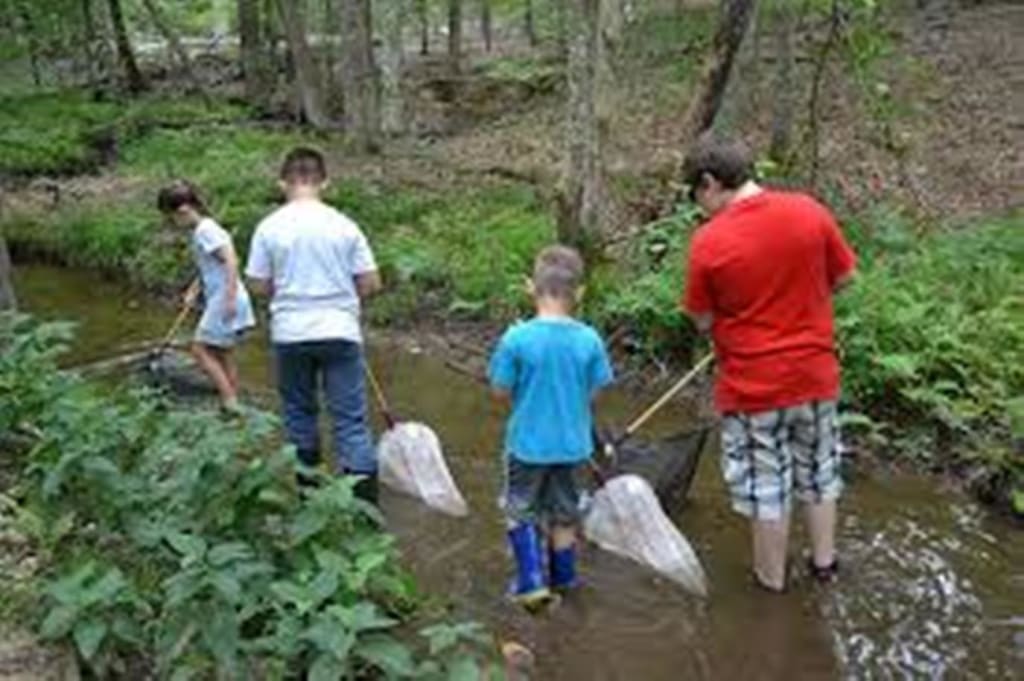 Going out with one child often feels like you are preparing for a polar expedition, going out with multiple children is stressful, and going out on a date with children means you will have to gather all your courage and resources. The mere thought of loading the children into the car, or getting them onto the train, or coach can make you feel drained before you even set foot out of the door, but with a little preparation going out with kids can be a fun and relaxing experience for you too. Here are fifteen tips for going out with multiple kids that should make it much less stressful.
1. Spare Clothes and Nappies
If you are going out in the car, keep a supply of clothes and nappies in it at all times, and make sure you replace the items when they have been used. A little accident, travel sickness or plain old dirt can spoil a day out, if you haven't got a clean outfit for each of the kids, they probably won't want to wear your jumper and you don't want to be cold! You could pack a going out bag at the beginning of the school holidays, and keep it by the front door ready, so that you have got one less thing to worry about in the rush to get out. Just remember to check the bag and put it back by the door after you get back so you are ready for the next outing.
2. Get Recommendations
When you are going out with kids to somewhere for the first time it can be very nerve-racking, if you don't know what to expect and if your children will enjoy it. If it is close by you could pop there for a short visit on your own beforehand. Ask your friends who have children about the same age what they liked and didn't like about it, and whether they think it is suitable for your brood. Online reviews can also be useful, so a quick web search can save you a lot of problems, when you are going out with the kids. You need to know if the activities available are suitable for the age group of your children. There's nothing worse than taking your teenagers to something for toddlers, or toddlers to somewhere where they aren't tall enough for the rides.
3. Take snacks.
Hungry children quickly turn into grumpy children who quickly spoil the day, so make sure you have lots of healthy snacks available. Sweets and chocolates also make great bribes, you could bribe your older children to help look after the younger ones or bribe the younger ones to be patient, if there is an activity the older ones want to do and the younger ones are too young or too short for a ride they really want to go on. Sweets take the children's minds off small grazes and bruises and stops them turning into major issues that will mean cutting the day short.
4. Activities
If you are going on a date with children to a restaurant or somewhere more grown up, and they children need to be kept entertained make sure you have something ready for the children to do.
You can get great activity packs cheaply, or buy colouring books, sticker books, and crayons, or whatever you will keep you children quiet for a while until their meal arrives. Some kid friendly restaurants will provide activity booklets and crayons, but just in case make sure you have your own. Keep some in the car or in your handbag for all emergencies and then you won't have to listen to that "are we there yet" refrain every five minutes and cut down on the arguing from the back seat. Just get cheap activities that you can throw away when the children have finished with them and not worry if they get lost. You can let them play on a tablet or mobile phone, but if you are going out with multiple children this can lead to arguments and there is the worry of them getting lost or broken.
5. Praise
Praise children for good behaviour rather than ending up stressed and shouting because they have ignored your instructions makes for a much more pleasant outing. Children sometimes just need a little attention and giving them praise is much more productive than getting angry when they are behaving badly and has much better results and doesn't spoil the day. You'll feel much better about it too. Getting upset and angry will spoil the day for you too.
6. Keep it up!
Going out with multiple kids for the first time can be very stressful and can be a catastrophe, but you can't just give up and never go out with them again. If the children are old enough, you can have a chat with them and see what they think went well and what went badly, and they may have some suggestions as to how to do it better next time. Chalk the first trip out as a learning experience. Things will get better the more often you do and the children get to know how you expect them to behave. If you are going out with children, practice makes perfect.
7. Expectations
Tell the children where you are going and what you are going to be doing. You should also tell them what your expectations are for their behaviour. If they know what to expect and what you expect of them and their behaviour, the more likely they are to live up to your expectations. Children can feel anxious if they don't know what is going on or what is going to happen next. If you are going on a date with children, let them know who you are going with and what they are going to do.
Children need to know what activities they are going to be doing and when they are going to be eating. If your child is a fussy eater, get them involved in choosing the food you are going to take with you, or if you are going to a restaurant, let them have a look at the menu so they know they are going to get something they like. Lay down some behaviour rules and, how they need to remember there will be other people there and they will need to be considerate to them.
8. Rewards
Having laid down the rules for their behaviour whilst you are out, if the children behave well when you are out somewhere that isn't really a place they really wanted to go, reward them if they were well behaved. A small treat such as stopping somewhere for an ice cream on the way home or an extra bit of their favourite pudding is a great incentive for them to behave well on the next outing. It doesn't have to be something expensive after the expense of the day out, there aren't many places that don't seem to cost a fortune when you are going out with children, so a small thing that you wouldn't normally let them do, maybe an extra half hour of computer time will do the trick.
9. Know their limits.
Don't spoil the day out by pushing their limits. Don't stay out so late that bedtime is delayed too much; tired kids can't be expected to behave well or be fun company. For example, don't drive a long way and then expect the children to sit still for a long time. Try something new but don't beat yourself up if it doesn't work out, and the children hate it and want to leave early.
If nobody is enjoying themselves, don't think you have to jolly them along and make them have fun, disastrous decisions happen. Try again another day. This is really important if going out on a date with children. If it isn't working, give up and try another day to somewhere else, a different environment might help.
10. Get the children involved.
Get you children to help you choose where to go. If they are involved in the decision, they are more likely to enjoy themselves and behave. If you are going on a date with children and going to a restaurant, let them chose what they want to eat off the menu. They will enjoy the responsibility and are more likely to eat what they have chosen. They will love the ritual and enjoy telling the waiter what they have chosen. Remind them to say please and thank you to the staff. If they feel they are being listened to and they own the experience, they will step up and behave well.
11. Time Out
If a child is starting to misbehave or starting to tantrum, a little time out will probably do the trick. Find a quiet spot away from the activities and just wait until they calm down. Have a little chat with them about good behaviour and how they will be spoiling the day for other people visiting as well as the rest of your group. A bit of a run about might remove excess energy or a cuddle, if that is what the child needs, can quickly turn around what might have become a really big issue.
12. Use the older children.
As the children get older, give them more responsibility. Older children can support parents by helping out with small tasks. They could be responsible for making sure that everybody has a snack or a drink. They could go on rides with younger children or look after little ones while you go to the loo. Don't forget to reward and praise the child for helping out, and don't let it spoil their day out as they need to have fun too or they won't want to go out again.
13. Don't forget the boring bits!
On a day out, you might find there is some bits the kids might find boring, so a bit of preparation of extra activities would be a good activity. Museums, art galleries, or stately homes offer adventure trails for children to follow. These could be outdoor trails or a treasure hunt inside, things the children have to look out for as they go round or an activity pack. You can ask for these at reception or you can prepare your own treasure hunt or a bingo list before you go. A quick game of Pooh Sticks over a bridge is a great way of entertaining the whole family.
14. Prepare for the weather.
You can't always be sure what the weather is going to do, so make sure you have wellies and walking shoes, so you are ready for muddy puddles. Remember to pack the sun cream, and sun hats, and plenty of water for those sunny days.
15. Allow your children to be themselves.
If you want your children to meet your new partner, a good idea is to go somewhere neutral, and where the kids can enjoy themselves too. Children are individuals and each one is different. They will react differently to a new partner. Children will react differently to a new partner depending on how old they are. You know your children best, and will be able to predict how they behave. Are they friendly and likely to accept a new person easily or will they be nervous and shy around them? They might even be excited to meet this new person, who might become very important to you. Tell the children who they are going to meet and why. Tell them you want them to be themselves and you don't expect them to be on their best behaviour, just to act normally, but you do expect them to be polite.
Going out with multiple kids can be a very stressful experience, especially if there is a big age difference. You want to make sure everybody has a good time and nobody ends up having a tantrum or things ending in tears. A little preparation and forethought can ensure that you can forget your anxieties and everybody can have a good time. Once you've had a day out with the kids, you can all look forward to planning the next one! The more you go out with children the easier it will become and you can learn what works best for your family and what doesn't work so keep persevering and you will wonder what you were so worried about in the first place.