WGU - BS - IT
Is it worth it?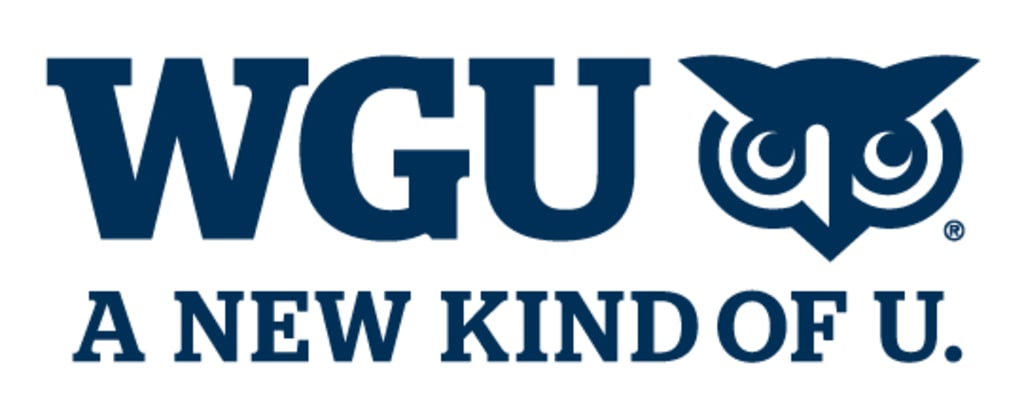 WGU - Are YOU a night owl?
For those that are completely unaware of what a night owl is, it is someone that stays up late, long after everyone else has gone to be, and continues to study. A night owl has been made popular thanks to the all online University, Western Governors University, or WGU. Currently, I am pursuing my Bachelor's of Science in Information Technology. What is Information Technology, you ask? I am glad you asked this! Let me enlighten you.
Currently, you are reading this from a phone, tablet, gaming / multi media console, or from a personal computer of some sort (Apple, Windows, Linux, etc). Information Technology is the overarching term of all of these things. It is the care of all things digital. You will often hear others address specifics, such as Cyber Security, Programming, Web Designer, etc. A general IT degree allows you to touch on all of this. Think about it in the way of a general car mechanic. If he is just a general mechanic, then he's familiar with everything, an expert of nothing. A BS (or even AAS, as my Associate's in Applied Science is an IT degree) in IT means you know the basics of everything, but you're not a top of the line expert in any of it. Does this mean that you personally will never be the "go-to" person for Microsoft Office? Absolutely not! I am asked quite frequently what my favorite feature of Microsoft Word is (Just FYI: It is the references / bibliography creator!). I am often asked if I can help address issues with a Microsoft Access database. I get to work on linux, learning how to automate with Ansible, and within the last year have achieved several certifications, which will allow me to go in one of several directions.
What kind of certifications? Well, that is the great thing about WGU: not only do you get a degree in the end, but you also get a large amount of industry recognized certifications! Currently, and thanks to WGU, I have gotten LPI (Linux Professional Institute) Linux Essentials certified, CompTIA Network+ Certified, and CIW - Advanced HTML5/CSS3 Specialist Certified. After I finished with my Network+, I quickly studied up while completing some more courses, and got my CompTIA Server+ certification, giving me the stackable CompTIA certification, Network Infrastructure Professional (CNIP). I still have several more certifications to go in the next 9 classes, to include CompTIA Project+, CompTIA Cloud Essentials, CompTIA Security+, CIW User Interface Designer, and a couple brief classes on Ethics in Business, Humanities, and SQL.
Now, I know what you're saying: SIGN ME UP! Who doesn't want a bunch of certifications as well as a degree? (I don't blame you if you said you don't!). Before you start enrolling, ask yourself these few questions:
1. Can you fit in at least 10 hours a week to study?
2. Are you able to keep motivated, keep pushing yourself, and be a self starter?
3. Do you have a quiet place to study and take exams?
4. Do you have a good support system that will allow you to do this?
5. Are you willing to give up some of your social life?
6. Do you love to make excuses, and make excuses for everything?
If you said no to a number of the questions from 1-5, and yes to 6, maybe WGU isn't for you. I will admit, I have had to sacrifice quite a bit of spare time. But I am motivated and want to get my degree. The sooner I get it, the more knowledgeable I will be, and the sooner I can pursue higher goals. So video games? Nearly non-existent now. Movies? Why watch a movie for an hour and a half when I could get in 3 chapter in my current class? Music? Only if it's CBT Nuggets or Pluralsight (awesome sources for videos while you commute to/from work, by the way!)!!
Let me tell you this: I work full time at a high school as a Systems and Network Technician (I fix stuff and make it better!), as well as working part time in the Army Reserve as a Drill Sergeant (I yell at and motivate others...sometimes WHILE fixing stuff!). I have a wife and two kids, one son who is 15 and at the same school I work at, and a daughter who is almost 3. My son plays sports every season, and band all year long. I love to work out (and for my current role I have no choice BUT to work out, or what kind of example am I making on future / new Soldiers in the Army?), listen to music (KoRn anyone?), read books (DragonLance....What is better than that?? Come on now!), and I have a number of other responsibilities I must do. But at the end of the day, a degree, and continued personal improvement is just as important. And if I still haven't convinced you, the tuition is incredible at WGU. It's only $3,350/semester, and a semester is 6 months long. If you wish, you can accelerate and complete it in just 6 months alone, or space our your courses to make it more manageable on you! WGU allows you to go at YOUR pace. If you've been working in the field for 20 years, you'll be able to zip through a lot faster than I have. But if you're not even in the field yet, but retain information like a sponge, then you could have just as good of a chance!
WGU is totally worth being in your sights, if you can control yourself, keep motivated, and not have to be monitored to make sure you are studying. Take time out of your lunch to study, volunteer to wake up with your infants if they're crying in the middle of the night (if you're a husband, your wife will LOVE YOU for this!), or just sit at a table after dinner and pull out your laptop (or just do what I do: Go to a coffee shop, set up everything, drink some coffee, and study! No distractions unlike around the house!).
Finally, I am going to leave you with this little gem I have learned: If it is a priority, you will make time for it. If it isn't, then you will make up every excuse in the book, and not even think twice! Is education and getting your degree a priority, or just an excuse? Only you can decide that!