Are You a Leader?
When was the last time you checked yourself?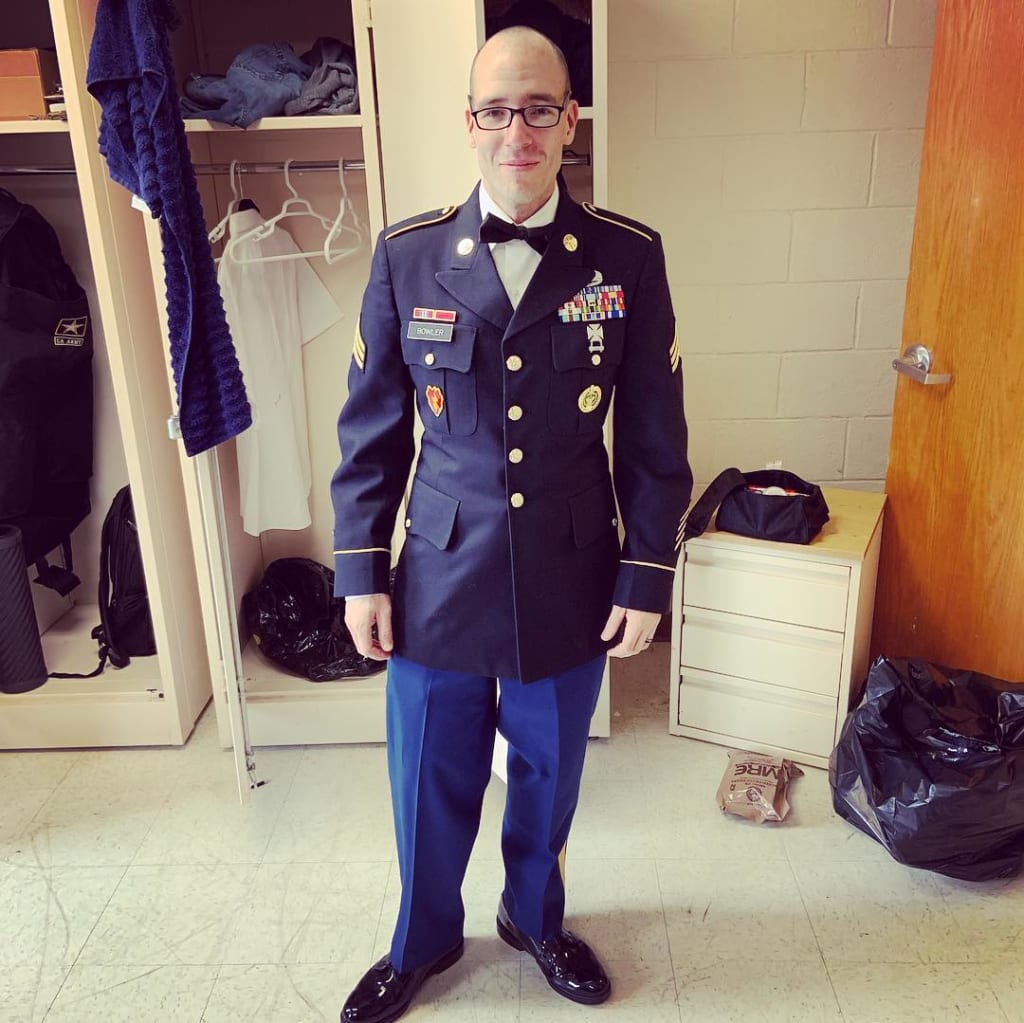 Preparing for the Awards Banquet
Through nearly 13 years of military service, I have held many positions. While on Army active duty from 2006 to 2009, I got field sanitation certified, ATGM certified, Combatives Level 1 certified, and trained on multiple Stryker variants. Primarily, my position consisted of being a driver as well as dismount. While in the Air Force Reserve from 2010 to 2016, I underwent multiple courses for supervision and leadership, 7-level in Air Transportation, and shifted between a working, training, and supervising roles in the Cargo section, before moving to ATOC (ATOC meets up with aircraft to give/receive reports from the crew, so the crew can have their plane loaded/unloaded). Now, I am a Drill Sergeant in the Army Reserve. I have re-certified in Combatives Level 1, and recently, had a self-reflection on my leadership potential.
It is easy to sit back and say that I am a good leader, but sometimes you have to put your abilities to the test. Recently, I did just that. Every year the Army loves competitions to see who the best of each unit is. This is called the Best Warrior Competition. Every competition is a bit different. However, every competition will test you in the basics: Rifle marksmanship, WTBDs (Warrior Tasks and Battle Drills), ruck marching, Drill and Ceremony, First Aid, and land navigation. How can you be a Soldier without knowing the basics? There is also an interview board.
For the BWC, there are three categories: Soldier of the Year (E4 and Below), NCO of the year (E5 through E7), and Drill Sergeant of the Year. This year was NCO of the year for me. Hint: I did not win. It is not to say that I was awful by any means. It means that someone did better, perhaps in just one category. One unfortunate thing of this competition is you don't get to see your results. So how does this competition help you as a leader?
As you go through different stations, you get asked to do specific tasks. Just how much did you struggle with the task? Did you know the answer? Did your grader give any indication you might be doing something wrong or give you a second try? If you even slightly struggled, it is always a good thing to make a note of it so you can go back later to try and figure it out.
So what does this have to do with being a leader, you might be wondering? It is quite simple: We expect our Soldiers to be on top of their skills, but how can you expect that if you aren't as well? We all have a weakness, or several things we are weak in. Check your pride and learn to identify those weak areas, and then work on improving them. Only then can you truly be an effective leader. Don't know how to unload, disassemble, reassemble, and do a functions check on a 240B Machine Gun? Find your 240B gunner and learn.
A good leader knows they always need to improve their personal skills. As the Army NCO Creed states: "I will strive to remain technically and tactically proficient."
army
Husband | Father | Network Administrator | Signal Support | Net+/Sec+/Server+ ITIL V4 certified | Patriot |
Receive stories by Jonathan Bowler in

your feed