University Room
Living Inside or Outside Campus (UK)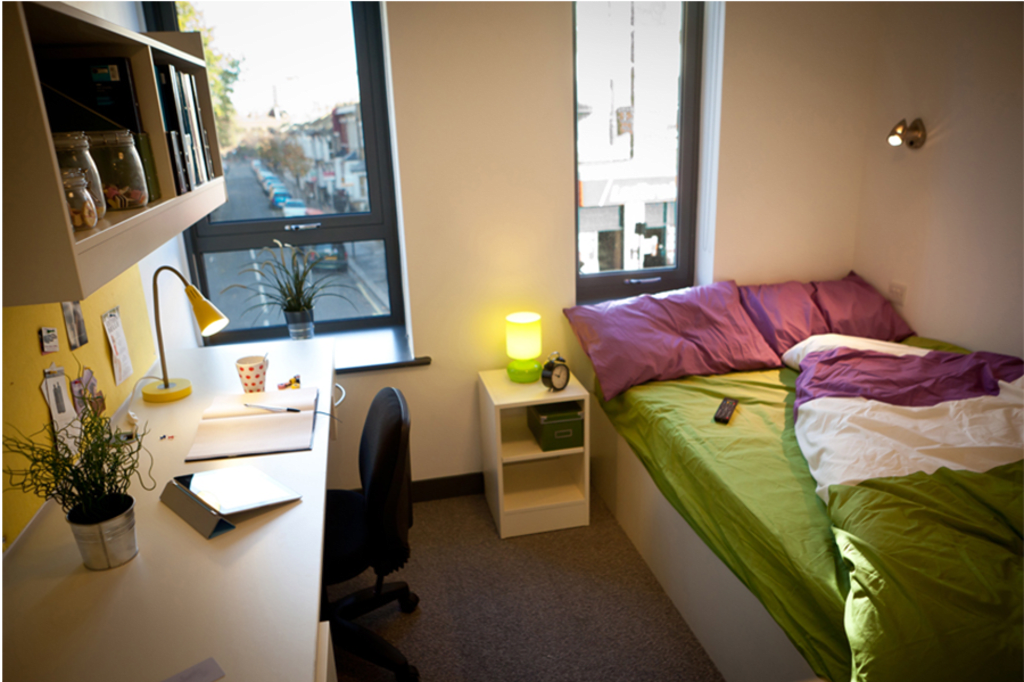 Finding where to live as a student in the UK is always a topic that many people are very interested in. Every day, the number of students who live or come to the UK increases with the goal of studying at a University. However, they come to the subject of where to live during their stay, which can often be several years. Today I will comment on my perspective of the types of accommodation in a University of the UK.
First, there are always two options only. The first is to live in the university and the second is to live off campus. Let's focus first on living on campus and examine the advantages and disadvantages it has. The main benefits that I have discovered during my stay here in England are that it is always closer to the classrooms. That of getting up late and running to classes is very common in the whole world but if you live in the university, that can be avoided since the accommodations usually are at a distance of 10 minutes or less walking. Another advantage is that you can always meet many new people at the university and if you are one of those people who are new to college and do not know anyone, this may be the opportunity to be in contact with different people.
Now let's move on to the disadvantages of this type of accommodation. The biggest drawback I found is that they are generally much more expensive than living off campus and the space is extremely small while living outside for a lower price would have more space. Also, something that everyone should keep in mind is that leases usually end a little before the end of the school year and have little flexibility.
Now let's talk about what it is like to live off campus, which is what I currently do. I decided to live outside the university because I could contact a company that is responsible for renting apartments and thanks to them they could contact me with a person who had an available accommodation. The advantages of living off campus are that you have a more private place, generally more spacious and cheaper. The disadvantages are that you are usually further away from the university, so you have to consider a possible means of transportation to get to classes. But something that no one told me is that the means of transport in the UK are among the most expensive in the world so it is good to have alternative options such as using a bicycle or definitely walking. If someone asked me if I wanted to live another year outside of the university, I would answer yes, if I get along very well with my housemates and my house was well-located, near the train station and some shops. But if it were not so, I think that I would be better to live in the university and not miss out on so many events and activities that exist in the universities. I hope you consider this point of view before deciding where to live for next year.
college

Oswaldo Escudero
I am an industrial engineer that love writing, for my master's degree I learn so much about writing and felt like I could express my self better about various topics. I like to talk about my opinion regarding current events and learning.

See all posts by Oswaldo Escudero →