Tips and Strategies for Securing Freelance Writing Jobs
Maximizing your chances of success in the competitive world of freelance writing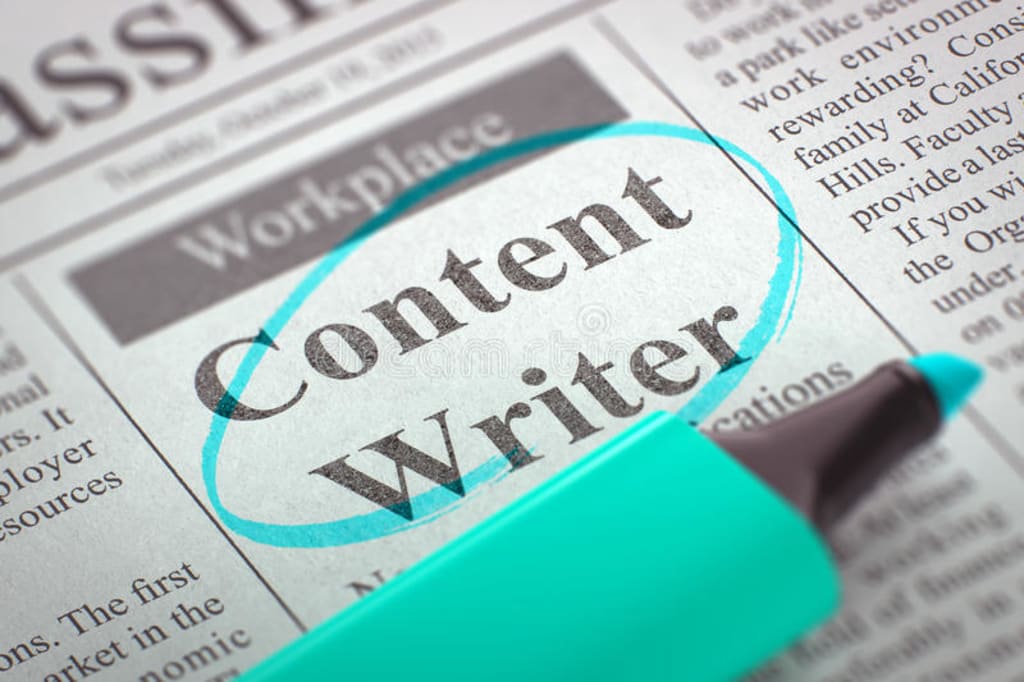 Tips and Strategies for Securing Freelance Writing Jobs
Tips and Strategies for Securing Freelance Writing Jobs:
Create portfolio of your writing: Gather samples of your writing, whether they be articles, blog posts, or other types of content, and create a portfolio that showcases your best work.
Build an online presence: Create a website or blog that showcases your writing and establishes your brand as a writer. Use social media to promote your work and connect with other writers and potential clients.
Network with other writers and professionals in your field: Attend writing conferences, join writing groups and organizations, and connect with other writers on social media.
Find freelance writing job opportunities: Look for job listings on freelance writing job boards, such as Upwork, Freelancer, and ProBlogger. Also, check out job listings on LinkedIn and other professional networks.
Pitch your services: Reach out to companies and publications that you would like to write for, and pitch your services. Include links to your portfolio and any relevant experience you have.
Develop your writing skills: Take online courses, workshops, or classes to improve your writing skills, and stay informed about the latest trends and best practices in your field.
Be Professional: Be professional and respond to clients promptly, meet the deadlines and deliver quality work. Be open to feedback and willing to make revisions if required.
Specialize in a specific niche: Consider focusing on a specific industry or type of writing, such as technical writing, content marketing, or copywriting. Specializing in a niche will help you to become an expert and make it easier for potential clients to find you.
Build a client base: Once you have completed a few freelance writing projects, reach out to those clients and ask for a testimonial or reference. This will help you to build your client base and attract new clients.
Set your rates: Determine your rates for different types of writing and be confident in your pricing. You can also offer different packages and options for clients.
Keep learning and growing: Stay up-to-date with the latest writing trends and techniques, and continue to develop your skills. This will help you to stay relevant in the industry and attract more clients.
Be consistent: Be consistent in your work, producing quality content and meeting deadlines. This will help you to establish a reputation as a reliable and professional freelance writer.
Utilize SEO: Optimize your writing for search engines and use keywords to increase your visibility online. This will make it easier for potential clients to find your work and help you to rank higher in search results.
Create a strong professional profile: Make sure your professional profile, such as your LinkedIn profile, is up-to-date and showcases your skills and experience as a freelance writer.
Offer additional services: Offer additional services such as editing, proofreading, or research to clients to increase your earning potential and make yourself more valuable.
Create a contract: Before starting any project, create a contract outlining the scope of work, deadlines, payment terms, and any other relevant details. This will help to protect both you and your client.
Diversify your income streams: Diversify your income streams by taking on multiple projects at once and by looking for long-term clients. This will help to ensure a steady flow of income and reduce your dependence on any one client.
Keep track of your finances: Keep track of your income, expenses, and taxes to ensure that you are able to stay financially stable while freelancing.
Reach out to referral sources: Reach out to referral sources such as colleagues, friends, family members, and previous clients to see if they know of any freelance writing opportunities.
Be patient: Landing your first freelance writing job may take some time, but with persistence and hard work, you will be able to establish yourself as a successful freelance writer.

Advantages of freelance writing:
Flexibility: The ability to work from anywhere and set your own schedule.
Control over your career: You are in charge of your own career and can choose the projects and clients you want to work with.
Potential for high earning: Freelance writing can be a highly lucrative career, especially if you specialize in a specific niche.
Variety: The opportunity to work on a wide range of projects and industries.
Professional growth: The ability to continuously learn and improve your skills.
Disadvantages of freelance writing:
Lack of job security: Freelance writing can be unpredictable, and work may be inconsistent.
No benefits: Freelancers do not typically receive the same benefits as full-time employees, such as health insurance or retirement plans.
High competition: The writing industry is highly competitive, and it can be difficult to stand out and find work.
Time-consuming: Finding new clients and projects takes time, which can be difficult for writers who have a family and other responsibilities.
Sole responsibility: Freelancers are responsible for their own taxes, finances, and other business-related tasks.
No workplace culture, it can be isolating to work alone.
No paid vacation, sick days or holidays
No set salary, freelance writers have to negotiate their pay with each client which can be challenging.
.......................................Honor White Angle.............................................
About the Creator
I am a MCA student and also very interested to create blogs and stories.
Please support me guys.
Thankyou for reading my articles.
Reader insights
Be the first to share your insights about this piece.
Add your insights