The Importance of Finding the Right Early Childhood Education Programme
Providing our loved ones with the right environment for their cognitive, social, and emotional development deserves to be our priority.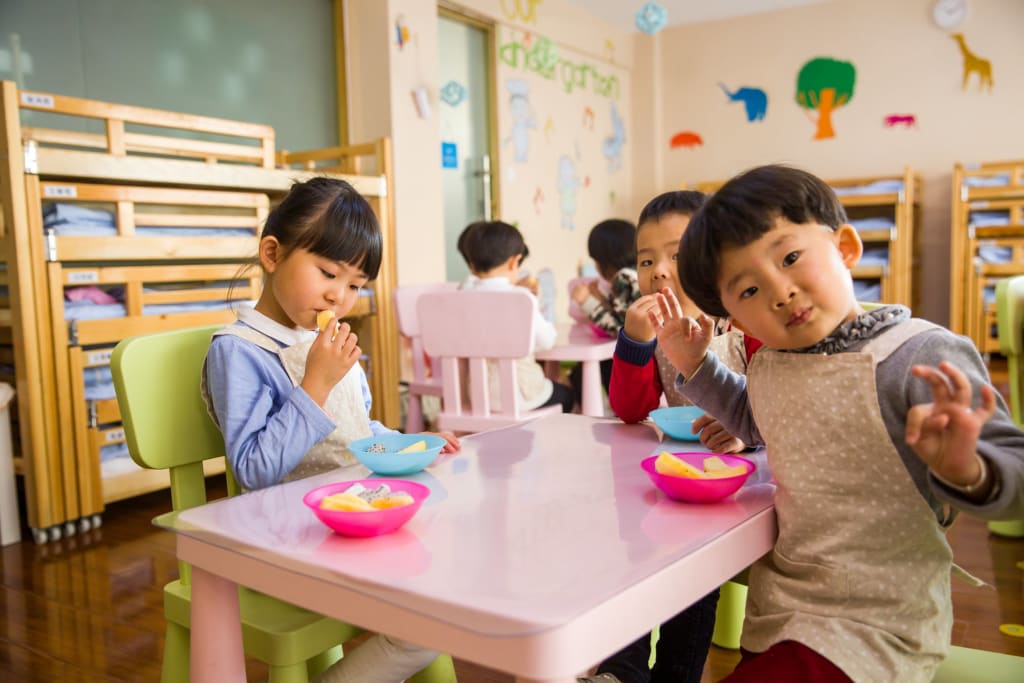 It's widely accepted that what happens during the early years is of the utmost importance for every child's development. At the same time, it's a period of amazing opportunity, but also of susceptibility to negative influences. Unfortunately, so many children are unable to reach their full potential due to their family's income status, geographical location, religion, or sexual orientation. If not provided the right nutrition, care, and education, children fail to reach their potential.
That's why those parents who are in the position to provide all the necessary care should not miss out on the chance to provide the best possible early education to their children. Also, many countries, institutions, and individuals have made educational opportunities for underprivileged children their priority. But how do we know what kind of education is the best? The answer to that question is a bit more complex than it may seem. However, here is a list of things to consider when choosing the right early childhood education programme.
Does the programme set the right base?
We all know that children form the basis of their intelligence at the earliest age. That is also the foundation for future personal development, social behaviour, and capacity to learn. With brain development being most rapid in that period, it's vital that the quality of stimulation, support, and nurturance are adequate. Also, if a child is disadvantaged in some way, early intervention will surely reduce the negative effects, and facilitate improvement in the child's survival, health, and social and cognitive development.
Every moment is a learning opportunity.
One of the crucial things parents sometimes forget is that children learn 24/7, regardless of the environment they are in. That means that finding the right institution where your child will spend most of the day is of the utmost importance. Many Australian parents have recognised that, and are enrolling their children in specialised institutions, such as the reputable early learning centre in Hornsby, where children can develop their cognitive, mental and social skills under the supervision of highly motivated and trained experts.
Investment or cost?
You need to invest money and time into finding the right early education programme, but you should by no means treat that as an expenditure. Each time you spend money you want to get something in return, right? Well, this could be the most worthwhile investment you'll ever make. Not only will you help your child develop into a satisfied, independent, and productive member of society, but they'll also have an opportunity to pursue a more challenging, and better-paid, career. That means you can expect your return on investment to be several times higher than the actual investment, if we're talking only about the financial aspect.
Direct Benefits to Parents
Providing your child with the right early education is not beneficial only in the long run. On the contrary, if you manage to find an institution that will look after your child during the day, you'll be more productive at work, knowing your loved one is in good and capable hands. For unemployed parents, that could be an opportunity to find work and improve the financial situation of the family, while those looking to change their current job will be given enough time to find a better alternative.
Statistics
Many surveys have been done to prove the value of proper early childhood education, and some results are quite indicative. Namely, children better prepared for school will have higher earnings throughout their career. Also, they are also more likely to be healthy, and less likely to be involved in criminal activities. There is also a noticeable drop in the need for remedial education among those children who received the proper education at a very early age. Finally, some research shows the staggering fact that expanding early learning initiatives would provide benefits to society of around $8.60 for every $1 spent, with half of the return coming from increased earnings of children when they grow up.
Bearing all this in mind, it's easy to see why early development is in focus in so many countries, organizations, and individuals. Providing our loved ones with the right environment for their cognitive, social, and emotional development deserves to be our priority. So, apart from giving them food, shelter, and sanitation, we should also treat education as one of the cornerstones of their development. The benefits of such actions will be reaped by the child, their family, and society on the whole.