Tech-Savvy Savings
Unleashing the Power of Technology to Cut Costs on Everyday Expenses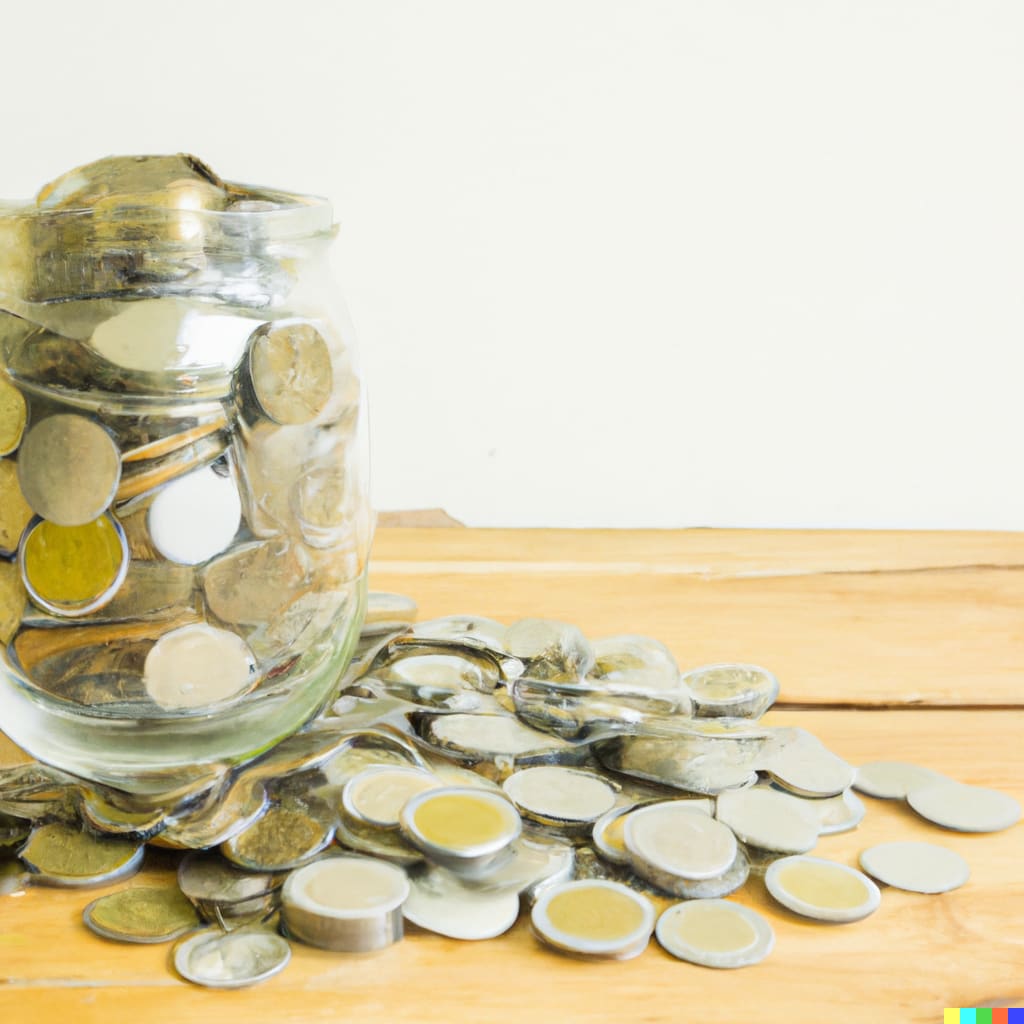 In today's digital age, technology has transformed the way we shop and save money. From price comparison tools to cashback apps, digital coupons to automated budgeting software, the possibilities are endless. In this comprehensive guide, we will explore the strategies and techniques for leveraging technology to save money on everyday items. Whether you're a college student on a tight budget or a frugal-minded individual seeking to maximize your savings, these insights will empower you to harness technology's potential and unlock significant discounts. So, let's dive into the world of digital savings and revolutionize your everyday expenses.
I. Smart Shopping with Price Comparison Tools:
1. Price Comparison Websites: Utilize popular price comparison websites like PriceGrabber, Google Shopping, or Camelcamelcamel to compare prices across different retailers. These platforms provide a comprehensive overview of product prices, helping you find the best deals.
2. Browser Extensions: Install browser extensions like Honey, Rakuten, or PriceBlink, which automatically scan the web for discounts, promo codes, and cashback offers when you shop online. These tools ensure you never miss out on potential savings.
3. Mobile Apps: Explore mobile apps such as ShopSavvy, BuyVia, or Flipp that allow you to scan barcodes, compare prices, and discover the best deals in physical stores near you. These apps provide real-time information and help you make informed purchase decisions.
II. Digital Coupons and Rebates:
1. Coupon Aggregator Websites: Visit coupon aggregator websites such as Coupons.com, RetailMeNot, or Groupon to find digital coupons, promo codes, and special offers across various categories. These platforms consolidate discounts from different retailers, saving you time and effort.
2. Store Apps and Loyalty Programs: Download store apps or join loyalty programs offered by your favorite retailers. Many of these apps provide exclusive discounts, personalized offers, and reward points that can be redeemed for future purchases.
3. Cashback and Rebate Apps: Utilize cashback apps like Ibotta, Rakuten, or Swagbucks, which offer cashback or reward points for qualifying purchases. These apps accumulate savings over time and can be redeemed through various payment methods.
III. Subscription Services and Membership Benefits:
1. Subscription Aggregators: Explore subscription aggregator platforms such as Amazon Subscribe & Save, Walmart+, or Target Subscriptions, which offer discounted prices on recurring purchases. These services provide convenience, savings, and sometimes additional perks like free shipping.
2. Student Discounts: Take advantage of student discount programs offered by various retailers, streaming services, and software providers. Websites like UNiDAYS and StudentBeans provide access to exclusive deals for students with a valid college email address.
3. Membership Programs: Join membership programs like Amazon Prime, Costco, or Sam's Club to access exclusive discounts, free shipping, and additional benefits. Evaluate the cost-effectiveness of these programs based on your shopping habits and needs.
IV. Automated Budgeting and Savings Apps:
1. Expense Tracking and Budgeting Apps: Utilize expense tracking and budgeting apps such as Mint, YNAB (You Need a Budget), or Personal Capital to monitor your spending, set financial goals, and track progress. These tools provide insights into your spending patterns and help identify areas for cost-cutting.
2. Round-Up Apps: Explore round-up apps like Acorns, Qapital, or Digit, which automatically round up your purchases to the nearest dollar and invest the spare change or save it in a designated account. These apps help you save gradually without feeling the pinch.
3. Discount Gift Cards and Voucher Marketplaces: Visit gift card marketplaces like Raise, GiftCardGranny, or CardCash, where you can buy
discounted gift cards for your favorite retailers. These gift cards can be used to save money on your purchases or even gifted to others.
V. Community-Based Saving Strategies:
1. Social Media Groups and Forums: Join online communities and social media groups dedicated to sharing deals, discounts, and money-saving strategies. Platforms like Reddit, Facebook groups, or dedicated forums can provide valuable insights and help you discover hidden savings opportunities.
2. Price Drop Alerts: Sign up for price drop alerts on websites like Camelcamelcamel or Slickdeals. These alerts notify you when the price of a specific product drops below a certain threshold, allowing you to make your purchase at the most opportune time.
3. Peer-to-Peer Sharing Economy: Explore the sharing economy by using platforms like Airbnb, Uber, or TaskRabbit. Rent out a spare room, share rides, or offer your skills as a freelancer to save money or earn extra income.
Conclusion:
By harnessing the power of technology, we can transform our everyday expenses and unlock substantial savings. From smart shopping with price comparison tools to leveraging digital coupons, subscription services, and automated budgeting apps, the possibilities for cost-cutting are vast. However, it's crucial to approach technology-based savings with caution, ensuring that your financial decisions align with your needs and goals. Remember, technology serves as a facilitator, but it's your commitment to financial mindfulness and discipline that will ultimately determine your success. So, embrace the digital landscape, explore innovative savings strategies, and embark on a journey of frugality and financial freedom. With technology by your side, you have the tools to revolutionize your everyday spending and achieve your financial aspirations.
About the Creator
I am a prolific author whose words effortlessly bridge the realms of technology, money, and life, with a unique ability to delve into complex subjects and distill them into captivating narratives.
Reader insights
Be the first to share your insights about this piece.
Add your insights