Surviving School
You've got this!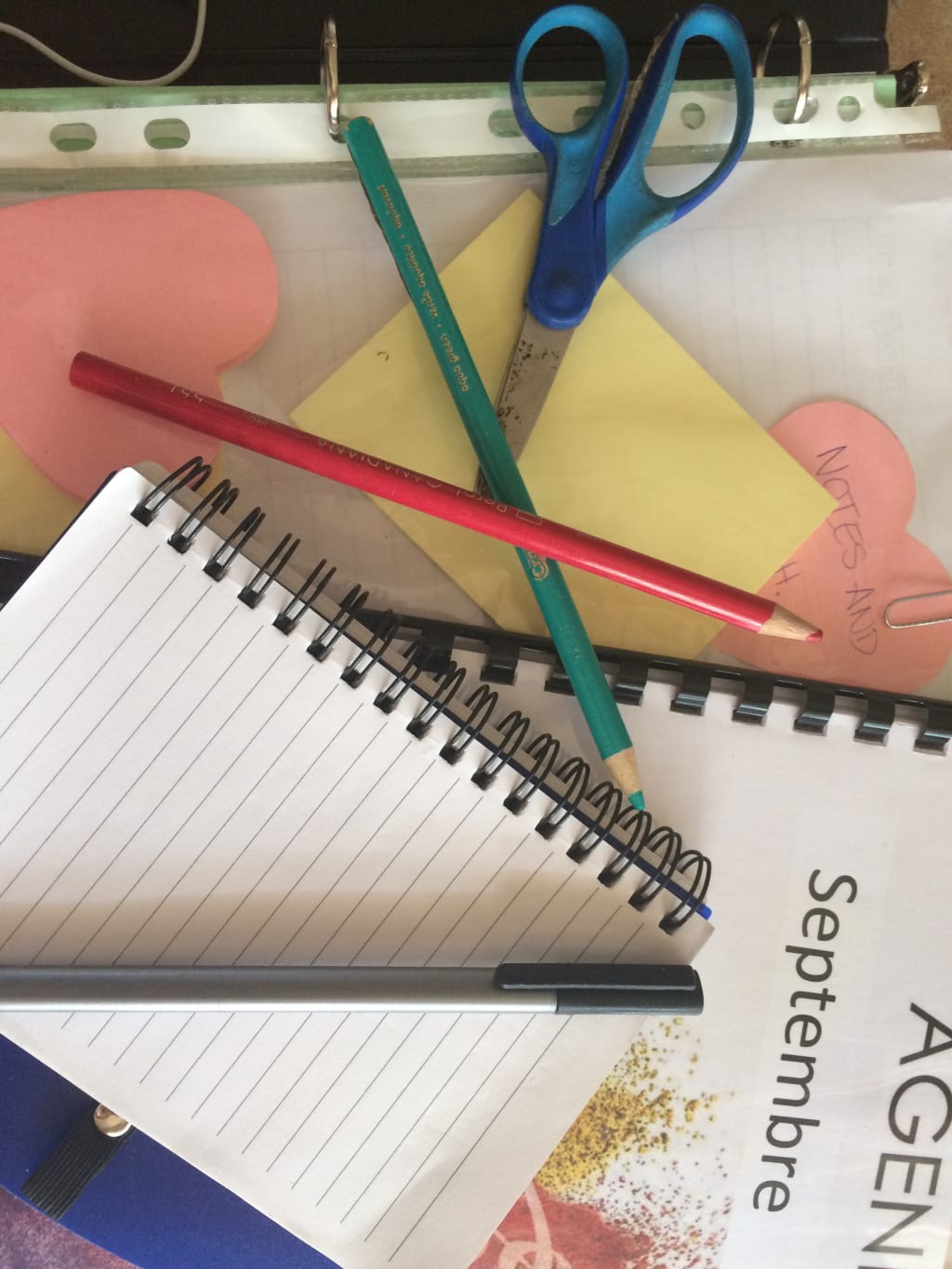 Since school has already started, and I know a few people already seem tired of it, I figured I would share my brainstormed ideas on how to survive it! (Okay, how I survive school, haha!)
I always try to find fun school materials — of course, at a reasonable price.
Look for materials that are either differently coloured, have cute and funny patterns, or even things just are out of the ordinary. You can always spruce things up that are plain with stickers, erasable markers, anything! Just be creative! You can even do this with homework!
Use colourful post-its for notes, use different coloured pens and highlighters when it comes to note taking. Each colour can mean something different. You can always go ahead and buy a white school bag and get fabric markers, sharpies, tie dye paint, and get your friends together to create your master piece school bag, or even an outfit! Can even get together to help each other out with homework and projects, whether you are in the same class or not. (Just try and stay on track, haha!) There are so many different options!
Food! Yes, food! You can always make lunches and snacks fun! That way you're excited for lunch, and it makes you "push yourself" to finish the time left before lunch. You can put little chocolates or candies in your lunch. Make your favourite meal. Have a little soda or a certain drink. Even making it look colourful makes me excited to eat! You can draw on your ziplock bags, share snacks with friends, can even plan to go out as a group, for lunch, or a picnic! Try new and different combinations. Or gather at a friend's house to all pack your lunches together.
Lastly, either make sure there's at least one subject, or something you like about school.

Whether you join a sport, student council, the dance team... anything! That could make a big difference in school for yourself. It could even give you extra credit, depending on your school's curriculum. And please ALWAYS surround yourself with positive friends! Friends can seriously make or break your experience in school. In my own personal opinion, I know it did for me!
I myself was in student council, for all the years I was in high school. Which makes five years! I did it for myself and to meet new people. It may have not given me extra credit, but it was surely recognized regarding my school applications. I was also on my school's dance team.
Only for two years, but I had so much fun! It really expanded my knowledge in dance, and just learning new things. We got to do so many performances. And performing on stage really helped me when it came to having to do presentations in class.
I wasn't as scared, and I really pictured myself as if I was on stage, performing a dance! So the little things like that can make a HUGE difference! Surely helped me out.
Don't be afraid to join something that maybe only you will want to join, or do in school. (As long as it's legal!)
You never know where it can take you in life! This is your time to shine. So make the best out of it all! High school, university, or whichever school you happen to pick, normally only happen once in life!
Just remember that hard work pays off. So still try your best and pass your classes!
So this is my brainstormed, and personal story, for surviving school!
I wish you the best of luck! You've got this! Be creative and have fun!