Self Care for College Students
When's the right time to take a break for your mental health?
https://www.google.com/amp/s/www.popsugar.com/fitness/Self-Care-Quotes-44867816/amp
As a junior in college, I am juggling so many things.
I'm in a sorority (Alpha Delta Eta), work part time, and I have a pretty heavy course load as a psych major. I also own my own apartment and have a pretty busy social life.
Between all of these things, I find myself getting pretty stressed out at times. So what do I do to de-stress and when do I think it's time to take a mental break?
Well, to answer the questions...
I try to de-stress each day, by practicing self care. What is self care? It's not just one of Mac Miller's last songs. Self care is "any necessary human regulatory function which is under individual control, deliberate and self-initiated" according to Google. But in my own words, it's doing the little things that are good for you; to take care of yourself mentally & physically.
I'm sure everyone practices self care in some way, whether they realize it or not. But it is especially necessary for people like me, who suffer from poor mental health at times, to practice self care as much as I can.
How do I practice self care?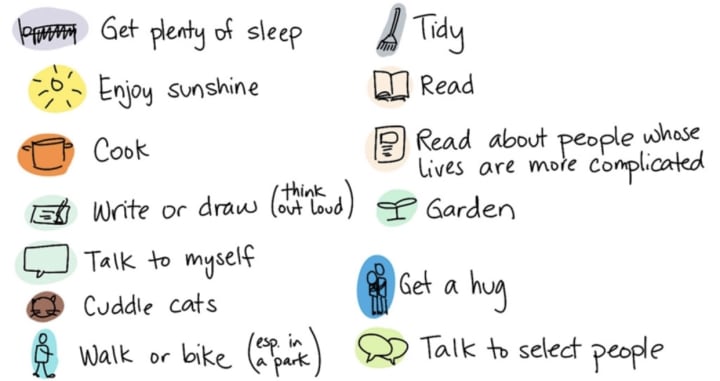 One way I practice self care is eating better, foods fuel your body. So I think it's important what you put into it. I have taken strides to eat healthier and eat enough each day. It's typical of college students to not each very much, especially if they're not living on campus. But be mindful to prioritize eating well, it will make all the difference.
Another way I practice self care...is making time to myself to partake in my hobbies. I really enjoy long boarding, so while the weather is decent in Upstate New York, I long board everyday I can. It's nice to have that little time to myself.
Lastly, I try to get enough sleep. It can be kinda hard with all the late study study sessions from procrastination and the constant going out with friends. But I try to get to bed at a reasonable time. A good night's rest insures I have energy to do all the the things I'm involved in.
So when is it time to take a break?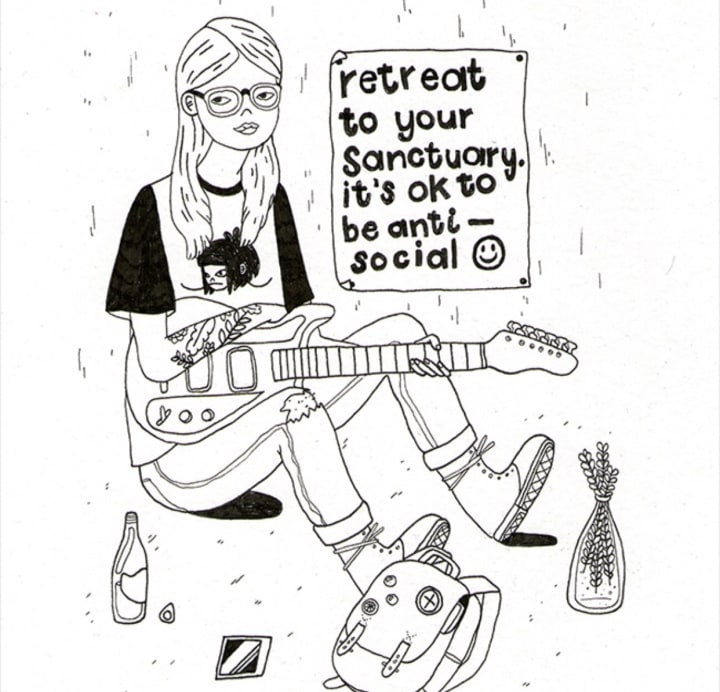 A lot of people I know just go, go go. They are very involved on campus and always busy. Which is fantastic! But people have to know when to rest, because if you never take a break, you WILL burn out. There comes a time where everyone just needs to pause for a moment and recollect their thoughts. Going to bed at a night cannot be your only time of rest. Even if it's five minutes a day, go somewhere quiet and just gather all your thoughts.
I think people underestimate the importance of a mental health day. If there's too much going on in your life, don't be afraid to tell your boss, professor, etc. that you need a mental health day. If you're not in a good place mentally, that time is very important so that you don't overwhelm yourself. Nobody should take advantage of the mental day to get out of things..but if you need it TAKE IT.
All of the little things you do for yourself are important. The littlest victories, like you got out of bed today! Whether you're struggling with your mental health or not, remember to take care of yourself and put yourself first. Don't overwhelm yourself. All of your commitments are not more important than your health. So be healthy and happy and practice #selfcare.
A Little About Me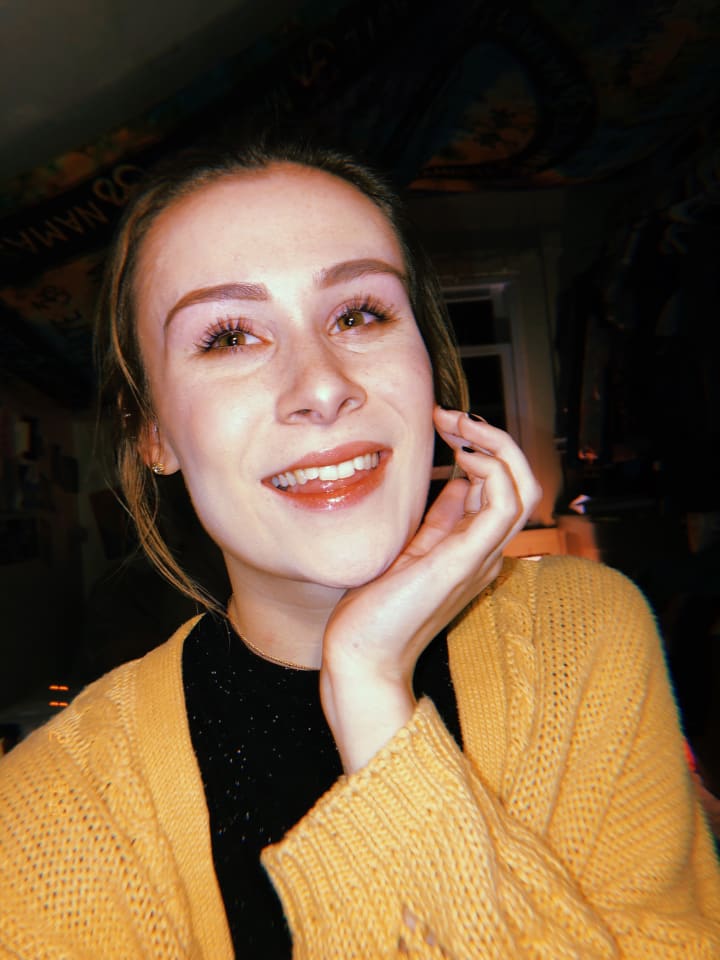 — Hi, so this is my first article. My name's Sierra and my mission is to help as many people as I can with their mental health. I'm currently studying to become a mental health counselor. If you like my work let me know!
My insta is _sisicorbett
xoxo 💋