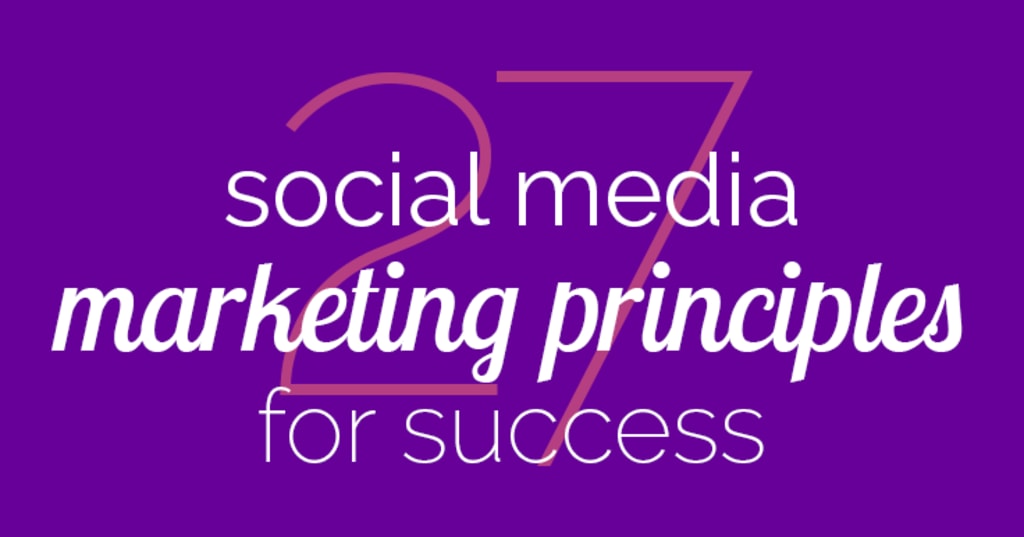 Selling your business services and products using social media is known as social selling. Marketing your products using various social media platforms is known as social media marketing. The SMM is a way of selling your products, services, or content to a specific segment of people using social media channels.
Social media marketing is changing the traditional marketing method at a swift pace. With every passing year, new techniques and tools come into action, making the old method obsolete.
What is Social Media Marketing?
Social media marketing (SMM) creates and shares content on social media channels to advertise their business, products, and services. The SMM is into practice to boost sales, increase brand awareness and conversions.
Social media marketing Is very important for your business growth and success. No digital marketing is successful without proper implementation of social media marketing strategies.
Social media is an excellent platform for every form of marketing, whether someone wants to brand themselves, their business, or services. Effective social media marketing means to increase engagement, grab the customers attention, and boost sales.
Why is Social media marketing (SMM) essential for your business?
SMM is becoming a popular selling platform with every passing day because here, the customers get to know more about the products before making a purchase and can easily trust the product or brand.
Some of the benefits of using SMM are-
SMM increase Brand Awareness of Your Business

Social media has a great potential to increase awareness about your product or business. Social media marketing boosts your brand awareness by nurturing engagement with your potential customers. The various activities present on social media channels like likes, shares, comments, etc., increase the engagement and thus your brand awareness.
Social media marketing helps you build a healthy relationship with your customers. When you are active on your social media channels, connect with your potential customers, and interact with them. You will build a relationship with them by doing this.
There are several ways you can make a good relationship with your customers by responding to their comments, giving them a proper response on the post, and by immediately replying to their queries.
You can even ask your audience to share their feedback about your products; this way, they will trust your business. Show your potential and existing audiences that you value and respect their input and suggestions.
Boost Conversions
You can generate leads and boost your conversions using social media marketing. Using social media channels, you are sure that you are marketing your products and services to the right customers and not just to anyone. They connect you with the right customers, and hence your sales increase because only those interested in buying your product will follow you on social media.
Principles of Effective Social Media Marketing
An excellent social media marketing strategy will help you build your brand. Some of the most useful principles that every social media marketer follows are listed below-
Determine your Prospects and Audiences
The first and quick step you should do before working on social media is determining who your prospective customers and audiences are. It is essential so that you can think and create a startegy to target them.
By knowing your potential customers, you will determine the type of content that will attract them to your business and keep them busy. You can identify your potential customers by searching for people who are looking for similar products like yours.
The better you know your audience, the more effective selling startegy you will create for them.
Select the Right Social Media Channel
An excellent social media marketing person can determine the right platform to share the content and engage with the audience. There is no one such platform that works for every business, and so you have to research and identify the platform that works best for you. It is about the place where you can find your potential clients.
Every social media platform is different and effective equally. Determine the venue where your target customers spend the most time and where their engagement is very high.
Choose platforms according to your needs and requirements from the following-
Facebook
With 2.7 billion monthly active users, Facebook is considered the biggest social media platform. This channel is for branding and advertising. Fb is mainly for B2C because you can create your business page and connect with your potential customers.
Twitter
With 330 monthly active users between 35 and 65, Twitter is essential for building public relations and improving customer service. This platform is mainly useful for B2B and B2C.
Linkedin
With more than 260 active monthly users, LinkedIn is considered the best platform for the B2B lead generation. Linkedin is mainly used for employee marketing and developing B2B relationships.
Pinterest
With more than 320 million active users monthly, Pinterest is the best platform for B2C lead generation. Pinterest is mainly useful for brand awareness and advertising.
Youtube
With more than 2 billion monthly active users, youtube is the most popular social media channels. It is an excellent platform for brand awareness and entertainment among people of all age groups. This channel is vital for B2C marketing.
There are many more such channels, but these are the most important ones. It would help if you used monitoring tools like Hootsuite, etc. Using these tools enables you to increase engagement with your users.
Create unique and Engaging Content
Create engaging social media content that stands out from your competitors and other such business in your niche. Provide the viewers and audiences with a reason to click on your content, follow your business, share your content, and visit your business website to learn more about you.
Research the content that makes the most engagement, and then find a unique way to use such content and advertise your business. There are various categories of content that you can use to build brand awareness and increase engagement, like a blog post, infographics, video content, pdf's guides, images, etc.
According to the research, visual content is the most effective content type. It proves that humans are visual beings, and therefore you should use visual and attractive content to promote your business on social media. The more creative and beautiful your visual content is, the more chances are there for it to increase engagement and shares.
Deliver Value through your Content
The best way to market your products and services and build trust amongst your audience is by sharing valuable and useful information through your content. Please share the content that inspires them, teaches them something, educates them, and entertains them. This type of content will deliver more value and will gain you more loyal customers.
About the Creator
My aim is to create engaging and informative content that connects with my audience and inspires them in some way. And my goal is to leave a lasting impression.
Reader insights
Be the first to share your insights about this piece.
Add your insights