NVQ Levels UK | A 2020 Guide
What is an NVQ?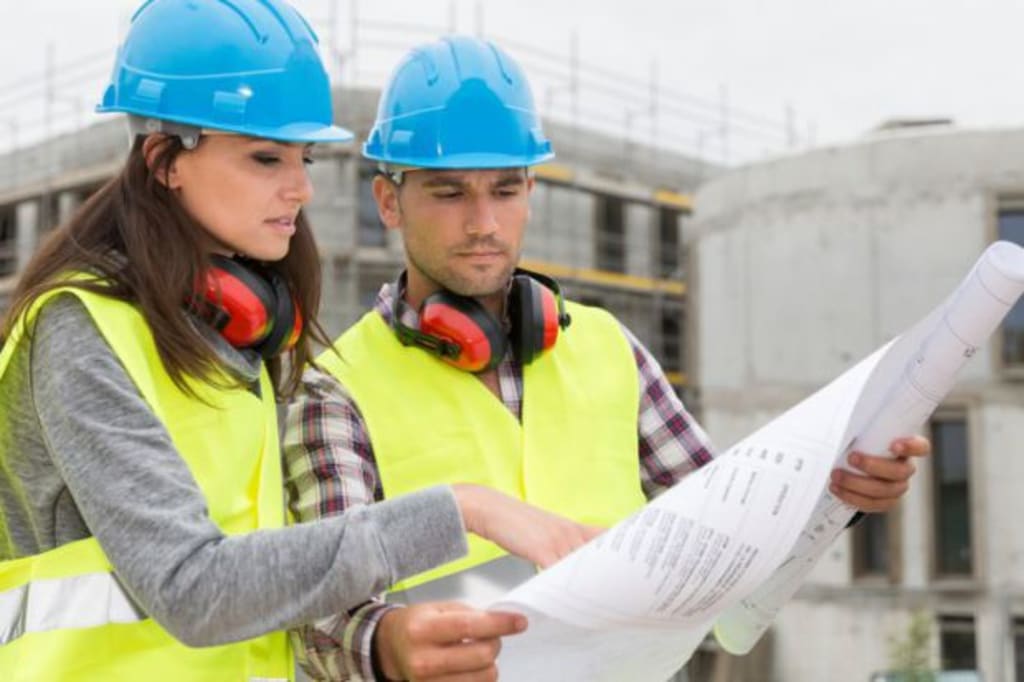 NVQ Levels in the UK (National Vocational Qualification) cover a broad range of subjects throughout the education systems in England, Northern Ireland and Wales. The level of qualification ranges from GCSE grades D-G to Doctorate level; there are many courses in between that will give you a range of education levels. Most importantly, a course has never been easier since there is an NVQ for everybody. NVQs exist in fundamentally every sector of employment: nursing, health and beauty, construction, business, dentistry, just to name a few. There are endless possibilities for NVQ courses and this leads to many jobs accepting National Vocational Qualifications over traditional education grades as the participants often have practical experience along with theoretical knowledge.
Where can I Get an NVQ?
NVQs are available to follow, most traditionally at a college or workplace. Furthermore, there are also more practical ways to study NVQs, such as through your job if you work full-time or part-time in a relevant sector such as Hospitality or Construction. Similarly, you can gain an NVQ through an apprenticeship. You can also choose to study through online courses if you wish you study in your spare time without giving up your job commitments. If English is not your native language, you may have to prove your proficiency through an IELTS or similar test to study an NVQ courses.
Hands-On Experience
Usually, NVQs are recognised as having a more practical approach to education. Moreover, NVQs are a great fast-track option if you know which career pathway you would like to go down. Throughout an NVQ industry experts will give you workplace knowledge and skills which are directly transferrable into specific jobs. Most importantly, this kind of experience is really valuable to those who know what career pathway they want to specialise in.
What do the Levels Mean?
Depending on the course content and course itself, the UK education equivalents are listed below. The higher you NVQ course level, the more well-recognised by employers you will become. Many employers value and appreciate the practical knowledge you gain in NVQ training. Entry level NVQ courses will offer a very basic understanding of a subject and is best for those without any previous qualifications. From this level, the student can progress through the levels to the qualification level they desire.
Entry Level – Access to a Level 1 course
Level 1 NVQ – 3-4 GCSE grades in D-G.
Level 2 – 4-5 GCSE grades in A*-C.
Level 3 – 2 A-Levels, AS Level, Advanced Apprenticeship
Level 4 – Higher Education Certificate, BTEC
Level 5 – Higher Education Diploma, Foundation Degree.
Level 6 – Degree Apprenticeship, BA or BSc degree
Level 7 – Masters degree (integrated or MA or MSc), Level 7 Diploma
Level 8 – Doctorate (PhD or DPhil), Level 8 Diploma
How Are They Assessed?
Depending on your chosen industry, the assessments for an NVQ will vary dependent on subject and level. However, the grading for each individual NVQ is based on your competency and understanding of the subject. Usually, there are two main forms of grading criteria: a portfolio of all your completed work, and observation of your proven ability in a subject. For example, the College of Contract Management's online NVQ course Level 6 Diploma in Site Management is assessed by a portfolio of all your knowledge and you will be examined on your understanding of the distance learning course content. Additionally, an assessor will also carry out 2-3 site visits at your chosen experience workplace. This is in order to make observations while you work to ensure you are following safety standards and the practices you have learned.
How Long Will It Take?
In order to study an NVQ level 1-2, you can expect to spend around a year studying each year respectively. The College of Contract Management's Level 6 Diploma in Site Management will take anywhere from 2 months to 2 years to complete. Any NVQ levels that are higher will potentially take much longer due to the more prestigious qualification. Additionally, you will need the preceding level of NVQ in order to progress to higher levels, but this is not always the case. On the other hand, if you're taking an online course, the time it takes to complete can vary depending on your work ethic, experience and motivation to complete it.
What Can I Do With an NVQ?
Certainly, higher level NVQs are recognised around the world and will help your education or career pathway. Sometimes you will have to check a country recognises your NVQ to ensure your education level is understood. Therefore, with an NVQ qualification at any level, you can use it to progress into Higher Education. You can pick a similar course which is more specific to your career pathway, or you can choose to study a Bachelor's degree, Masters degree or Doctorate. On the other hand, some choose to use their NVQ to progress directly into a managerial role or similar within a specific industry if they have a job in mind. In conclusion, the possibilities are endless with an NVQ!
courses
I am a creative content writer with my own thoughts
Receive stories by Emily Kennedy in

your feed