How to Become a Doctor in the USA?
What are the main requirements?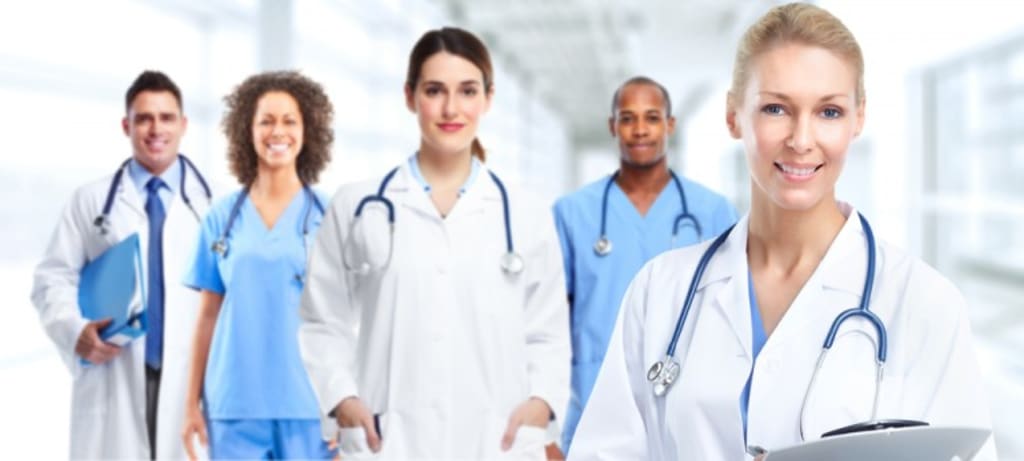 In the US, studying medicine and dentistry and becoming a doctor isn't an easy feat. It is challenging when it comes to intellectual effort, fees, and time (and patience).
For one, the admission process and criteria are both rigorous and competitive. But once you've graduated, you'd be equipped with the knowledge and skills to help the patients in need of diagnosis, care, treatment and/or rehabilitation. Without even saying, students who were able to meet and complete all requirements can make a real world of difference in many people's lives.
Criteria of admission
The medical study is comprised of a four-year course, which is then divided into two components—the preclinical and the clinical phases.
Completing the program leads to a doctor of medicine (M.D.) or doctor of osteopathic medicine (D.O.). It is based on the medical school where you enrolled and graduated.
This degree will let you practice after completion of an accredited residency program. To become a doctor, you need a prerequisite. It can be a bachelor's degree in chemistry, biology, or a related field.
How much to study—the tuition fee to study medicine is roughly $40,000 for international students who want to enroll in private medical school. This cost doesn't comprise all, but it may vary from school to school. Some cost around $50,000 annually.
General Requirements
MCAT scores
High school diploma
Biological sciences or premed then medicine
4-year bachelor's degree completion
4-year medical school completion
Residency
State license required to practice
Others
Source: U.S. Bureau of Labor Statistics
The Studying Process
Studying medicine begins after completing an undergraduate degree along with a B.A. degree in any subject.
The prerequisites vary from one school to another because some might also require classes in math, English, science, and humanities.
Generally, the requirements may vary depending on the specialty. At the very least, you need to complete a four-year bachelor degree, four years of medical school experience, and up to seven years of residency training before applying for a license.
Even if medical schools are not requiring specific admission degrees, you can opt for chemistry or biology programs.
On the other hand, some schools offer premedical programs, which include classes you will need when applying to medical schools. Some schools also prepare students for the Medical College Admission Test.
Residency: As mentioned earlier, you need to complete a clerkship or internship (residency), usually between three and seven years based on your chosen specialization.
For the licensing requirements, they vary from one state to another. But in general, they require at least one year of residency and completion of a board certification exam. You will then become a fully licensed doctor who can practice in your chosen specialty.
A note for foreign students: Many schools or institutions require a completion of at least two years of undergraduate study in an accredited US university. Now, there are also a growing number of schools requiring international students to obtain a bachelor's degree from one of the accredited US schools.
Practical Work and Internships
In the US, you need to complete practical work and internships, which are the least requirements before you could be granted a general license to practice.
And during the studying process, you might also have to undergo an internship or clerkship in hospitals, CLHF homes or another facility that will help you become familiar with real cases.
If you decided so, you can also continue for a couple of years more as a resident in a medical center or a hospital. In this training, you'll learn what you need to gain experience in your specialization.
Today, internships can be integrated with a residency, and many interns are now referred to as first year residents. The interns are supervised by medical practitioners so that they can practice. During the internship, students are able to gain hands-on experience.
During the final year, the students can apply for a postgraduate internship in their chosen specialization. They do it by contacting and applying to medical centers and hospitals for a slot/placement.
Practical work and internships are competitive. They give students firsthand medical practice experience. And with high competitiveness, students also have to apply for programs before they become accepted.
Final Thoughts
While studying medicine in the US takes a lot of effort and time, it can be worth all the hard work because students are able to pursue their dreams of helping patients in need of care and treatment.
Finally, becoming a doctor is not just a noble profession, but also one with a great job outlook of 14% growth over the period of 2014-2024. And, an average salary of $197,700 in 2015 (surgeons and physicians), according to the BLS.
Did you learn something from this guide? Use it as a reference to know what documents and study process you need to complete in order to apply for and obtain a license, and practice medicine in your chosen field.