Gray Studios
A privately owned acting studio taught by professional, working actors for ages 4 & up.
The Gray Way! One performance is like a thousand rehearsals. -David Gray
Gray Studios is not only an acting studio, but a second home to many of its students, myself included! I have studied at Gray Studios for many years and learned various acting techniques that would forever change how I audition, perform, and combat the trails and errors of the entertainment industry! I will always be thankful to the entire team at Gray Studios and the teachings I received from David Gray. Through my time at Gray Studios I have also made friendships in these classes that will last a lifetime. I know many students here feel like they have a safe haven of like minded people to learn from and grow as artists!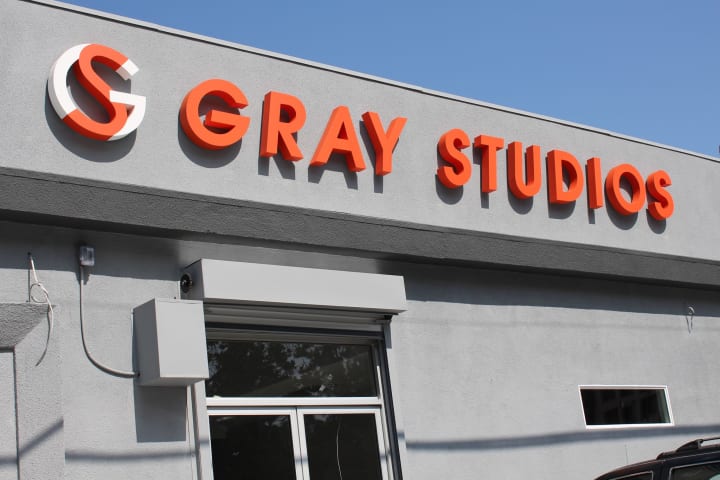 There are many things that make up the success of Gray Studios, but at the top of all these reasons is the owners, David Gray and Shanelle Gray. This power house couple pours everything into making their school the best it can be. Both David and Shanelle have worked numerous acting jobs through out the entertainment industry ranging from TV, movies, voiceover and more! This amazing couple knows what it takes to make it and wants to see their students do the same! They use their knowledge of the industry and the desire for the success of their students as a foundation of the ideals of Gray Studios!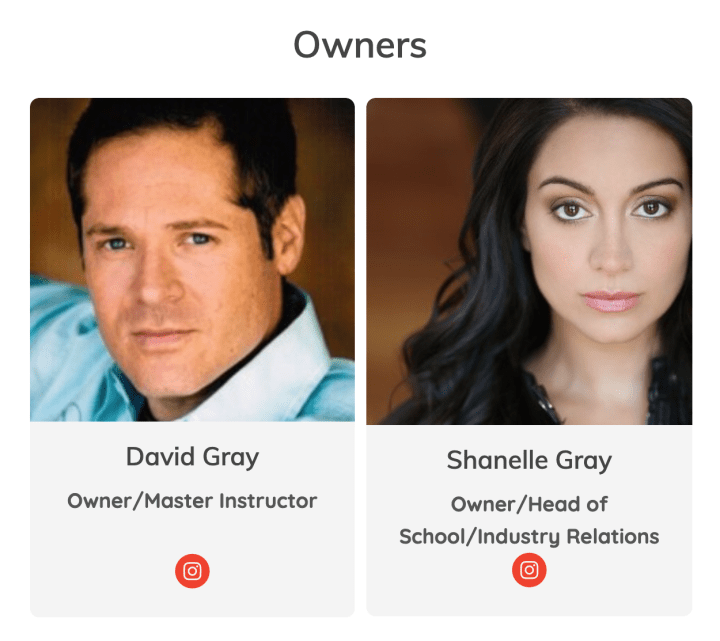 As Gray Studios has grown, David and Shanelle have employed a handful of talented working actors to teach their students and guide them to success! They offer a wide variety of acting classes and packages for their students. Everything from Film & TV Audition Technique, Commercial Classes, Voiceover, Make a Movie Camps, Musical Theatre, and more! On top of these classes Gray Studios offers private coaching's, audition prep, and demo reel packages to its students. They are also up to date with the times and offer a social media class. As a performing artist it's very important to use the tools of social media to aid in your endeavors. Gray Studios teaches you the fundamentals you need to know to be successful on social media. They carry out their classes from Los Angeles, CA, Atlanta, GA, and Orange County, CA. Plus, workshops around the world and online classes. Grey Studio's top notch teachings and care of their students is felt by all who attend. The testimonials speak for themselves!

Here are some of the amazing teachers found at Gray Studios! Anthony Ocasio and Curt Mega serve as two of the lead instructor's under David Gray. Former students and professional actors who now pass on their knowledge to the younger generation. Over the voiceover class is professional voiceover actors Ogie Banks and John Banks! Both Ogie and John teach students the many forms of voiceover and how the mysterious voiceover industry works! Leading the charge for the commercial class is professional actor Scott Parkin. Gray Studios has also added a musical theatre department to its vast repertoire of services. The incredibly talented teachers of the musical theatre classes are Angela Parrish, Kim Whalen, Megan Elizabeth Littler. They teach everything encompasses musical theatre from acting to singing to dancing! Last, but definitely not least is John Posey who teaches an amazing scene study class at Gray Studios!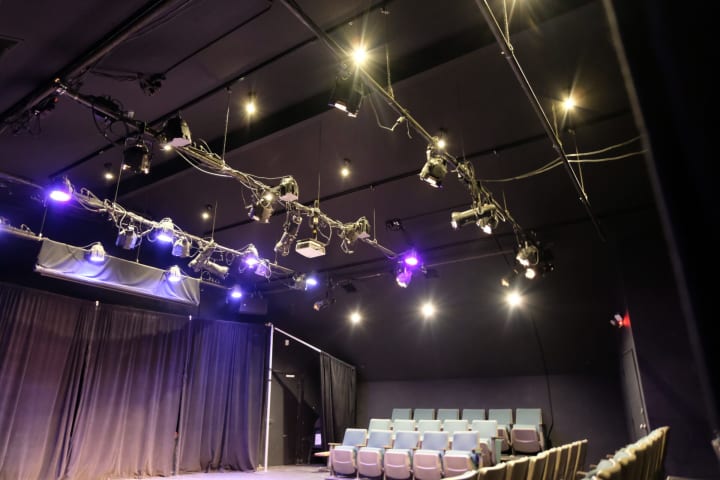 Due to COVID-19 Gray Studios has had to shut down all in person classes until it is safe for both the teachers and students to return to class. This can be a huge financial burden on a company that operates mainly through in person classes. A business like this has the cost of their studio, teacher salaries, and more. Fortunately, the Gray Studios team continues to stay positive and give hope and inspiration for all through this hard time in the entertainment industry. They have also added Skype and Zoom classes to give students and opportunity to continue learning and practicing their craft during this difficult time!
It seems as though almost over night that the entire film, TV, voiceover and theatre industry was shut down due to COVID-19 also knows as Corona Virus. The entertainment industry shut down affects thousands of jobs. Not only acting teacher, but also actors, grips, writers, directors, catering, crafty, and more! We have to band together and do all that is within our power to help contain this virus. Please stay home and wash your hands. If you have to leave your home for work or essentials please wear the proper PPE and keep a 6ft distance between you and others. We will all get through this together. Stay strong and stay positive!
To learn more about Gray Studios visit their website www.GrayStudios.com
You can also follow them on social media:
https://business.facebook.com/GrayStudiosLA/?ref=page_internal
https://www.instagram.com/graystudios/

Lenox Knight
Lenox Knight is a LA based actress, singer, dancer, cosplayer, and host. She just filmed a new feature Heaven's Revenge. As an international cosplayer, she has worked for various companies. She loves playing video games and watching anime!
See all posts by Lenox Knight →