College in My 20s
From Military to Everyday College Student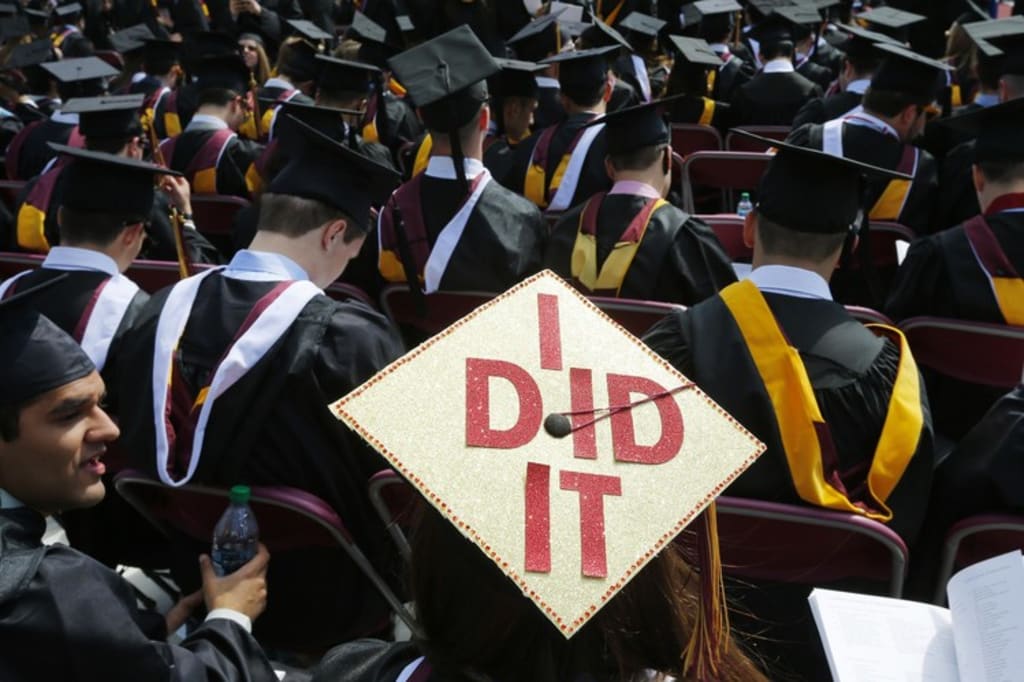 I am 23-years-old. I am now in college whereas all my friends from high school have either graduated from college or are continuing their education. Now, why did I wait so long to start college now? Well, I was in the military for four years and a little less than four months. I was discharged in November of last year. I then started to work at a new job earlier this year. I wasn't hired full-time until September of this year, and then a month later I quit to start college online.
Why did I quit my job where I was getting paid well? I didn't like the job since it was a 12-hour shift and every other month I was switching between days and nights. I have wanted to go to college for a while, but since my mom didn't get paid much to afford me to go to college, I decided to go into the military. My fiancé said that I could start my education and when I get done and get a job that can help us pay our bills, he will go afterward. I know he doesn't like working at the same place where we both started working together, but he wants to wait.
I am currently looking for internship type work to be able to understand and better improve my ability to work in my major/minor for my college credentials. Some people may wonder why I choose to go into business administration. I find it interesting to be able to learn more about the business portion of work that happens all around the world. To know what I am getting into can help me to push forward for my future career path and my need to push myself forward.
On one side of my family, I will be the first generation graduating college and the other hand the fourth generation. I want my family to be proud of my accomplishment and to show my sister that you can do anything possible regardless of your age. I will be graduating from college before she graduates from high school and to have her see me walking across the stage will be the best thing that could happen to me. Being my age to start college you will rarely see, but it happens more often than what most people will think.
To be able to put myself out there and showing what early 20s can do for you is scary but can also do you justice for the more significant cause to change your life around. I don't care what others talk about it is my life, and I can do what I need to better myself. I will show my family that I can do things that can help me for myself in the future and then my fiancé will hopefully follow suit.
I can always help others. If you need the help to start your future in the right path. You can contact me through my email at [email protected]gmail.com and I can hopefully get you started on your goals in your life.