About Burger King Scholars Program
The Burger King Scholars Program provide significant grants for exceptional students with work experiences and contribution to community development.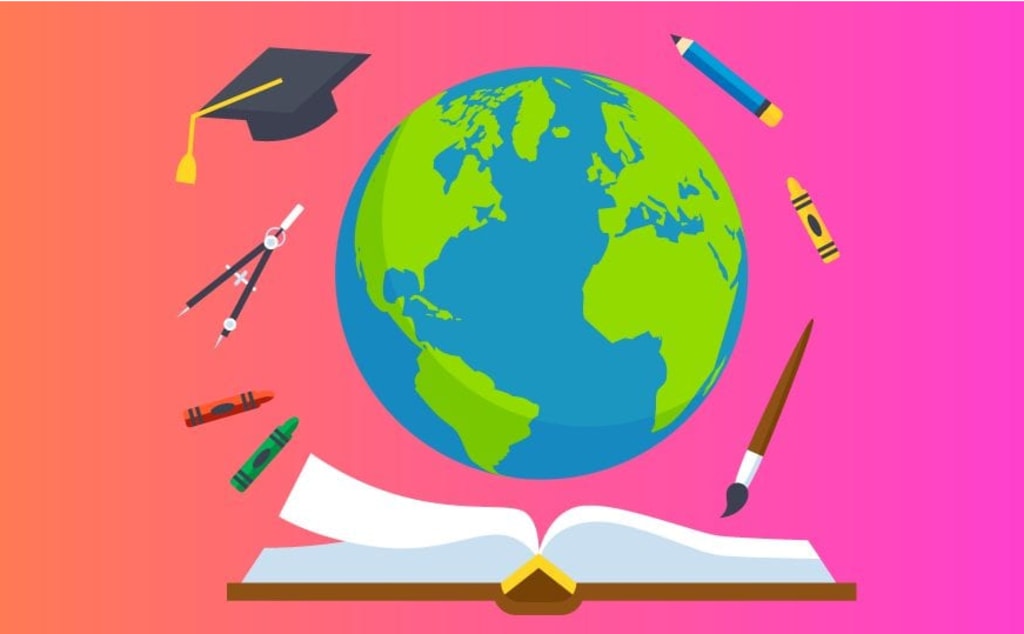 Burger King Scholars Program ranks among the top ten(10) most searched 2022 Scholarships. If you don't know much about this opportunity and want to register or have loved ones that might find it appealing, this write-up provides information about the program.
Like every top academic privilege for excellent students, the Burger King program requires outstanding performance before qualification. In other words, applicants don't only need to perform excellently in their studies but portray a record of significant contribution to their immediate society.
A Letter From Your Teacher: On the Last Day of School by Shannon Olsen and Sandie Sonke
Brief History
The program started with the idea of the founder named Burger King and partner James W. McLamore. Both believe education should be accessible to everyone irrespective of location. The name "Burger King Scholars Program" was adopted to honor the founder's brilliant intention.
Since 2000, the program has ensured deserving North American students get advanced education with the McLamore family's assistance. Other funding systems for the foundation include; support from guests and franchises.
Before creating the Burger King Foundation in 2005, the BK Family established a trust fund for all its staff to provide help when in need. Note that the foundation is a non-profit organization.
In early 2011, the organization introduced the WHOPPER Scholarship Award for three students that perform excellently in their academics. Beneficiaries receive $50,000, which motivates other learners to perform better in their studies.
In 2016, the program's first center was in the Dominican Republic. After a partnership with Room to Read, the foundation impacted the lives of more than 200,000 students across Southeast Asia and Africa.
Although the opportunities are for the Caribbean and Latin America region, most beneficiaries are residents of disadvantaged areas as there is an option of skill training. Note that the partnership with Room to Read is the first global partnership.
Eligibility
The Burger King Scholarship program is open to every individual as long as applicants meet minimum grade requirements, work experience, and financial records. The program registration starts October 15 and ends December 15. Also, the minimum CGPA to gain admission is 2.5.
There is much emphasis on applicant community service as special consideration is given to Burger King employee child(ren), spouses, or relatives. For now, the program is for only high school senior students.
Also known as the James W.MCLamore Whopper scholarship, eligible applicants should be citizens of Canada or the United States. You can check their website for more details.
It is important to know that the intended applicant must have completed their senior high school studies within the last three years or be about to graduate school. Individuals that do not adhere to this instruction might not be considered.
Most learners want to benefit from this program because the US government exempts first-year students on four-year courses from paying taxes under the Revenue Code law.
The ACT Composite and SAT score is 25 and 1700, respectively, and don't hesitate to indicate you have substantial work experience if there is any.
Application guide
Currently, the application is not available as students can apply within Oct. 15- Dec. 15. Kindly click here to apply. You can always check their website or send official messages through respective channels for any inquiry.
Similarly, the application is only online as you don't have to submit documents physically at any office. Also, it is an opportunity for others in distant locations to benefit from the prestigious program.
Should Parents be Responsible For Pupil's School Absence?
Required document
High school certificate
As reiterated above, the program is for only intended college students as there are no options for Masters or Ph.D. applicants. When uploading the result, ensure information like student name, school, course, grade, and year are readable and clear.
Scholarshi Opportunities For Young Learners
Work experience
Some might ask, without any work experience, will I be given admission? Yes, you might be eligible, but chances are slim. Have at least six months of work experience to be on the safe side.
The program does not need students to be only academically outstanding but those with good character and commitment to community development. In addition, having work experience shows you can work and learn simultaneously, which shows effective time management.
Burger King employee affiliate
Yes, the application is open to learners across different locations. However, the program's objective is to provide support to Burger King employees. If you have a connection with anyone working with the organization, don't hesitate to indicate it.
Suitable Instructional Materials For Special Students
Financial information
Irrespective of location, applicants must provide parent/guardian's financial information.
Benefit
Each year, three students are eligible for the grant of $50,000.
Final thought
Note that the Burger King Scholars Program is not a full sponsorship opportunity. The aim is to provide assistance to the employee's loved ones and exceptional students with character and zeal for community development.
If you have any comments concerning this program or other scholarship privileges, kindly drop a note below.