Book Review: A Letter From Your Teacher: On the Last Day of School by Shannon Olsen and Sandie Sonke
The teacher's letter on the last day talks about school memories, success tips, and student possible challenges.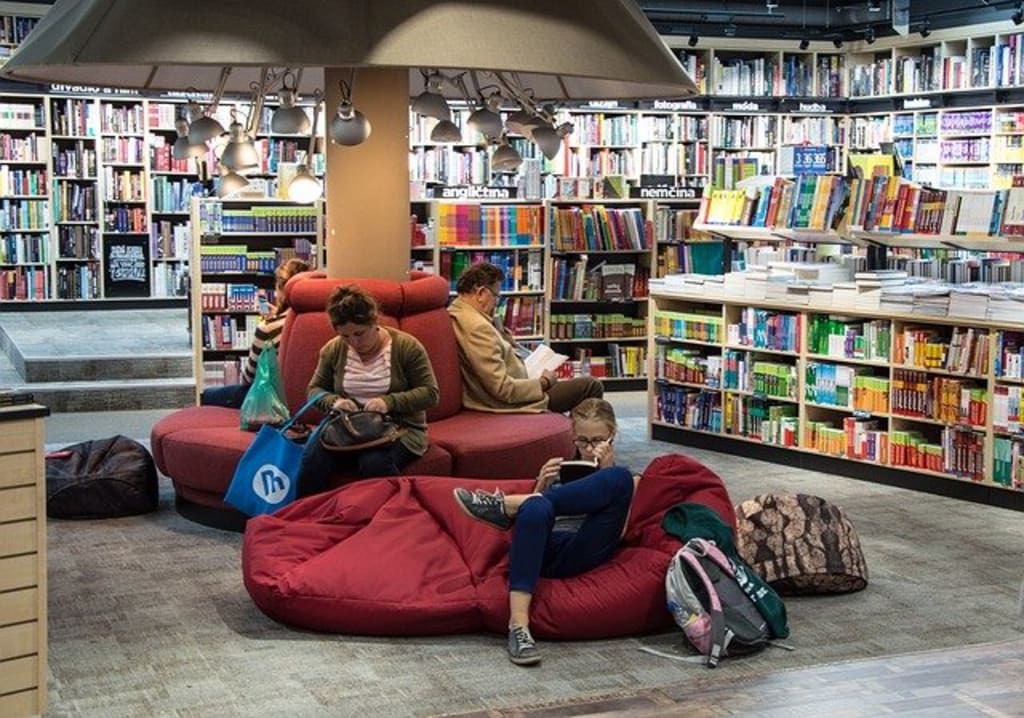 Better reader
The book "A letter from your teacher: On the last day of school" provides insight into teachers' observations about students finally leaving school, their positive and negative behaviors, and other changes.
Shannon Olsen and Sandie Sonke talk about how teachers feel when student(s) graduate, their good wishes, opinion on other learners, colleagues, and the entire school society as a family.
It is a farewell message to every student. Also, it provides a bit about life expectations, tips to attain success, remembering school memories, challenges, and various approaches to tackle challenges.
In other words, it is like hand-written letters to students on farewell notes, good wishes, ideas, and others. You should consider buying this book from a bookstore or e-commerce site soon.
Book Review: Multisensory Teaching of Basic Language Skills by Judith R. Birsh
The Author
During a recent interview, Shannon expressed that being a mother, author, wife, and entrepreneur is the best role. Her first book also doubles as the most selling, "Our Class is a Family," ranks among the Top 20 books on the Amazon chart.
The book list in the Publisher's Weekly for Top Children's Picture Books. Amazon listing Shannon's title on a billboard in New York City increased the demand for her books as more readers began ordering in bulk sets with considerable discounts.
Shannon earned her Bachelor(B.A English) and Master(Teaching) from California University, Irvine, and taught for a decade and a half. She is a perfect example of the term "teacherprenuer".
Most elementary class instructors get some of her materials on her website or bookstore. With the effective use of the internet, she created a prominent brand as people ordered her resources through the Teachers Pay Teachers website or other platforms.
Book Review: Teaching With Clarity: How to Prioritize and Do Less So Students Understand More by Tony Frontier
Sandie serves as an illustrator and holds other important roles in the successful publication of "A Letter From Your Teacher." Other educational materials she has worked on include; Our Class is a Family, What Makes A Family?, Nuestra Clase es Una Familia, The Mighty Silent e! and others.
Most of her books are for learners below the age of 15 years. Also, some of her partnered authors include; Kimberlee Gard, Ashley Wheelock, Shannon Olsen, Hannah Bruner, Heather Leah, Annemarie Riley Guertin, Melissa Stoller, and Gillian King-Cargile, among others.
Sandie Sonke is also an excellent mother and a great entrepreneur who believes in educating young ones to attain their full potential. With more than a decade of elementary teaching experience, she ranks among the top prominent women in her profession.
Pros
* The writer portrays the teacher's role in building a school community.
* It's a perfect memory of the school year ending.
* The book helps build healthy teacher-student relationships.
* It makes students feel important and their role in building society.
* The material is available in numerous e-commerce stores.
* It's a perfect gift for learners about to begin a new life phase.
* It is available in both soft and hard copies.
Cons
* Some readers consider the book price expensive.
* Some express the book is more of letter writing instead of including more reports about student experiences.
Book Review: The Graduate's Handbook: Your No-Nonsense Guide for What Comes Next – Clark Gaither
Content
It is a meaningful piece for every learner about to leave school. The author pictures school as a community of individuals with similar objectives, and a person decides to move to another location. In other words, the book is a read-aloud farewell note from a teacher to students.
Most of the points from the material are from a teacher's viewpoint, memories, challenges, connections, and success tips. The class instructor explains how missing students will be a burden. However, they should make themselves proud and come out as the best in whatever challenges they face in the future.
Teachers' support and affection for students can serve as motivation in different instances. At the bookend, there is enough space for the respective teacher's name, so the student knows where the letter comes from.
Most individuals have a general misconception that the book is for elementary students. Well, underage learners can read the book, but there is no age restriction to learning from this piece.
Students excel from one class to another and face different life challenges. The material teacher's letter on the last day can guide you to start on track whenever you need motivation.
Conclusion
So far, most readers have given positive reviews about this book. After reading "A Letter From Your Teacher," there is more to learn. Also, the words are understandable for every learner.
Kindly drop your inquiries/ recommendations about this book below;