9 Step Guide To How I Wrote a First Class Dissertation
Undertaking your dissertation during your undergraduate years can appear daunting, but here's how you can break the task down into 9 effective steps and achieve a first class.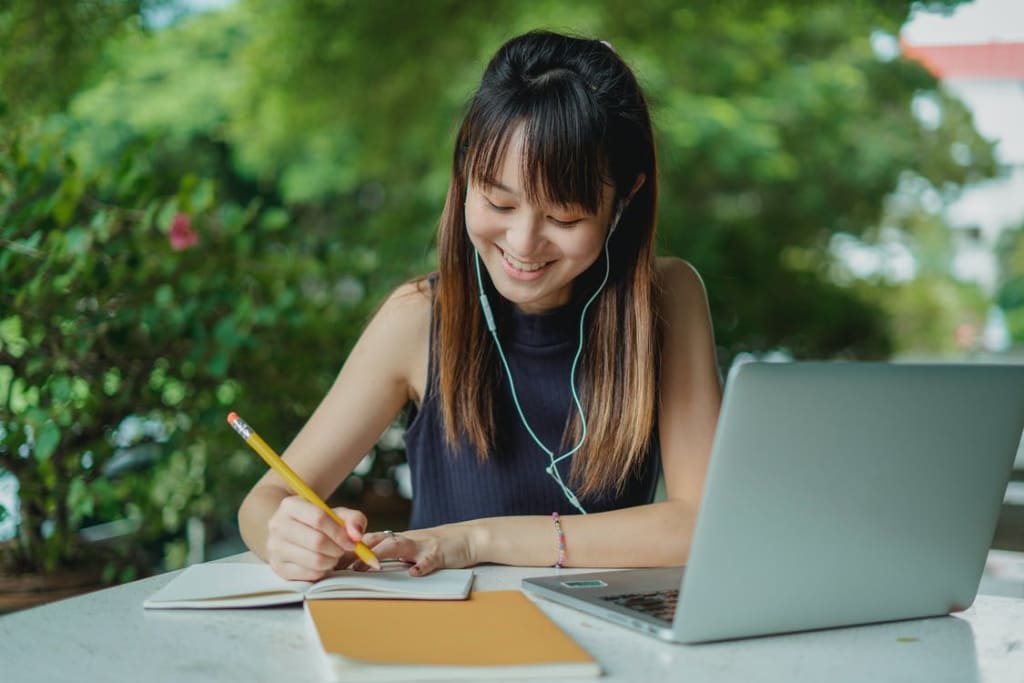 Image from pexels.com
General tips
Before diving straight into each step here are some preliminary tips to consider:
Getting started
Remember to get started as early as possible so that you can research and plan your topic in advance and still have time left to write and redraft your dissertation
Set a date by which you want to complete your dissertation so that you can allocate the necessary amount of time needed to work towards this goal
Set aside around 30 minutes to an hour each day to work on your dissertation. This tip is most effective if you start working on your dissertation early in the year but you can increase or reduce the amount of time spent daily depending on your deadline and needs. During this allotted time you should focus on a specific task such as researching, planning or writing to make the most out of these sessions
Make sure to also check the formatting requirements set out by your department as well what referencing style is expected of you
Look at sample dissertations your department has released to use as a guide for your own dissertation
The amount of references expected for you to use may vary based on your paper's topic, but as a benchmark you can look at the average number of references used in the sample dissertations and apply that to your own paper
Research
When you begin doing research for your paper, set up a document to write down the citation for each reference, a summary of the reference and notes including key facts, statistics and quotes as well as the pages you read. Only note down the information that is relevant to the question you are asking in your paper. Each time you gain a new reference make sure to update this document and save it so that you can refer to this document when creating your plan. Doing this will save you a lot of time when you are planning and then writing your paper
At the end of your document, record each reference as you go by so that once you've completed your research you have a reference list ready to insert into your dissertation
After reading a research paper look at its references section and pick your next reference to read from there. This will guide you to other useful and legitimate readings whilst also saving you time
Planning
Plan out each section of your dissertation using your notes from the references document so that you can refer to this plan when you start writing your paper. It is essential to plan out your dissertation before writing it to ensure it has a clear cohesive structure that flows and reads well
Step 1: Structure and Presentation
The structure of your dissertation is a vital component to consider and will make your paper easier to read and understand. It is therefore important to have a clear and polished structure where each section leads well into the next and builds on previously established ideas. This is best achieved by planning each section of your dissertation before writing it, and by refining your paper through redrafts. The structure of your dissertation should typically include a cover sheet, followed by your abstract, table of contents, the different sections of your dissertation (your introduction, literature review, research methodology, results, discussion, conclusion / limitations / recommendations) and finally a references list and appendix. Your appendix can include things like figures, tables, maps, photographs or interview questions. If you include things like interviews you also need to transcribe word-for-word your interviewees responses in your appendix.
Something you should also keep in mind is your university's requirements for presentation and formatting. This may include the required font size, font type, how the pages should be numbered and if it should be double spaced.
Once you have all this information you can set up a document for your dissertation and create your cover page and set it to the correct font, font size and any other requirement needed before you start writing your dissertation.
Step 2: Picking a topic and research questions
The first big step in doing your dissertation is picking a topic and is something you will want to start thinking about early, such as during summer. When picking a topic it's a good idea to pick something you're genuinely interested in. The typical dissertation ranges between 8000 to 15000 words and is a project you will be working on for a long time, so picking a topic you're interested in will make it easier to work on over a long period. Something else you also need to consider is that the topic you pick must have existing literature on it for you to draw from and build upon. Additionally, your dissertation should add new information to existing literature or bring a new perspective or information that expands or takes a different look at the topic. Subsequently, while reading these articles you should seek out gaps in existing literature that your research can fill in and address.
To figure out what topic you want your dissertation to be on you can brainstorm various things related to your degree that you are interested in and start researching them to see if there is any existing literature on them. Once you start reading existing literature on the topics you can ascertain which have enough existing literature for your dissertation and then eliminate the topics that do not. After you've read a certain amount of literature you may find yourself more interested in certain ideas and decide that you want to focus on that aspect specifically for your paper. When you reach this stage you can begin brainstorming research questions for your dissertation. For your research questions, you want to ensure your topic and question isn't too broad, but is also specific enough that you can address it within your word limit.
By the end of this process you should have a possible topic area you want to research, possible research questions you want to address, prove or disprove and a potential title for your dissertation. It is however important to remember that as your dissertation progresses you can alter these aspects and that this is just your starting point. Following this point you should meet up with your supervisor to discuss your ideas and receive suggestions on how to tackle the topic you've picked in your paper. After your topic has been approved you can refer back to the research and planning section of the general tips in this article and begin researching. Your research on existing literature will be included in your introduction, literature review and research methodology. Any further research such as conducting interviews or regression analysis should be done after reading existing literature and deciding on a research area and question. The results from this research will be presented in the results section and discussed in the discussion section. Post completing your research you can then begin planning your dissertation.
Step 3: Planning your Introduction
Your introduction should introduce your research area as well as all the key literature and key definitions on the subject. When introducing your research area and questions you must situate it confidently within the wider literature by explaining why your work is useful and necessary. At the beginning of your introduction you can summarise all the research that's already been done in existing literature, why you chose them and how they link to your study and then place where you think your research belongs amongst the wider literature, why it's useful and why you picked this research topic based on the texts you've introduced. While explaining your research area you should present the main objectives of your study while linking it to the wider literature, present your hypotheses / es and then provide an overview of the structure of your dissertation to make your paper easier to read, follow and understand. The research you present should be unique and develop either your own ideas and new research, or further someone else's study in a new and interesting way that builds on existing research. You can think of your work as being written for future scholars and imagine it as a reference point for further research for others in the future.
This section should comprise 10% of your written dissertation. In a 10000 word dissertation that would constitute 1000 words.
Step 4: Planning your Literature Review
Your literature review will summarise all the important readings that are relevant to your dissertation. Your summaries of them should be concise and only include what the reader of your paper needs to know (what the reading argues, how they argued for it, and what they concluded). It should also link the literature with your own research and highlight why your own research is needed to expand the current literature.
This section should comprise 30% of your dissertation. If you are writing a 10000 word dissertation, for example, your literature review should make up 3000 words of the 10000.
Step 5: Planning your Research Methodology
This section of your dissertation should describe where you got your data from, describe your data collection method, justify why you chose that method, and present any important calculations you may have done. Using and presenting your figures in creative and intelligent ways will be beneficial to your paper. Your calculations should therefore be presented here, such as in tables or / and photos. In this section you should just describe and justify the methods used without discussing the results. You should make sure that you don't discuss the findings in your research methodologythat will be done in your discussion section. Additionally, it is essential that you use legitimate references to support why you have picked a particular data collection method. The meanings of important terms for your paper, which for some could be r squared values, should also be defined here. Your research methodology could also highlight ethical issues about your methods such as gaining participants consent.
When writing your research methodology you should aim for it to comprise 15% of your dissertation. In a 10000 word dissertation that would be 1500 words.
Step 6: Planning your Findings / Results
This section should present and describe what you have found such as trends in raw results, graphs and tables of results, or the results of statistical analysis. Your results section should be descriptive and so should not analyse or explain what the results mean or try to draw any conclusions. You can compare and contrast figures and results here, but not what they mean or what their significance is. This section is simply concerned with presenting your results. No literature should be brought into this section. If you find that you have too much data you can include the rest of it in your appendix.
Your findings / results section should comprise 5% of your dissertation. In a 10000 word dissertation that would be 500 words.
Step 7: Planning your Discussion
Your discussion should be a complete overview of the implication of the results that are relevant to the main theme of your dissertation. It should assess if your hypotheses / es can be accepted and to what degree, state how your findings have helped fill gaps in the literature brought up in the introduction, highlight the importance of your work, what it can add to understanding the research problem within the field, and explore potential improvements that can be made. When highlighting the importance of your work you should discuss what it means, what the patterns and results might tell you and how it will be useful in the future. It is also important to remember that you should not be introducing new literature or information in your discussion as that should have been done in your introduction. Additionally, even though your discussion is not your conclusion you can begin to draw your conclusion here by assessing if you went about proving your hypotheses in the right way, if you encountered any problems and why you might have encountered them. While this section is not an evaluation of all your research it should be critical about how you used specific sources and why and whether previous findings in existing literature fit in with yours.
This section should comprise 30% of your dissertation. In a 10000 word dissertation that would be 3000 words.
Step 8: Planning your Conclusion / Limitations / Recommendations
Your conclusion is a condensed microcosm of your entire dissertation. It should summarise and reflect on the research, state how aims were met, accept or reject your hypotheses / es, summarise what new knowledge you've contributed to the field, recognise the limitations of your study, and make recommendations for future work such as how it can be developed further.
This section should comprise 10% of your dissertation. In a 10000 word dissertation that would be 1000 words.
Step 9: Writing and Editing
Once you have completed planning your dissertation you can start writing it. You might find it useful to look at any sample dissertations your department has released to use as a guide for your own paper and get a sense of what is expected of you for aspects such as the writing style.
In terms of the order of writing your dissertation it's a good idea to write your introduction, conclusion and abstract last. While writing your dissertation some of your ideas may change and so doing your introduction and conclusion last can also reduce the amount of time needed for further editing. After you have written the body of your dissertation you will also have a stronger grasp of its content and be able to write a stronger introduction and conclusion that positions your ideas more clearly and confidently.
When writing your dissertation you can approach it through the different sections of your plan (literature review, research methodology ect…) and the subsections within each section. After you have written one section you can edit it immediately rather than waiting until you have finished writing the entire dissertation. You can then get feedback from your supervisor on how to further improve each section. It is vital to get as much feedback as possible on your writing by getting feedback from your supervisor and others who can give you new ideas and perspectives that you may have not thought about. Criticism is helpful for creating the best possible version of your dissertation before submitting it.
After you have finished writing and editing the main sections of your dissertation you should refer back to the structure and presentation section of this guide. When editing with the structure and presentation element of your dissertation in mind you need to consider small details like adding the numbers to your tables of content, inserting your reference list or adding the necessary things to your appendix. Remember to check up on all these various aspects during your final few edits of your dissertation. Once you have proofread and redrafted your entire dissertation, received feedback on how to improve it and checked your structure and presentation you can submit your dissertation.
Undertaking your dissertation can be a long and at times confusing process, but if you take these tips into consideration and break down the task into these 9 chunks you can make the process more manageable and achieve a first class.