5 Things Musical Theatre Majors Can Do As They're Graduating From Home
We might have felt ready to go two months ago, in the midst of deep-rooted "senioritis", with our industry showcases on the horizon, but...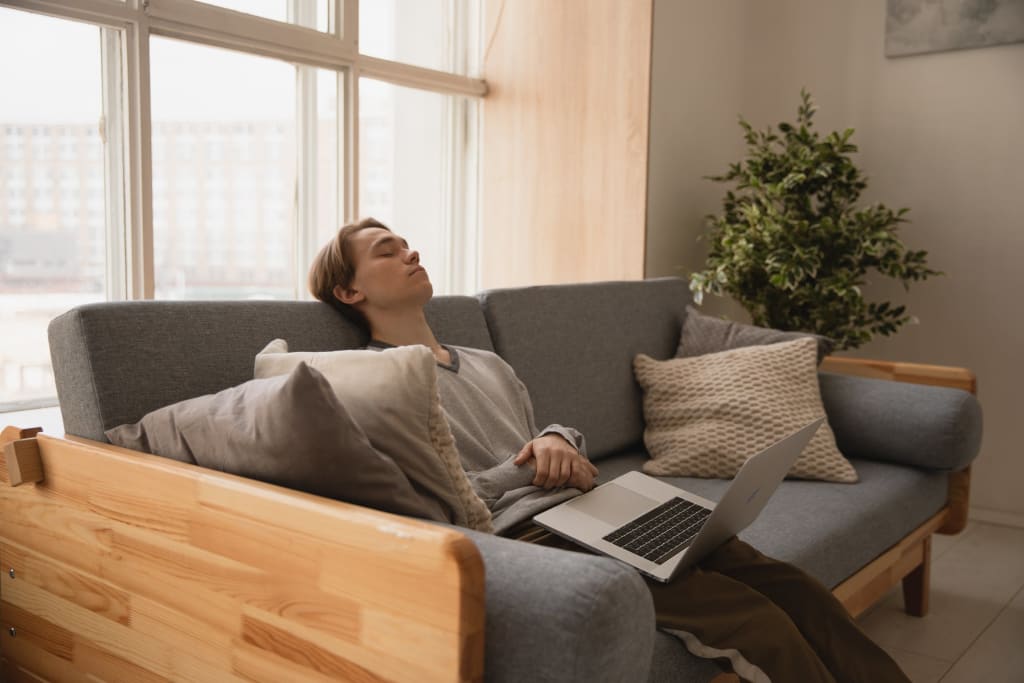 ​For the graduating class of 2020, we've suffered a great loss, and for a performance major like musical theater, that loss can feel even more pronounced. Young actors across the country are about to be pushed into a theater industry on pause after finishing our training through a computer screen, training based in collaboration, connection, and large spaces.
We might have felt ready to go two months ago, in the midst of deep-rooted "senioritis", with our industry showcases on the horizon, but now we find ourselves asking: Now what? What do we do when the theaters are empty, the studios are closed, and the audition boards are bare? Because our BFAs from Zoom University did not prepare us for this.
W​hile getting the hands-on experience of auditions and rehearsals isn't possible, now is the perfect time to get some of those time-consuming career-boosters checked off your to-do list:
1. Make a website.
W​ebsites can be daunting to start. For some, they have so much material they don't know what to do with it all, and for others, they feel as though they don't have enough. But your website isn't about the photos and videos you have to show yourself off. Those components are important, but they can get lost in the chaos of an unclear and disorganized website. Your content should be clear and organized, clean and uncluttered, and all about who you are. Anyone can have a website solely representative of their resume, but it takes those special extra touches to stick out as the quirky, sassy, smoldering, or witty human being you are.
A​lready have a website? Take this time to go back and do some spring cleaning or refresh your media.
2. Find new material.
R​ead a new play. Listen to a new cast recording. Browse an online museum gallery. Read a book written by your favorite actor. Find a podcast to listen to. There are plenty of options at our disposal to keep ourselves inspired, stimulated, and grounded. And if you've finished your list, create your own!
3. Spruce up your audition rep.
We've spent the past four years "building our books", but sometimes once we tick a style box, we forget to go back and refresh our material. O​pen up your book and ask yourself some questions: Do I have pieces that say or do the same thing? Am I missing a style? Am I tired of this piece? Use the new material you've been listening to and reading to give your audition repertoire a little boost.
4. Get in on some online classes.
Companies and individuals across the world are offering live-stream and online classes at discounted prices, and even for free. From dance to meditation to voice lessons and everything between, now is a great time to try a new style of dance, work out that tricky vocal in a song, or work with a new person. Take advantage of this extra time to polish up your skills.
5. Do some social media spring cleaning.
R​emember those Instagram photos you posted freshman year of college doing a keg stand? Or those questionable Tweets from high school? Now is the time to clean up your content for perspective agents, managers, and casting directors. Remember how important it is to be you, but don't muddy that image up with wild party pictures and explicit posts.
6. Take your ten minutes... and a bit extra.
"​Take you 10 minutes" is a discipline and method of honoring your emotions
D​uring our musical theater training, we often have a lot going on at once (rehearsals, classes, time for the gym, homework, more rehearsals, performances, having a social life, having a private life). We also too often reach our limits and keep pushing through, because that is what we're told a professional does.
But take your ten minutes (and a bit extra) right now to be excited, or sad, or scared, or curious, or stressed, because the industry will be waiting for us on the other side, and we will be ready when we get there.