5 Study Apps That Every College Student Should Know About
#LearnSomethingNew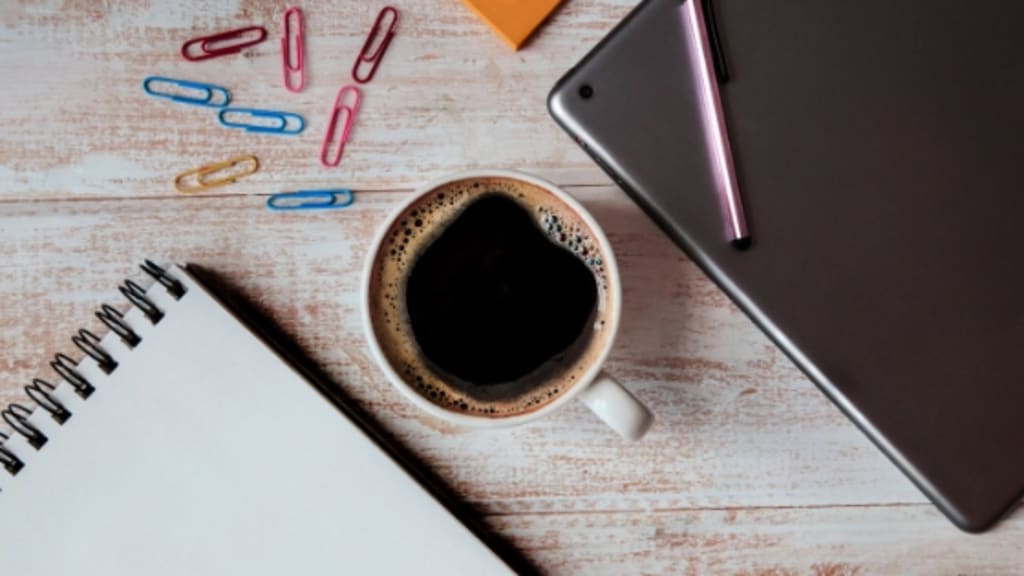 Are you still using real cue cards? Then you really need to check out this list! There is a whole world of apps and technologies to help you learn better and faster! This list is just the beginning, so get ready for a future of technology-based learning.
Why study harder... when you can study smarter!
1. Flashnotes
Flashnotes is a quick notes manager that would be particularly useful to college and university students. However, it doesn't stop there. It's a project to help you write down notes as quickly as possible whenever you need to write a memo for yourself. So, I'm sure you can see why it would be helpful in a lecture.
I certainly wish I had something like this in elementary school, high school, and even college. Any time we needed to listen to the teacher, then I would just use Flashnotes...
2. Study Blue
If you haven't heard of Study Blue yet, then I have some good news. You are about to be introduced to an amazing study application that could easily change the way you study for good.
Study Blue is an app that lets you make your own flashcards and quizzes.
There is no longer a need to waste paper on real flashcards and you can quiz yourself with your own notes right before an exam.
However, keep in mind that there are different versions of Study Blue for different devices. So if your first download doesn't work, you should check out their main website to find other versions.
Study Blue and Chegg! The ultimate combination.
There is an awesome feature on Study Blue that allows you to connect with other students who are taking the same classes as you. So now you may not even have to make your own notes… or better yet, you can share notes.
3. GlogsterEDU
GlogsterEDU is perfect for creating exciting visuals for presentations. However, its contribution to the classroom doesn't stop there. Basically, GlogsterEDU helps teachers and students create Interactive Multimedia Posters. (Which are just as fun as they sound.)
4. NoodleTools
Not that the name needs explaining, but tools for your noodle actually sounds like it must be a really useful new application… and it lives up to its name. As found on its home website, NoodleTools is described as a "research platform" and an "educational mindset." It is "designed by educators" and "powered by technology."
5. SnagIt
Their slogan is: "Capture. Edit. Share. Screen capture and screen recording made easy." I was impressed by how it could be used to quickly explain any online process. Like how to download items, how to subscribe to YouTube channels, and pretty much anything you want it for. As described on their website: "If you're struggling to communicate clearly, SnagIt lets you easily get your point across. Or walk people through workflows and answer questions with a quick screen recording."
Thank you!
Thank you for reading my list! I certainly hoped you enjoyed it. If you want to read more about me, just scroll down a bit for some bonus content! If you want to send me a message, my contact info is just below too!

Hello. Nice to meet you! How are you? Hmm... this feels like a really one-sided conversation... why don't you follow me on social media so I can get to know you too!
Spare a dollar?
Er... ummm... this is awkward. So it turns out writing doesn't bring in the cash. There is a donate option at the bottom of this page and every dollar counts. No pressure... I just thought I would mention it. Thank you either way!