10+ Useful Etsy Tips to Increase Sales
Getting more Sales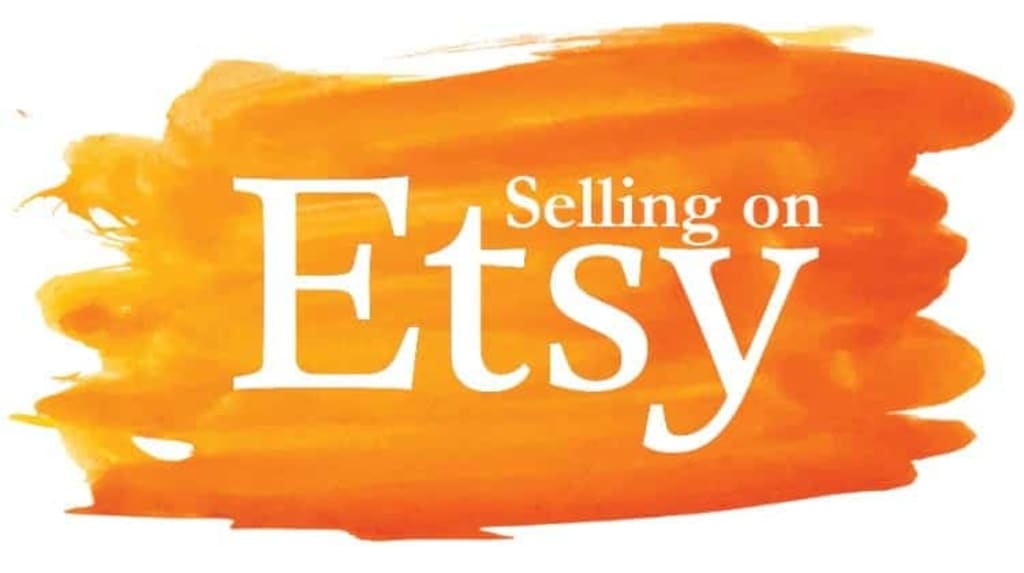 Etsy
When selling on Etsy, every seller wants to make as much money as possible. To obtain this, store owners must explore all avenues for learning how to increase sales on Etsy. However, this is not easy when the number of sellers in 2021 nearly triples when compared to 2019.
Furthermore, it is impossible for you to be the sole seller of these products. The competition between sellers is fiercer than ever. As a result, all Etsy store owners are attempting to increase their Etsy sales.
Each store owner has a unique approach to their business. They also have various methods for making an impression on their target customer groups. The following are the most important Etsy hacks 2022 that an online store must optimize to respond to both customer needs and search engine rules in order to increase Etsy sales. Let's get this show going!
#1. Build your unique Etsy brand awareness
A person's first impression of you is always your name or any of your special identification marks. As does your Etsy store! The first step in attracting customers and increasing Etsy sales is to create your own distinct Etsy brand name and share it with as many people as possible.
The more people who are aware of the name of your store, the more popular your brand will become. "Word of mouth marketing" is always a successful marketing strategy! Believe! If you're unhappy with your current business name, think about changing it soon.
You should answer the following questions to determine your brand:
• Sales motto
• Sales goal
• Product orientation
You can then visualize and design a unified brand identity, including a name, logo, slogan, brand color, and feature products, and use them as a "master guide" for your How to Get More Sales on Etsy business.
#2. Design eye-catching product images
Etsy is an ideal "land" for selling mostly handmade art-related products. As a result, buyers frequently make purchases based in part on aesthetics. Buyers are impressed by factors such as uniqueness, distinction, and creativity. All of this is depicted in the product images. The more impressive the Etsy images, the more likely customers will purchase.
Here's a step-by-step guide to increasing your Etsy sales with effective product images:
• Before taking a shot, prepare good lighting (natural light in the early morning/flash in the evening).
• Take your own product images (do not copy the images of others).
• Be specific about the details, materials, and colors of the items.
• Display all product angles.
• If necessary, use photo editing software.
• To make your products stand out, remove or blur the background.
• Place the items in the image's center.
• Include your brand signals (logo, product templates, etc.).
• Include images of customer reviews.
• Images should include important information (size, materials, etc.).
Creating eye-catching images not only attracts customers but also demonstrates the store owners' investment, enthusiasm, and respect for their customers.
#3. Show more reviews on Etsy
Reviews and testimonials are regarded as crucial in determining whether or not an online sale is successful. According to Dan Hinckley, 9/10 of customers read reviews before making a purchase, and 67% are influenced by reviews. Furthermore, based on Etsy's algorithm rules, shops with more 5-star reviews will be ranked higher when customers search for items.
Actually, reviews are most prominently displayed in the store's default review section. The only secret here is to improve your product quality and provide excellent customer service so that your customers are willing to leave positive reviews on Etsy for your store and products. As a result, include testimonials in additional images or product descriptions!
Furthermore, if customers forget to leave reviews after placing an order, you can politely request feedback from them.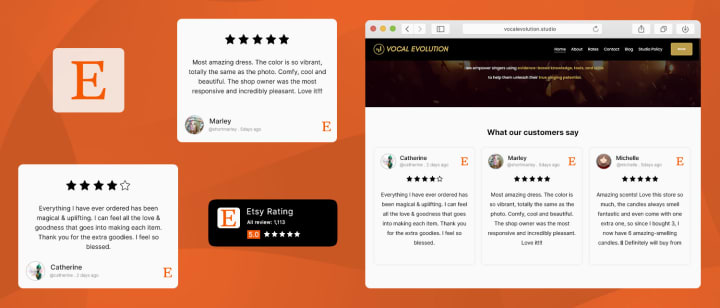 #4. Combine your Etsy shop with social media accounts
If you effectively build your social media accounts, they will become a powerful channel for promoting your Etsy shop. Connecting your Etsy shops to your social media accounts is simple but effective:
• Maintain brand consistency.
• Boost credibility
• Increase customer reach and outside traffic to your store.
Each social media platform is best suited for a specific purpose. Because Facebook has a large number of users, it is used to connect with more customers; Instagram is used to build your brand through quality images and branding stories; and Twitter is a platform for updating new trends, among other things.
Some pointers on how to effectively use your social media accounts to increase your Etsy sales:
• Use "Mentions" and "Hashtags" wisely.
• Be active at all times.
• Share useful information with customers on a regular basis.
Customers who follow social media accounts should get a better "deal" or important announcements sooner. Create online games and giveaways to entice customers to interact with your store.
#5. Boost SEO for better Etsy seller rank
The main goal of Etsy SEO (Search Engine Optimization) is highly appreciated by Etsy search engines, which help push your post to the top search results.
When buyers search on Etsy, the algorithm uses two factors to determine results: Query Matching and Ranking. When a customer searches for a product, Etsy initiates a Query Matching process to find products that match that search. The greater the relevance, the higher the product's ranking.
To get the best SEO strategy, store owners should optimize the following elements:
• Research popular Etsy keywords by tools
There are numerous tools available to assist sellers in researching which keywords are of interest and which keywords are easiest to rank for,... For example, the top five best Etsy keyword-searching tools today are Sale Samurai, Marmalead, Crest, Makerwords, and Alura.
• Learn title writing tips:
When buyers search for keywords, the title is the first thing that appears. Etsy also suggests including keywords in the title of Etsy listings to help customers find items more easily.
Keywords should be in the title's first position. Furthermore, based on the researched keywords above, the title should include additional information such as origin, year of manufacture, version, usage, and so on.
• Write effective product information:
A product's basic information includes its name, price, origin, usage, and expiry date (if any). However, the more detailed the product information, the longer customers will stay in your store.
You can also include keywords or sub-keywords in the product information to boost the item's impression rate.Please remember to include keywords and sub-keywords in your product information, particularly in the product description!
• Take advantage of all 13 tags in listings:
You should take advantage of the free opportunity Etsy provides you because there aren't many opportunities to customize your store when running an Etsy store. As a result, use all 13 tags to aid the customer's search process and increase the visibility of your products.
#6. Build a strong blog site
If you already have an online presence, you should create a robust blog to promote your products and educate your target audience on what you're selling. Allow us to explain why!
The blog, like social media accounts, serves as a great source of outside traffic for Etsy.
In terms of content, a blog is a great place to promote your products and demonstrate your knowledge of them, as well as the unique features that only your products have. Meanwhile, you can provide readers with useful product information as well as tips on how to buy and use the products effectively. This is a golden opportunity to educate and then convert audiences into customers.
In terms of technique, a blog is where the keywords and sub-keywords are most prominently displayed, thereby increasing the impression rate of your products and supporting SEO when customers search for keywords.
#7. Offer small Etsy gift cards and coupons
Small gift cards and coupons are two popular strategies used by most sellers to increase customer retention and repeat sales. Instead of a direct discount on Etsy items for sale, first-time customers will appreciate Etsy gift cards or coupons for their next purchase.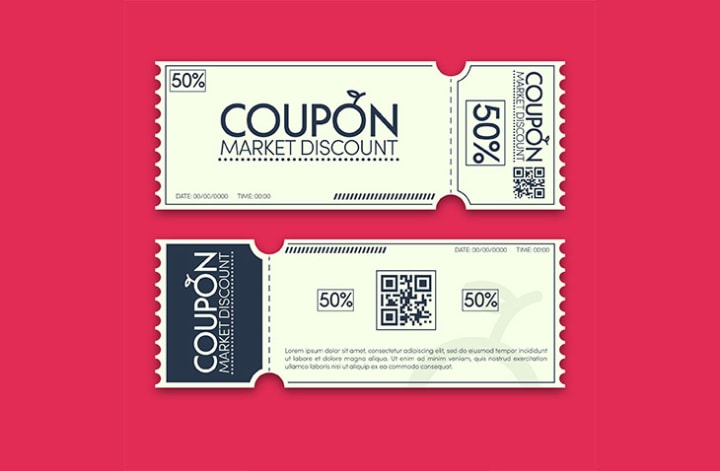 #8. Attach a thank you letter
A small "thank you" card is not only a thoughtful gesture that will "warm customers' hearts," but it is also an opportunity to popularize your brand. When customers are impressed with the packaging, 81% of them decide to buy. So, remember to include a "thank you" card and pack the packages neatly and impressively for your customers!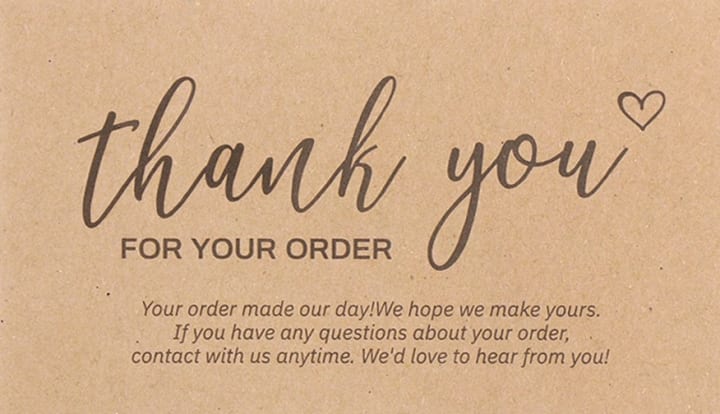 #9. Create scarcity on Etsy shop to attract customers
Scarcity is a common tactic used by sellers to encourage buyers to "buy quickly before it disappears."
Some "Etsy tricks" that sellers frequently use are "only 3 items left," "over 20 people have this on their cart," and "Today is the last day of sale," which encourage buyers to check out without hesitation. Because if your customer hesitates, they will run out of chances to purchase these items at a low price before they are out of stock.
#10. "Decorate" your Etsy store on big holidays
Customers will be especially interested in shopping for themselves or buying gifts during major holidays such as Christmas, New Year's, or Black Friday. You should use the holidays to impress your customers when they visit your online store, as it adds a festive vibe with colorful items.
Don't forget to include a festive element in your product! These minor details will assist you in optimizing SEO and increasing the visibility of your product.
Find here to more for increasing tips for sales of your Esty store.
Reader insights
Nice work
Very well written. Keep up the good work!
Top insights
Easy to read and follow

Well-structured & engaging content

Expert insights and opinions

Arguments were carefully researched and presented

Eye opening

Niche topic & fresh perspectives
Add your insights