10 Tools to Improve Your Writing and Editing Abilities
Struggling with term papers, or just not getting anywhere in your career? Improve your writing and editing abilities with these tools.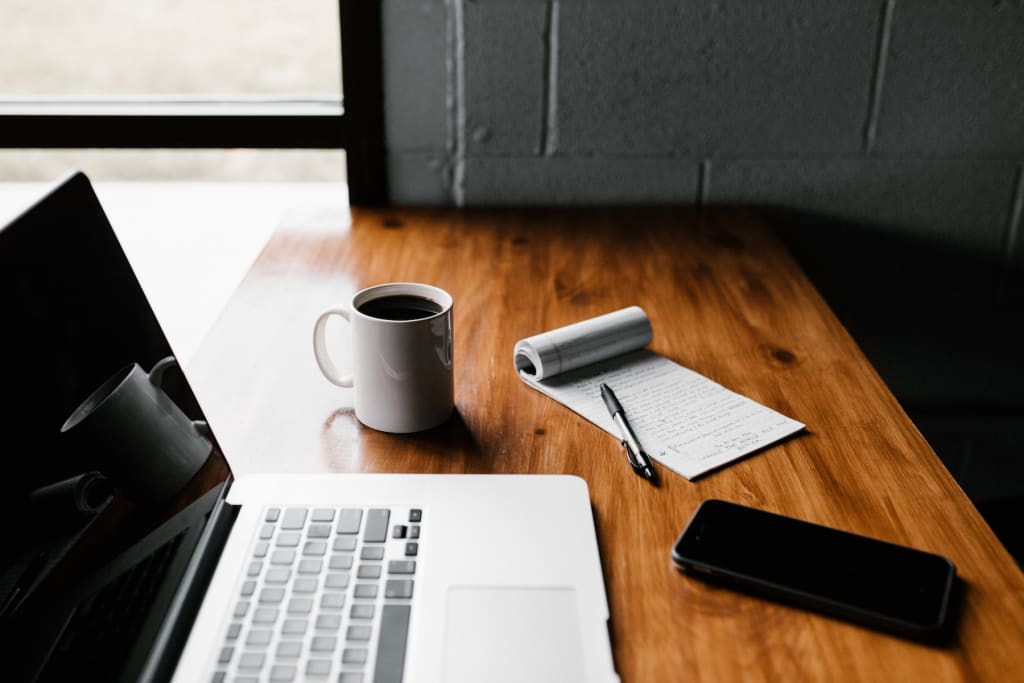 Writing is a skill that everyone needs, even if they are trying to get a career in something completely different. It's a skill that allows you to communicate with others, put your best foot forward, and also show that you understand concepts when necessary.
Blogging doesn't have to be your full time job to make honing your writing skills a good idea. Having good writing skills can help you write a good résumé, pass your English final, or even help you get a better chance at love on Tinder.
The thing is, writing doesn't come naturally to everyone. Due to the funding issues many schools face, a lot of us end up graduating from high school without the basic writing skills you need to navigate the world. When this happens, it's up to you to improve your writing and editing abilities on your own.
Thankfully, there are tools that you can use to become a better writer—and hopefully even get a better career. Here are some of the best on the net, according to the pros.
You might have already seen Grammarly commercials on TV, and that should tell you volumes about its success. This is an app and a Chrome add-on that allows you to improve your writing and editing skills by finding errors for you.
Signing up for this app will allow you to get Grammarly to help you spot punctuation mistakes, capitalization errors, and even grammar flaws that could be impacting your writing. The app helps give you feedback on everything from errors to vocabulary usage, making it a great way to measure your writing endeavors.
If you're in college and are looking to improve your writing and editing, then the best thing you can get for yourself is a pocket guide to the most popular writing styles on school campuses.
This petite guide clues you into both MLA and APA styles, making it versatile for just about every college major out there. So, if you're still picking your major in college, grab this book. It'll help regardless of what you choose.
There's something to be said about being able to write quickly, and being able to do it all well. Chris Fox offers a guide on how to improve your writing while you learn how to become a better writer in your field.
Fox's concept is all about improving your writing habit, and getting you in the habit of seeing where your writing has taken turns for the worse. By realizing where your weak points are, you're able to work your way to better essays that are also written at a faster pace.
Having trouble finding your "voice" as a writer? It's a struggle that many would-be writers have—and one that often ends up being a writer's Achilles's Heel. Keys to Great Writing is one of the few books that addresses that issue intelligently.
This book helps you gain a better grip on your voice from everything from fiction to official letters. If you have been struggling with ways to make your writing sound real, write an awesome term paper, or if you just want to make your writing more likable, Wilbers's book will help you out.
Huzzah! It's a tool that you don't have to pay for! The Write Life is a website that focuses in on the craft of writing and how to make a living at it without losing your mind.
Everything from figuring out how to improve your writing's quality, to editing tips, to professional networking skills happens to be covered here. A favorite among professional writers everywhere, this is one blog that really won't let you down.
With writing, practice makes perfect. The more you write, the better you get—as long as you're actually working with good feedback and are trying to improve your writing and editing abilities, anyway.
The Write Practice is a site that is devoted to letting writers practice their craft, no matter what style they're choosing to learn. Great advice, awesome writing prompts, and a supportive community is what every aspiring writer should expect to find here.
The Writer Files is one of the most innovative podcasts that focuses is on writing in all its forms. Host Kelton Reid takes time in every episode to hear how famous writers get their processes, how others overcome writer's block, and how to overcome all the little ruts that writers often find themselves in.
Productivity, creativity, and writing are all interlinked in this podcast. Needless to say, it means that you should expect to be a lean, mean, writing machine once you're done listening to it.
One of the best ways to improve your writing skills is to learn new words. It used to be that cracking open a dictionary for a daily read would be the only way to expand your vocabulary, but with the invention of the internet, things have changed.
This is the kind of podcast that will zero in on a word or phrase, and turn it into a remarkable story.
A Way With Words is NPR's podcast that delves into rare words, unique stories behind words, and just fascinating things about the English language in general. Download this, and your vocabulary will thank you.
There's something to be said about getting the help of a community when you're looking to improve your writing and editing. A community can help you write better by giving you advice, suggestions, and tips that have worked for them.
Basically, it's a community that will help you write a great article, edit others' blog posts, and help you exercise your creative writing muscle in a way that will improve your outcome.
Finding writing buddies in your regular network isn't easy, though. That's why Facebook is often one of the best tools you can have in your arsenal. Blogging Boost is one of the biggest communities based on the need to improve your blogging writing style—and it also is one of the most supportive.
You never would guess it, but a marketing firm actually created one of the best tools to help you improve your writing and editing abilities. The Headline Analyzer has become one of the most popular tools for people who want to improve their SEO ranks, or just want to get a better grip on writing catchy titles.
This free tool allows you to see how well your headline will work on search engine ranks—not to mention its quality. If you've struggled with writing "blah" titles, CoSchedule's Headline Analyzer could be the tool you've always been hoping to find.
product review

Sasha Konikovo
Born in the Ukraine and currently a citizen of New York City, Sasha Konikovo has become obsessed with makeup, fashion, and anything that keeps her svelte figure looking sharp. She hopes to marry a billionaire and have a lifestyle like Paris Hilton soon enough.
See all posts by Sasha Konikovo →