Sir Keir: Offering Himself As Alternative to Tories and SNP.
Labour and Renewable Energy Also.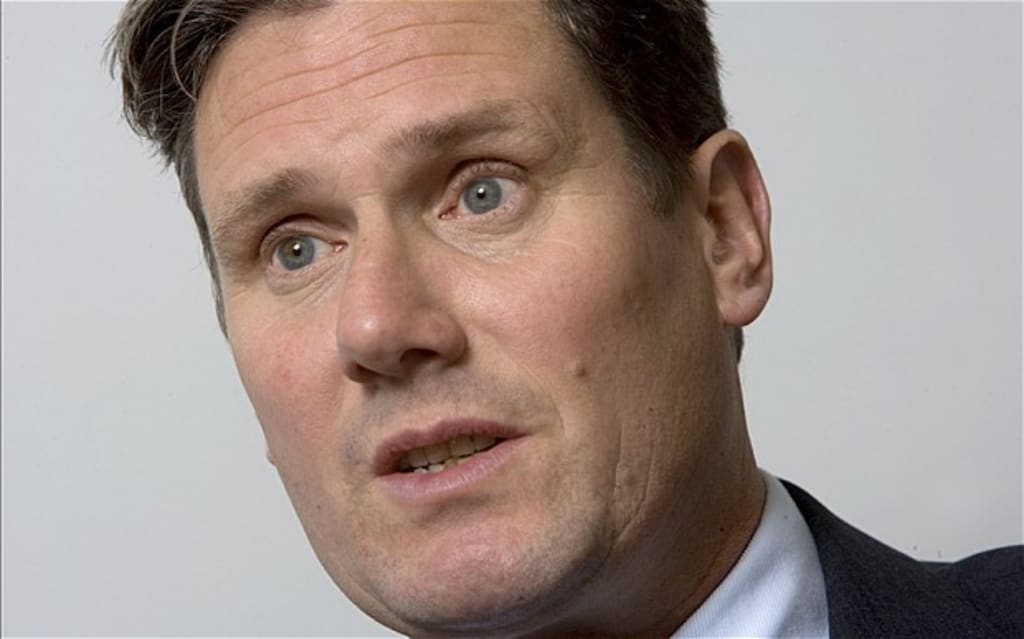 PM to Be Sir Keir Starmer?
Sir Keir has never had it so good. With both his primary opponents in meltdown and turmoil. Rishi Sunak has the ghost of Boris and other events. Humza Yousaf has the turmoil of his former mentor Nicola Sturgeon. Sir Keir has never had a greater time to position himself as the UK's next Prime Minister.
With this in mind, Sir Keir headed to Scotland to speak about his commitment to renewable energies. If elected next year Labour want to set up a company called 'GB Energy'. It will be committed to drawing the UK away from fossil fuels like coal and oil. Things like solar power, wind power, etc, will be what it wants the UK to be using more by 2030. In Sir Keir's own statement, he wants to "turbo-charge" renewable energy in this country.
Should Labour gain power next year there is a target set. A target for the UK to be a low-carbon nation by 2030. Of course, all this will cost money and time. However, Sir Keir outlined that the UK must do this and it will be worth it in the end.
GB Energy will theoretically lower bills by 1,400 Pounds. Energy bills at the moment are a nightmare for many in this country. Especially those on lower incomes. Of course, you can negotiate with your energy provider and lower your bills. But it must not be a lower payment that puts you in debt. The government stopped the 67 Pound help for bill payers which lasted 6 months.
As a Prime Minister, Liz Truss' time in power was short and brief. She managed to bugger up the economy along with her Chancellor Kwasi Kwarteng. Unlike the present administration, Liz was going to allow the payment of 67 Pounds per month (towards the public energy bills) to carry on for 2 years.
With all the kerfuffle going on in the Sunak administration Wishy has said little to nothing about the Boris inquiry. Boris and Rishi are certainly not now the best of friends. Rishi has been scathing about Boris and Boris has been the same with his former chancellor. Of course, Boris resigned as soon as the inquiry was announced.
Obviously, this inquiry will show Boris in a bad light, especially during the time of lockdown. Sunak ducks and dives as if he was somehow innocent of all the illegal gathering. If Boris' feet are being held to the fire over this so should Sunak's.
The SNP and the Conservatives right now have much in common. They have been in power for too long. They have allegations of corruption and wrongdoing swirling around them. Sunak and Yousaf are doing their level best to keep away from these allegations. These leaders pretend they are above the controversies in their respective political parties.
Sunak was part of Boris' administration just as Yousaf was part of Nicola's government. They are already contaminated by the shenanigans in their parties. They are desperately trying to move on hoping the mud won't stick. But try as they might the mud has stuck and with the proverbial shit hitting the fan it stinks!
So yes, Sir Keir with Labour leading in the polls (at least in England) must strive to be the alternative. Labour has said it will invest money in public services. Services were decimated by 13 years of Tory cuts. Labour must have a workable plan to get these services up and running.
Labour has also stated it must sell the message of renewables to the British people. Labour knows this will be a big ask of the British people. They are asking the British people to trust them. Not only to raise spending on public services but to make the UK energy efficient via renewables. And lower bills for those struggling to make ends meet.
About the Creator
I am a freelance writer currently writing for Blasting News and HubPages. I mainly write about politics. But have and will cover all subjects when the need arises.
Reader insights
Be the first to share your insights about this piece.
Add your insights