Why I Love Characters from 'Criminal Minds'
8 Fantastic Characters From CBS' Hit Show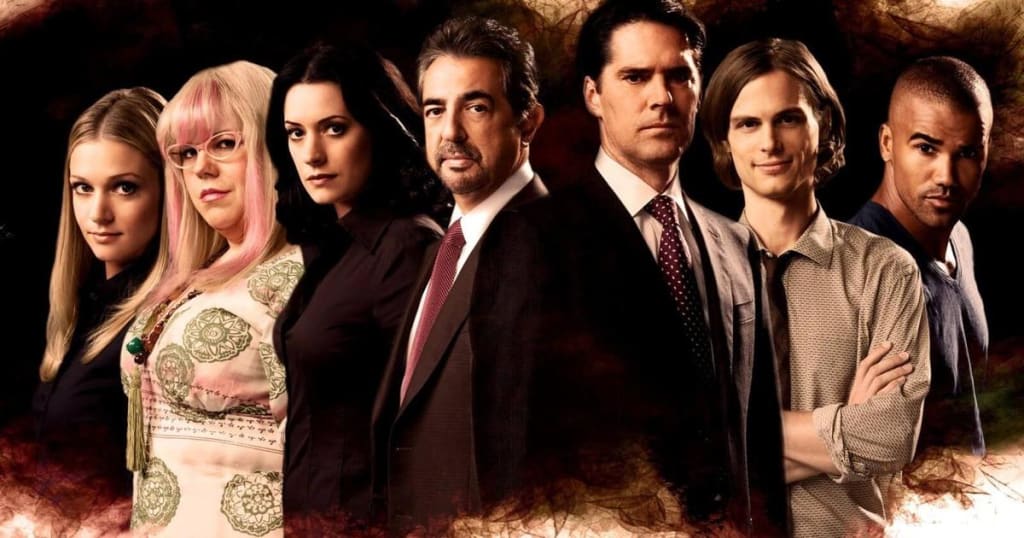 Criminal Minds is a show that's been around for a long time and I am super excited that it is. It's my favorite Crime Show. I love how character-oriented they are, and not just about the show's main cast. Every episode takes us into the minds of the villains and really shows us the things that they went through to make them the bad guys they are today. Today, I'm going over my favorite characters from Criminal Minds and why I love them so much.
1) Reid
Reid is almost like the baby of the family at first. I love his intelligence, even though most of the time, I don't understand it. He has a high IQ that often means he's one step ahead of everyone else. He can remember whatever he reads and he reads really fast. As a kid, he was bullied, which gives him extra points to give us feels for him. His mother is schizophrenic, which only gives us more feels. At first, when the show is in its first several seasons, he doesn't know how to handle being a hostage well. His arc takes him far—so much so that he toughens up and goes through so, so much, but in the end, it makes him a stronger person for it.
2) Morgan
Hottest guy in the show? Definitely! Morgan is more than just a hunk, though. The way he treats Penelope Garcia just melts any woman's heart who watches it. He's tough and brave and often times, the first in the line of danger to save someone. He's flirty and just the best example of how a girl wants a man to treat her. He goes through so much and has a tragic backstory, but he overcame it and it made him the man we know and love.
3) Matt
He's new to the team this season but he's a family man, and who doesn't love that, right? He cares for his wife and children and will do anything to protect them, even if that means going off the books a bit. He's a good profiler and is all about helping others, which earns him more points for us.
4) Prentiss
She's probably the character that's been through the most, or close to it. She's literally as tough as they come and she's resourceful. If she doesn't want to be found, she won't be. She loves the team because they're the only family she has and she will do whatever it takes to bring bad guys down and save innocent people from being killed. Which is why we love her.
5) Hotch
Ah, what a great leader. Hotch is always so stern and serious, so anytime we get to see him smile on screen, it brings a smile to our faces. He tried to make his marriage work and couldn't, but tried to be there for his cute, adorable son. Watching his son grow up meant the world, but all the while, Hotch was the rock to the team, the leader they needed and a great profiler, who's always willing to go the extra mile to see justice served.
6) Gideon
Before Hotch, there was Gideon. He seemed like the older, mentor type and was one of the two to start the BAU in the first place. The way he analyzed scenes and found the bad guys made us enjoy watching him work. His gut instincts made it more enjoyable to watch. He took each and every case seriously and never gave up on anyone.
7) Penelope Garcia
Ah, she's definitely the comedic relief this show needs. She holds the family together and let's be honest here, she's the one who kind of almost solves a lot of their cases. She's a computer geek and the light in all the darkness this team faces. She's hilarious and we all love her. How could we not?
8) JJ
JJ is another one of those tough female characters we love. She started off as a media liaison but learned how to be a profiler. She grew a lot as the show went on and had a family and children of her own and yet somehow manages to balance a family and working even better than Hotch did. She wants to help people and save them and that's why we love her.

Joanna White
Joanna White earned a BFA degree in Creative Writing for Entertainment at Full Sail University. Her book Hunter is on Amazon and the rest of the series is on a site called Wattpad. She loves God and being a nerd and her family is important.
See all posts by Joanna White →