What Has the Case of Cyntoia Brown Taught Us About the Judicial System?
On Monday, January 7, Cyntoia Brown was granted clemency for a case that sparked outrage across social media.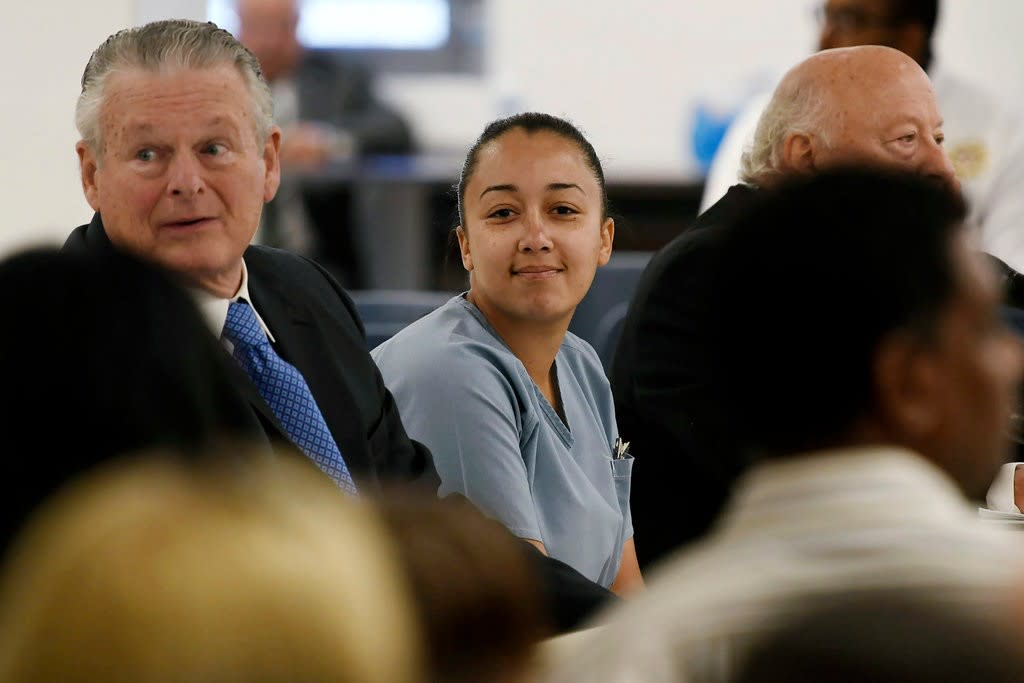 In case you weren't following the case of Cyntoia Brown, her story exposes the alarming reality that women, particularly black women, face at the hands of the judicial system. Her case sparked outrage across the world, and highlighted the significance of the #metoo and #blacklivesmatter movements, with people (including celebrities) using social media platforms to plea for her freedom.
Cyntoia Brown was only 16-years-old when she ran away from her adoptive family and moved into a motel with a pimp, who would sexually abuse her and traffic her for sex. According to court documents, she met the 43-year-old, Johnny Allen, who she would later kill in 2004, where he picked her up and drove her to his home under the agreement that they would engage in sexual activity for $150. Cyntoia Brown plead guilty to shooting Allen in the back of his head, when she believed he was reaching under his bed for a handgun to kill her.
She was wrongly given a life sentence, for what was an act from an underage child in a vulnerable situation. After spending a long 15 years behind bars, it was announced this week that Tennessee Governor ,Bill Haslam has granted Cyntoia, who is now 30-years-old, clemency. She will be released in August, and expected to serve 10 years on parole.
According to the New York Times, Governor Haslam said on Monday, Jan 7,
"Imposing a life sentence on a juvenile that would require her to serve at least 51 years before even being eligible for parole consideration is too harsh, especially in the light of the extraordinary steps Ms. Brown has taken to rebuild her life."
Whilst it is a victory that Cyntoia Brown has been granted clemency, it only highlights the harsh reality of the judicial system and how it treats victims towards crime. Law makers and activists highlighted the fact that Cyntoia Brown endured years of abuse, and was forced into sex trafficking when she was only a child. Yet despite this, she was described to be involved in "prostitution" by the media, which only suggests that she was a willing, complying adult in the matter. One who engages in sex work against their will is not a prostitute, but a victim of sexual exploitation. There is no such thing as a child prostitute or underaged sex worker, as the law states that children at the age of 16 cannot give consent. The definition of sex trafficking is often misunderstood, because people assume the act has to involve crossing borders to transport victims from one place to another. Cyntoia Brown was tried as an adult for first-degree murder and aggravated robbery, and wouldn't have been eligible for parole until 2055.
This case reflects the desperate need for criminal justice reform, particularly in the case of juvenile offenders. We preach about how prisons should be about reform and rehabilitation, yet never do what is required in order to try rehabilitating people. Cyntoia Brown spent 15 of her adolescent years behind bars, when she was the traumatised victim. She needed counseling and rehabilitation, not a life sentence. This raises the gun violence debate, in which pro gun people argue that everyone should have the right to defend themselves. However, this case provides clear evidence towards the consequences of defending yourself—particularly when you're a young person of colour.
Many may run to the defense of Allen who was shot in the back of his head, claiming that what took place wasn't in fact self defense, but I struggle to sympathise with a man who willingly engages in the sex trafficking of a minor. Both Cyntoia Brown and Allen had handguns on them, but with Cyntoia being a 16-year-old trafficking victim, she was in a vulnerable situation and understandably had her defenses up around him. Nobody who solicits sex from a minor is an innocent man.