"Welcome to Chippendales": Who was Dorothy Stratten?
Uncovering the dark history behind the new Hulu show starring Kumail Nanjiani and Nicola Peltz Beckham, and how Penthouse helped bring the truth to light.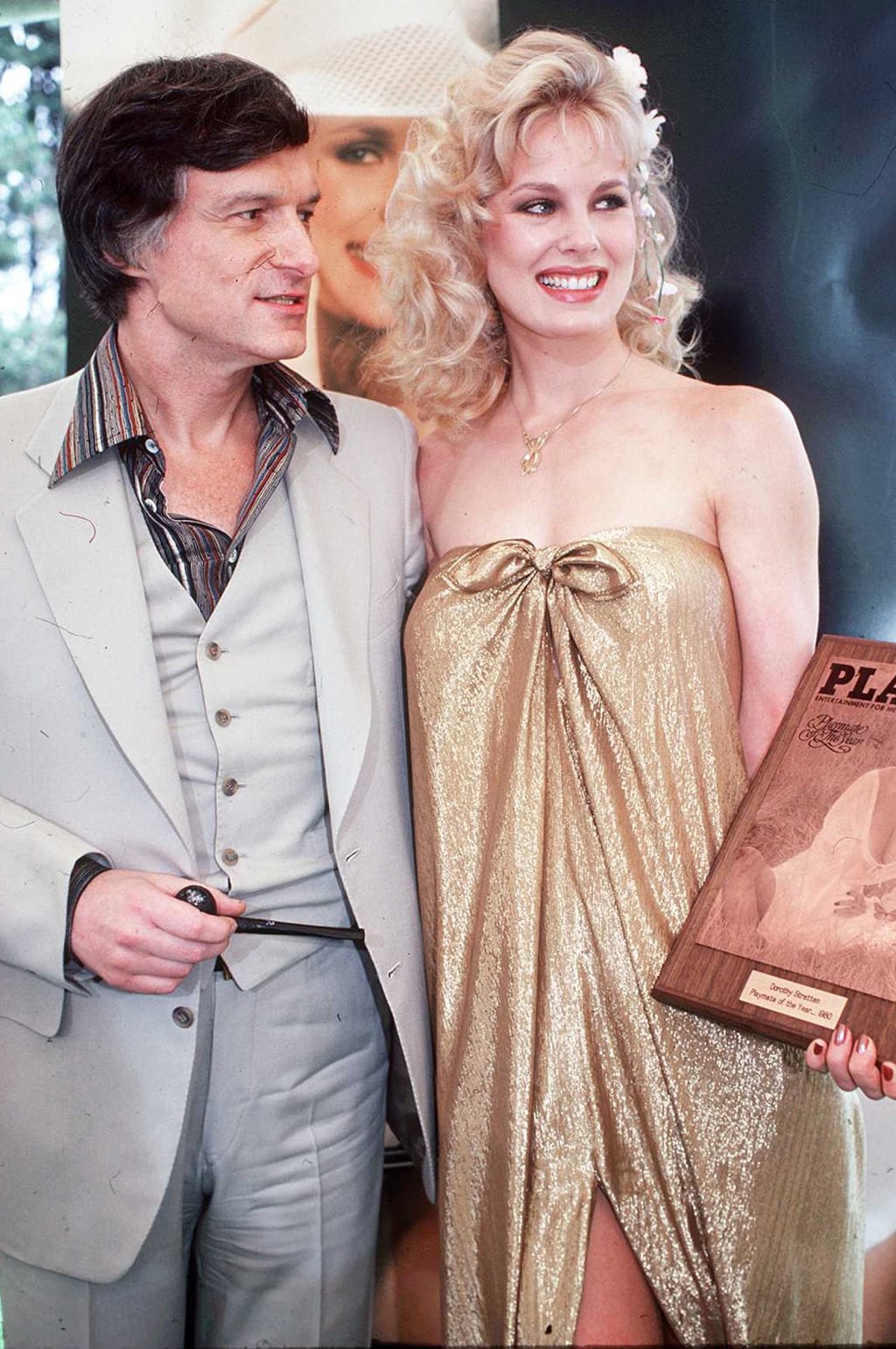 Dorothy Stratten and Hugh Hefner, 1980. Credits: Julian Wasser/Online USA Inc./Getty.
The latest prestige show to tell popular culture history, "Welcome to Chippendales" sees Robert Siegel, the writer behind "Pam & Tommy," reveal another tale of sex and crime that informs culture to this day. The show stars Kumail Nanjiani as Somen "Steve" Banerjee, who founded Chippendales in 1979. Much more salacious than how Bob Guccione built the Penthouse empire, both the show and the true story behind it features the "Chippendale murders," when in the late 1980s and early 1990s Banerjee directed one murder and two attempted murders of former business associates he felt wronged him, namely Nick De Noia (portrayed by Murray Bartlett), Michael Fullington, and two ex-dancers.
The trailer hints at yet another tragic event that surrounded the orbit of Chippendales, Playboy, and Penthouse, the murder of Playboy Playmate Dorothy Stratten (Nicola Peltz Beckham) by her estranged husband, Paul Snider (Dan Stevens), another of Banerjee's founding partners in the Chippendales business.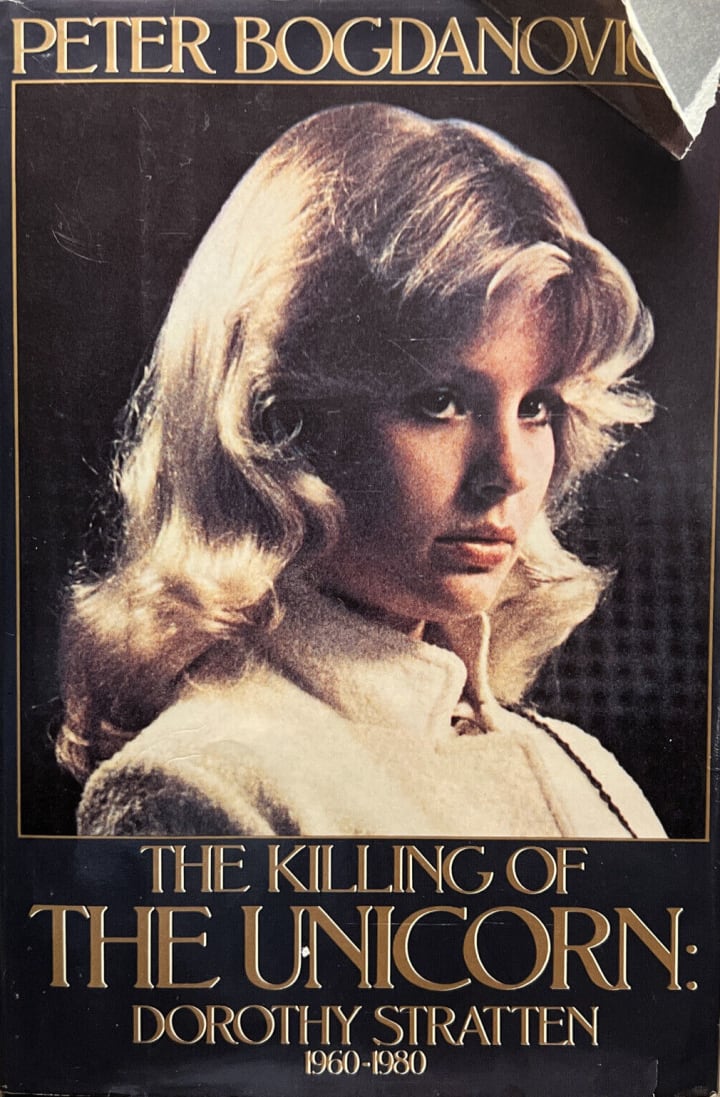 Stratten was just 20 years old when she was killed. At the time her star was on a sharp rise following her centerfolds as Playboy Playmate of the Month in August 1979 and Playmate of the Year for 1980, as well as her roles in films "Autumn Born" (1979) and "Galaxina" (1980). Just before her death Stratten was filming "They All Laughed" (1981) with director Peter Bogdanovich, with whom she began an affair. Over the course of 1980 Stratten's estranged husband Paul Snider grew increasingly erratic, hiring a private investigator to follow Stratten and going to Bogdanovich's Los Angeles home with a gun multiple times. Snider killed Stratten and then himself on August 11, 1980. Bogdanovich channeled his grief by writing, rewriting, and finally publishing The Killing of the Unicorn: Dorothy Stratten 1960-1980 in 1984, where he highly criticized Hugh Hefner and how Playboy playmates were mistreated and left unprotected by the rabid fanbase the magazine fomented. Bob Fosse's "Star 80" (1983) and the Red Hot Chili Peppers' "Cailifornication" further memorialized Stratten as a tragic figure in our cultural history.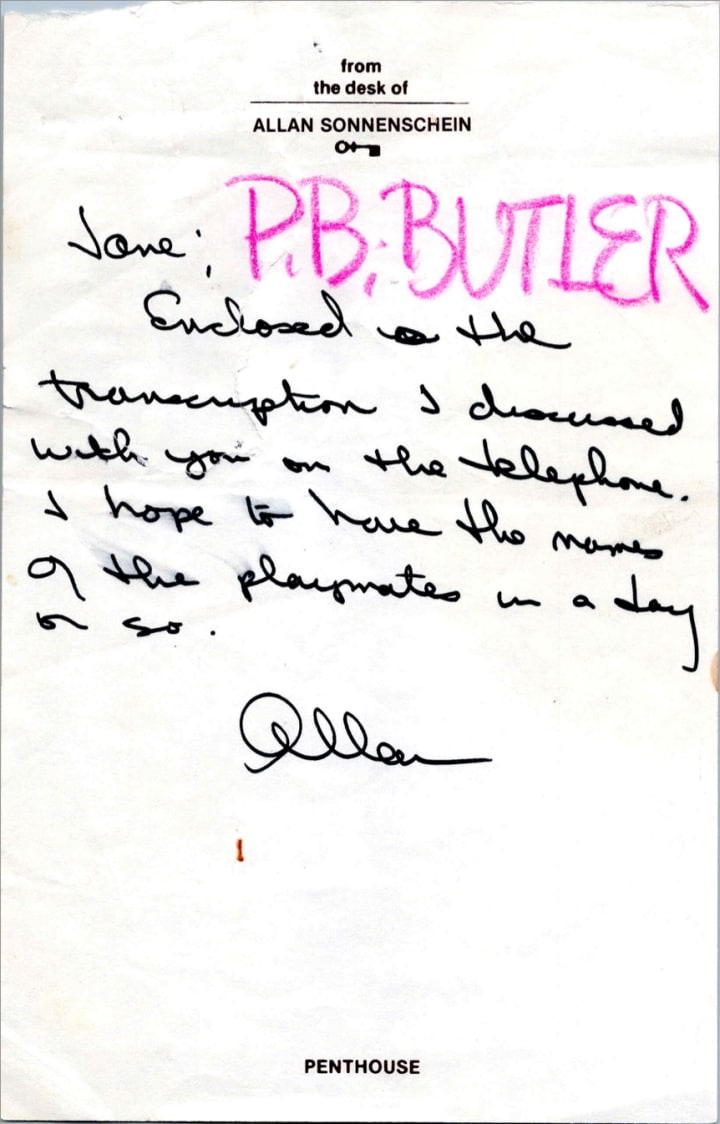 Without the OG Collection we might not know Hugh Hefner's side of the story. Thanks to a 1985 interview with John Lapp, a former Playboy Mansion butler, Hefner's emotions about the tragic events are revealed. Lapp shared that Bogdanovich's Killing of the Unicorn consumed Hefner when it was released. As Hefner's butler, Lapp would arrive to Hefner's room each morning to find piles of handwritten rebuttals to every statement in the book, to be sent to his lawyers fighting against the inflammatory claims by Bogdanovich about how Hefner and Playboy might have played in to Stratten's demise.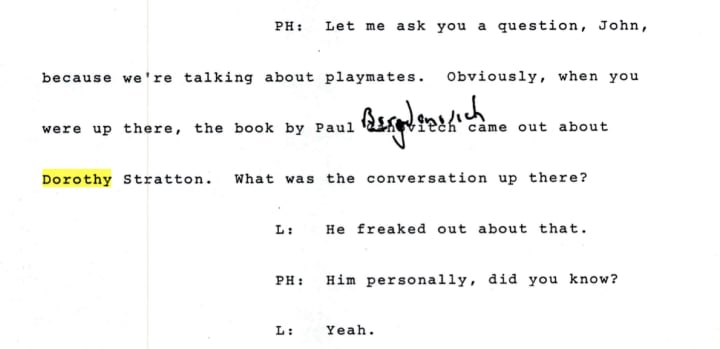 Lapp also divulged that unlike other sensitive conduct in the mansion, everything from affairs to drugs and back, Stratten was a name that was not discussed. By the time Lapp began working in the mansion in 1981, Stratten was either forgotten or, more probably, such a sensitive topic that her story was not told. Elsewhere in the expose Lapp makes clear that models and house staff alike walked on eggshells around Hefner, afraid to say anything that would spark his temper. Stratten was apparently high on this list of banned subjects.
Dorothy Stratten's murder is one of the darker portions of Lapp's expose, just as it is one of the more devastating stories within the legacy of Playboy. To end on a lighter note, and tie it back to "Welcome to Chippendales," I'll leave you instead with the highly entertaining fact that according to Lapp Chippendale dancers were recruited by Hefner's girlfriends to come to the mansion and join the group for a night that went far beyond what Hulu will show.
About the Creator
Exploring the most significant and hidden stories of the 20th century through iconic magazines and the titan of publishing behind them.
Check out our AI OG sandbox - https://vocal.media/authors/og-ai
Reader insights
Nice work
Very well written. Keep up the good work!
Top insights
Eye opening

Niche topic & fresh perspectives

Excellent storytelling

Original narrative & well developed characters

Expert insights and opinions

Arguments were carefully researched and presented
Add your insights