The Ughill Murders, Sheffield, England.
In 1986, the beautiful country hamlet of Ughill near Bradfield saw two brutal murders.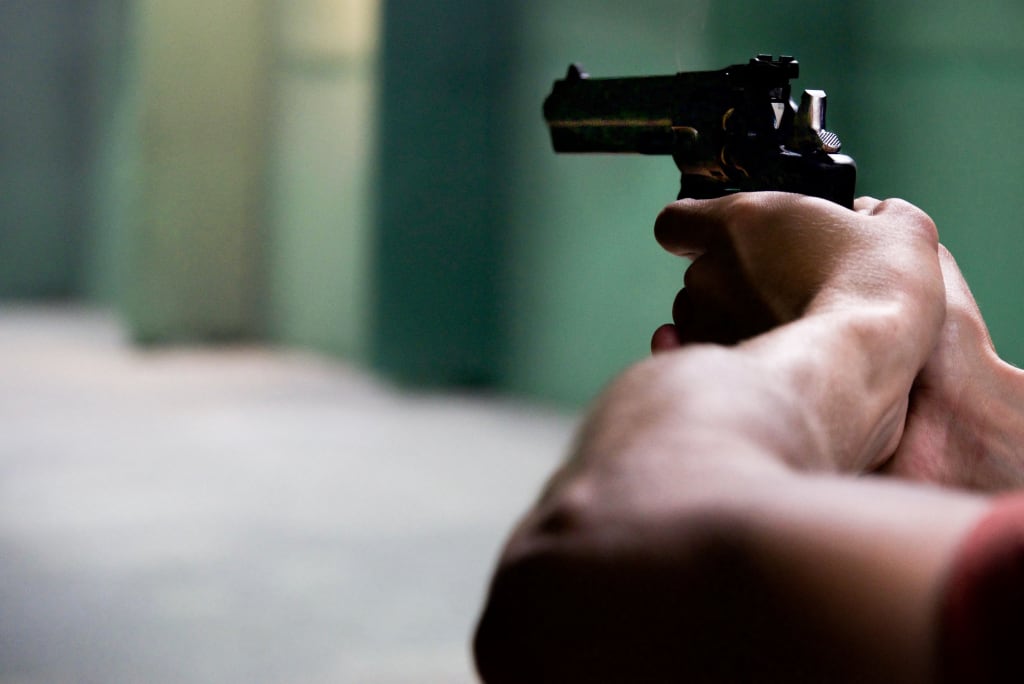 Photo by Skitterphoto from Pexels
I was initially aware of this story as a kid from my parents. I grew up not too far away from Ughill, and I remember my dad would always comment "that's where that man killed the babysitter". That was not what happened, but the local gossips always had a theory about the events that occurred September 21, 1986.
During the 1980s, a seemingly successful solicitor called Ian Wood and his French lover, Danielle Lloyd (née Ledez) rented an 18-bedroom mansion in the English countryside called Ughill Hall. Ughill is located on the outskirts of Sheffield, close to the Peak District National Park. It is a small, rural, and very quiet farming community with only a handful of houses. Mr Wood appeared on the outside to be a staple of success. He was 37 years of age, privately educated, had established a successful legal practice in Sheffield. He was secretary of the Sheffield branch of the Law Society and clerk of the local tax commission. Mr Wood was quite the playboy, regularly entertaining guests and hosting parties at his country home, and would regularly buy lavish jewellery for Ms Ledez.
Wood had left his wife Margaret and his three children for Ms Ledez, who already had two children of her own that also lived with the couple in the hall. Danielle Ledez was born in Amiens, France. However, there is not much more information known about her, other than she was working as a French teacher. In 1986, The Times reported that South Yorkshire police denied that a photograph of Ms Ledez had appeared in a 'contact' magazine of a national newspaper scantily-clad. But I could not find any further evidence of this.
At approximately midnight of September 21st in 1986, Mr Wood entered the playroom at Ughill Hall and shot Danielle in the head, who was currently 10 weeks pregnant with his child. He then shot both of Danielle's children. He first shot 3-year-old Stephanie, twice in the head after playing a game of hide-and-seek with her, and then went to find Danielle's son, Christopher.
The Times reported that when the bodies were discovered, Christopher was laid next to Stephanie in the playroom. However, another source stated that Wood took Christopher into the bathroom. Unless he moved the body into the playroom afterwards. The police reports stated that he shot the boy twice and could still hear him groaning, so then hit him with a large ruler on the back of the head. Stephen laid there for 21 hours before police found him. Miraculously, Stephen survived, he was taken to the Royal Hallamshire Hospital where he was in intensive care.
After the murders, Wood disappeared. I read from one source that he went to the pub after the murders (there is no mention of which one). He then caught a ferry from Dover to France, where he visited Amiens, near to where Danielle was born. Wood joined a group tour of Amiens Cathedral where he broke away from the tour party, climbed over a parapet and clung onto the outside of the building. From 200 feet from the ground, Wood proclaimed that he was going to jump. He was up there for 6 hours before police and a priest talked him down and was extradited back to England.
At his trial in 1987, Wood alleged that he and Danielle had a suicide pact. The Sheffield Star recently did a report on the murders titled, "Do you remember the shocking murders at Sheffield's Ughill Hall in 1986?". The report states that "under the terms of the pact, Wood had agreed to visit a French church and light candles for Danielle and her children; send a detailed explanation of the deaths to the press; kill Colin Lloyd, Danielle's husband; ensure Ledez and her children were buried in a French village cemetery, and visit their graves and lay flowers before taking his own life."
During the trial, it was reported that Wood's gun collection had been confiscated twice. Once due to an administration error with his licence, and then in 1985, when his doctor had raised concerns with his mental health and use of alcohol, which Wood had been prescribed antidepressants for. Wood's father, who was the director of a Sheffield steel company, had committed suicide two years prior, with the same .38 Enfield revolver that Wood committed his murders with.
During the police investigations, it was uncovered that Wood was also having an affair with an attractive Civil Servant and that he had misappropriated £180,000 from his clients and his parents. The jury at Sheffield Crown Court rejected Wood's story about a suicide pact. He was sentenced to life in prison for the two murders of Danielle and Stephanie, 12 years for the attempted murder of Stephen. He also received 3 years for the theft of money from his clients. Wood was struck off the Law Society register, whose compensation fund paid out over £240,000 in compensation to Wood's clients.
An appeal was also rejected two years later.