The Trial Of Adolf Eichmann And How A Young Girl Helped Capture Him.
An Israeli court sentenced the former Nazi officer to death on 15 December 1961 for crimes against humanity, crimes against the Jewish people, and war crimes.
Adolf Eichmann stands trial after capture
In the final days of the war, American soldiers captured Eichmann in Austria. However, when he surrendered, he gave the soldiers fake documents bearing a fictitious name: "Otto Eckmann."
Although the soldiers eventually discovered his true identity, they were unaware of the extent of his involvement in the building of Death Camps. They imprisoned him in a poorly guarded prisoner of war camp and kept a loose eye on him.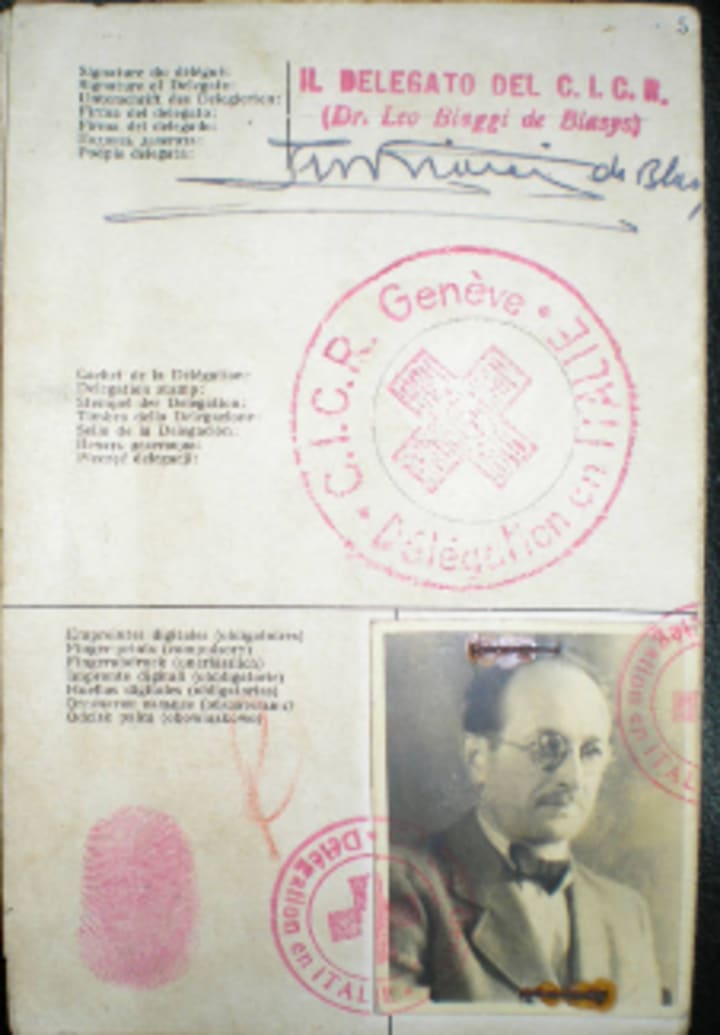 There, Eichmann stole a knife and erased the SS tattoo from his arm. Then he escaped in the night.
For the next four years, he traveled throughout Europe posing as a businessman named "Otto Henniger." He kept his head low and take the time to read newspaper articles on the Nuremberg Trials at night. He undoubtedly saw his name written repeatedly.
The Nuremberg trials were held by the Allies against representatives of the defeated Nazi Germany, for plotting and carrying out invasions of other countries, and other crimes, in World War II. The Nuremberg trials were a series of 13 trials carried out in Nuremberg, Germany, between 1945 and 1949.
When it appeared Europe was no longer safe for him, he fled in 1950. It took nearly ten years for anyone to find him.
The Capture Of Eichmann
Despite the number of Nazi hunters on Eichmann's trail, it was a Jewish teenager called Sylvia Hermann who helped in his capture.
Hermann was the daughter of a Jewish man and an Argentinian woman who resided in Argentina. She'd caught the eye a German immigrant who called himself Nicholas Klement. Nicholas boasted that his real name was Klaus Eichmann in a foolish attempt to impress his new beau. He informed her that his father was a Nazi. And not just any Nazi; he was a major player.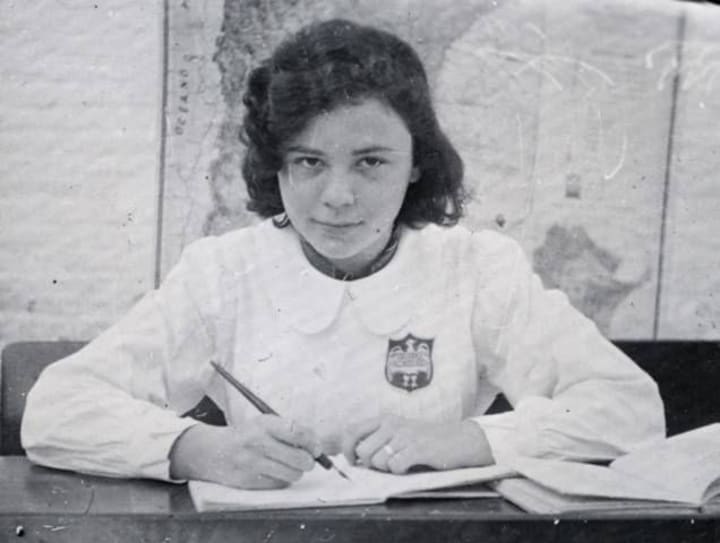 He must have been unaware that the girl he was attempting to woo was Jewish. Undoubtedly, he was unaware that her father had served two years in Dachau Concentration Camp.
Hermann planned to verify Eichmann's identity in secret while he was living under the identity Ricardo Klement. She found his home in Buenos Aires without difficulty and talked with his son she met at the gate. Sylvia jotted down what she had discovered about "Klement" and reported it to Israeli Intelligence as soon as she returned home.
A team of Israeli Intelligence or Mossad spies quickly arrived in Argentina. They observed Eichmann's every move. They observed his routines, took images, and compared the results to photographs of their target. They would not act unless they were certain they had the appropriate individual.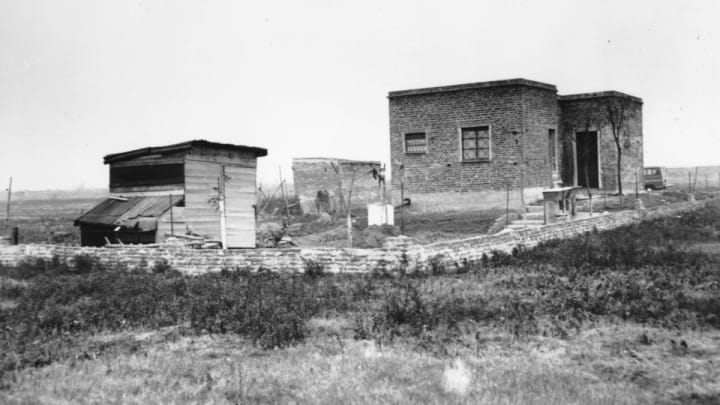 Adolf Eichmann exposed himself as he returned home from work carrying a bouquet of roses. This occurred on March 21, 1960. The operatives who saw him were aware that Adolf Eichmann was celebrating his wedding anniversary.
The Operation Finalev
This is the 1960 Israeli commando operation to capture and transport former SS officer Adolf Eichmann to Jerusalem for a 1961 trial on allegations of crimes against humanity.
The Mossad intended to capture Adolf Eichmann shortly after he exited his bus after work. In his daily routine, he would occasionally traverse a desolate field. This would be the Mossad's opportunity to ambush him. They named their scheme of capture "Operation Finale."
When the bus arrived, though, and Eichmann did not get off, a glimmer of concern emerged. When two additional buses passed by with no sign of Eichmann, the apprehension gave way to panic. They were certain that he had evaded capture and that Operation Finale had failed.
Israeli Intelligence was preparing to leave when another bus arrived, and an elderly German man with enormous ears stepped off. They could breathe again.
They grabbed him, and took him to a secure location where he was bound to a bed frame, and questioned him for nine days. Then, once they were certain they had the right man, they sedated him, disguised him as a flight attendant, and transported him to Israel to face justice.
The Trial And Execution Of Adolf Eichmann
He insisted he was innocent because he had followed orders.
The court presented evidence that Adolf Eichmann had cataloged the locations of all Jews, planned for their transfer to death camps, and orchestrated death marches.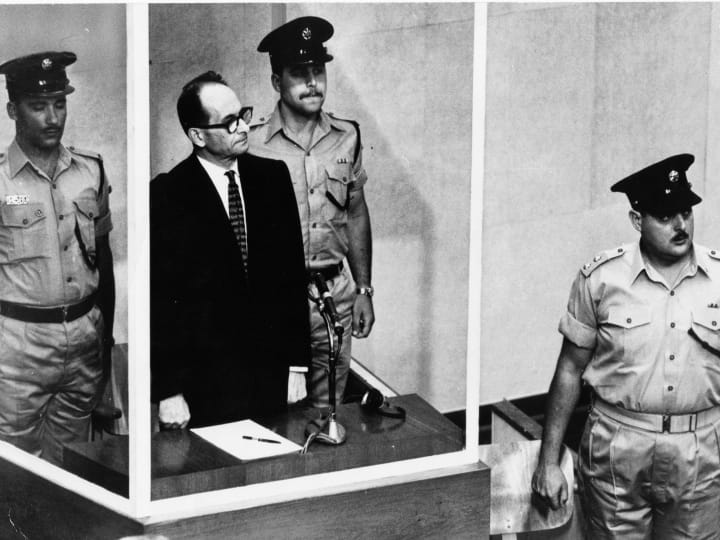 There was evidence that Adolf Eichmann personally supervised the mass executions.
Therefore, his claims lacked credibility. On June 1, 1962, he was sent to the gallows for execution. He was hung before a small crowd, which included some of the men who had caught him.
In his autobiography, Eichmann declared,"I will not humble myself or repent in any way,". "To sum it all up, I must say that I regret nothing."
About the Creator
The goal is to give you daily stories that will have you hooked. This is majorly an extension of the Quora space; Rare Stories.
Subscribe, like, comment and remain blessed.
....xoxo
Reader insights
Nice work
Very well written. Keep up the good work!
Top insights
Easy to read and follow

Well-structured & engaging content

On-point and relevant

Writing reflected the title & theme
Add your insights