The Tragic Tale of Deja Jenkins: Unveiling the Dark Side of a Deceptive Relationship
Part 1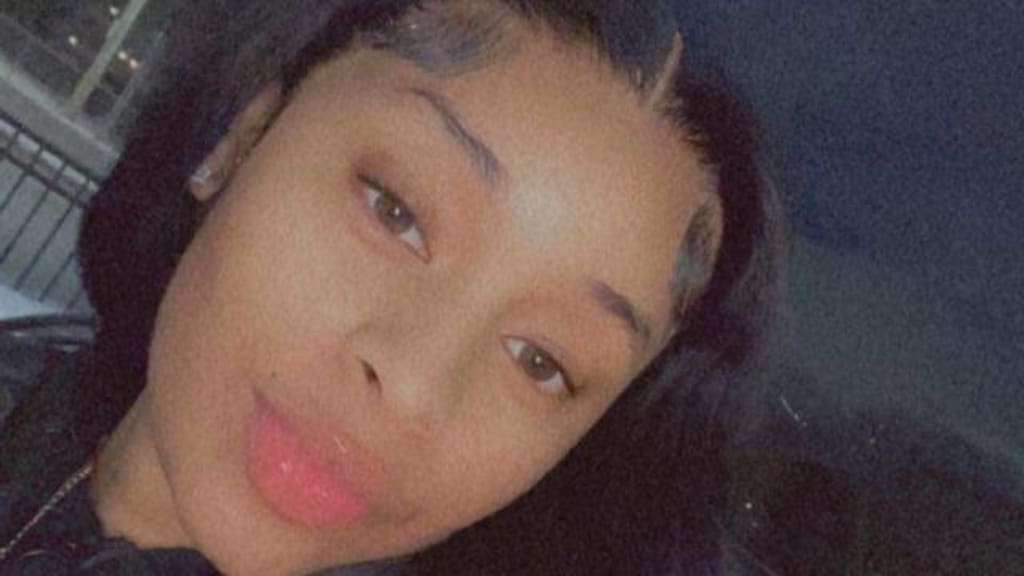 Dejah Jenkins
In the age of social media, we often perceive the lives of others through carefully curated glimpses into their happiness. However, reality can be far more complex and sometimes devastating. Such was the case for Dejah Jenkins, a young mother whose life took a horrific turn. This article delves into the harrowing story of Deja's life, her tumultuous relationship, and the unimaginable tragedy that befell her.
Dejah Jenkins, a vibrant 22-year-old woman from Boston, appeared to be living a joyous life. Her social media presence portrayed her as a happy-go-lucky individual, always wearing a smile and radiating positivity. She was a dedicated college student, a loving daughter, and an active participant in the dating scene. One person who frequently appeared in her posts was Leonard Robinson, aka "Pole Body D Rose," a budding Boston rapper. Though their relationship seemed passionate and loving on the surface, it had its share of ups and downs, as evidenced by their on-again, off-again status.
Dejah's life took a significant turn when she announced her pregnancy. The news brought excitement to her family and friends, who hoped it would strengthen her bond with Leonard. However, as her pregnancy progressed, Leonard grew increasingly distant and expressed doubts about the baby's paternity. This public airing of grievances on social media added tension and cast a shadow over what should have been a time of celebration.
On the morning of November 25th, Dejah made her way back to Lowell, accompanied by her precious daughter, to visit Leonard's place. However, the plan was for Deja to return to her family in Boston later that evening to join them in the eagerly anticipated Thanksgiving dinner. Deja's excitement was palpable, as this would be her daughter's inaugural Thanksgiving celebration, marking a special milestone in their lives.
However, the night had passed without any news or updates. Latoya's worry and anxiety grew with each passing minute as she desperately tried to make sense of the situation.
Hours turned into a sleepless night for Latoya and the rest of Deja's family. They needed help comprehending why Deja had not returned or responded to their calls and messages. The absence of her usual prompt replies was deeply unsettling, especially considering the significance of the evening – her daughter's first Thanksgiving celebration.
In a desperate attempt to locate Deja, the family utilized the Find My iPhone feature. To their dismay, the tracking showed that Deja's location was still at Leonard's place in Lowell. With mounting concern and a mother's intuition driving her, Latoya decided to take matters into her own hands.
Jumping into her car, Latoya made the anxiety-filled journey to Leonard's home. As she arrived, a sinking feeling enveloped her. The house stood in darkness, its doors locked, and no signs of life within. It seemed as if Leonard and Deja had vanished without a trace.
Desperate for answers, Latoya reached out to the neighbors residing across the road from Leonard's house. In her conversation with them, she learned that they had witnessed Deja entering the house earlier in the day, accompanied by her baby daughter and a bag of diapers. However, there had been no sign of her leaving since.
Latoya's vigil outside the house began, with each passing moment only adding to her anxiety. She clung to her phone, hoping for any indication that Deja's location had changed, but it remained silent. It was a night fraught with uncertainty, filled with thoughts of what could be happening inside that locked house.
As the night wore on, Latoya's worry transformed into a relentless determination. She refused to give up on finding her daughter and ensuring her grandchild's safety. With each passing minute, she hoped for a breakthrough, the doors to open, or any sign of movement inside the house.
But the night faded away, and the dawn of a new day brought no relief. Latoya's heart sank as she realized that her worst fears might have come true. It was at this moment, overwhelmed by grief and uncertainty, that Latoya made the difficult decision to contact the authorities.
The search for Deja Jenkins had escalated from a worried family affair to a police investigation. The tragic events that unfolded on that Thanksgiving Day would forever change the lives of those involved, leaving a community shattered and mourning the loss of a vibrant young woman and the innocence of a baby daughter.
Reader insights
Be the first to share your insights about this piece.
Add your insights