The Toy Box Killer
Is David Parker Ray a serial killer?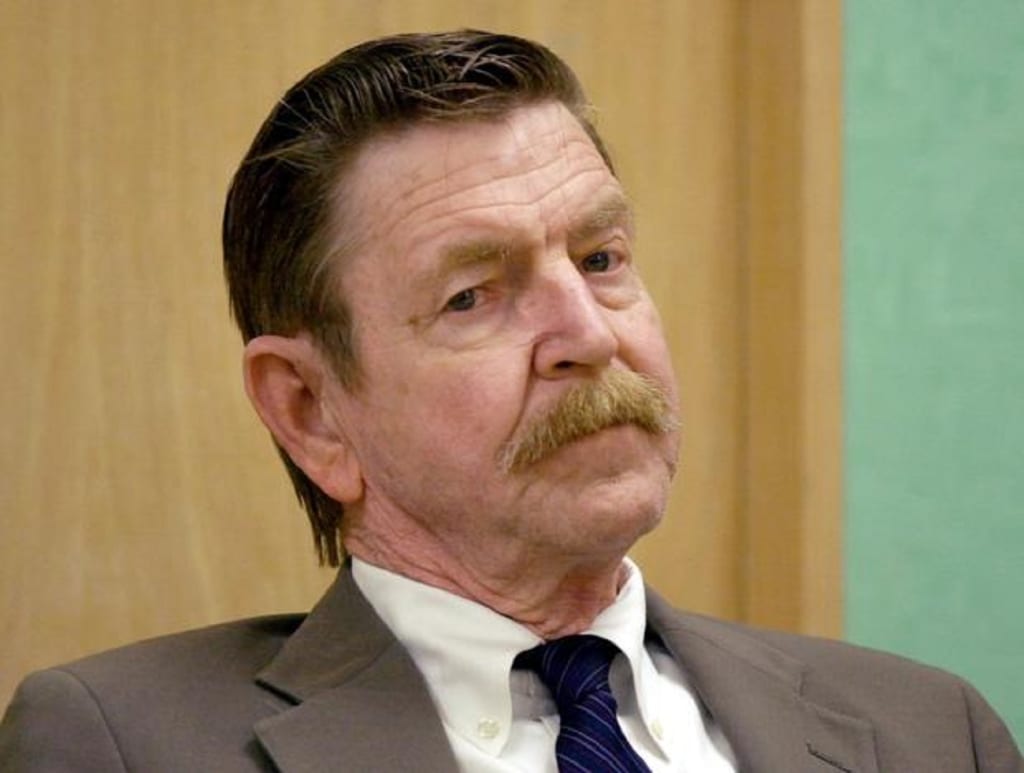 Although David Parker Ray appeared to be a normal guy who worked in maintenance for the New Mexico Parks Department, he was convicted of kidnapping and torture in 2001. He was accused by his accomplices of killing many people and police suspect him for up to 60 murders in New Mexico and Arizona. No bodies were ever found and he was not convicted of a single murder before his death in 2002.
Is he a serial killer? How does a man kidnap, torture and murder up to 60 people with not one body surfacing? It is said that his accomplices dumped the bodies in abandoned mines near Caballo Lake but nothing was ever found. Nonetheless, this is the story of David Parker Ray, The Toy Box Killer.
David and his sister Peggy lived with their grandfather near Mountainair, New Mexico. Their father was an alcoholic who occasionally visited bearing gifts of magazines containing sadomasochistic pornography. He was physically abusive to the children but mostly he was absent from their lives. David was a shy teenager making him an easy target for bullies in high school. Most of his time was spent doing drugs and drinking. Soon after his graduation, he began working as an auto mechanic. He joined the Army where he also worked as a mechanic and was granted an honorable discharge. He married and divorced four times and had two children. His daughter, Glenda Jean "Jesse" Ray, would be named as an accomplice in his crimes. David reportedly confessed to a fiance that in his early teen years, he had tied a woman, his first victim, to a tree, tortured, and murdered her.
At some point, David converted a truck trailer into a soundproof torture chamber that he referred to as "The Toy Box." The trailer contained an array of torture devices including pulleys, clamps, surgical blades, whips, straps, chains and saws. There were syringes, numerous sex toys, torture implements, and detailed diagrams that showed techniques for inflicting pain and torture methods. There was also an electrical generator that he had crafted himself for use in the torture chamber. He used a gynecologist-type table to strap his victims down with a mirror mounted on the ceiling above. There are many accounts that he wanted his victims to see what he was doing to them. There were wooden contraptions that were used to immobilize his victims while his friends and sometimes his dogs were there to rape them. There were also audio tapes that contained recordings of David explaining exactly what he planned to do to the women, including his plans to drug and brainwash his victims. It is speculated that the trailer and its contents were worth more than $100,000.
On March 22, 1999, David approached 22-year-old Cynthia Vigil in a parking lot in Albuquerque, passed himself off as an undercover police officer, and arrested Cynthia for solicitation of sex. He handcuffed her, put her in his car and drove her to the trailer in Elephant Butte. Cynthia was able to escape three days later by unlocking herself with keys that were accidentally left nearby by David's accomplice, Cindy Hendy. After struggling with Cindy, Cynthia was able to escape after stabbing Cindy in the neck with an icepick. Cynthia ran to a nearby home dressed in only a slave collar and chains. The homeowner called police and Cynthia led them to The Toy Box where David was arrested.
After his arrest, Angelica Montano came forward as another victim. Her story was similar to that of Cynthia and though she had reported the incident to police, there was never any follow-up in the case. Other women also came forward and implicated the manager of a local lounge, members of law enforcement, and numerous other individuals as accomplices in the crimes. Kelli Garrett was another victim that was found alive in Colorado after being spotted in a video from 1996 found in David's belongings. Kelli explained that she had been playing pool with friends, one of which was David's Daughter, Jesse, when she began to feel strange. She had been drugged using the beer she was drinking and was able to get to the parking lot where David knocked her unconscious and took her to the trailer. She was tortured and drugged for two days, her throat was slashed, and she was dumped on the side of the road. She claimed that after she was treated for her wounds, neither the police nor her husband believed her story. David's friend, Dennis Yancy, was also uncovered as an accomplice during this time. Dennis admitted that he strangled Marie Parker, his former girlfriend, after David had captured and tortured her.
The Cynthia Vigil trial ended in a mistrial and a conviction in the retrial on all 12 counts. Angelica Montano died before her trial and it never took place. A plea bargain was entered and David agreed to be sentenced to 224 years in prison for the abduction and torture of the three women. Glenda, David's daughter, was sentenced to five years on probation after two and a half years in prison. Dennis Yancy was convicted of the murder of Marie Parker. He served 11 years and violated his probation only three months after his release. Yancy is now set to be released in 2021 after serving the remainder of the original sentence. Cindy Hendy, who testified against David, was sentenced to 36 years and was scheduled to receive parole in 2017.
In 2002, David was transported to Hobbs, New Mexico for police questioning but died of a heart attack at the age of 63 before the interrogation began.
About the Creator
Kathy Craig is a freelance writer of more than two decades in both print and digital media, specializing in health and science writing. She is currently writing a book about recent medical breakthroughs.
Reader insights
Be the first to share your insights about this piece.
Add your insights