The Shocking Colts Neck Mansion Murders
$90K Theft Preceded Colts Neck Mansion Murders
This is the story of a family business, well more than one in famous Asbury Park and the story of two houses about 20 minutes apart and what happened over the course of 10 hours. This story is really straight out of the Sopranos. It's still going on to this day. It's one of those but there is more than enough to dig into.
Colt's Neck
Back in 2018, it had a house located at 15 Willowbrook Road. When I say house, I mean big mansion. Today you can purchase the 10 acres it stood on for one million dollars. Three years ago it was owned by the Caneiros. On the 20th of November, 2018 at 12:30 p.m., a 911 call was made to the Monmouth 911 emergency services. Firefighters raced over and on the lawn in front of the home, they found a body. The mansion was engulfed in flames. The fire would take hours to be put out and the house was completely destroyed. Inside the house were three more bodies, eventually identified as the deceased Keith Caneiro, his wife Jennifer, and their two kids Jesse and Sophia.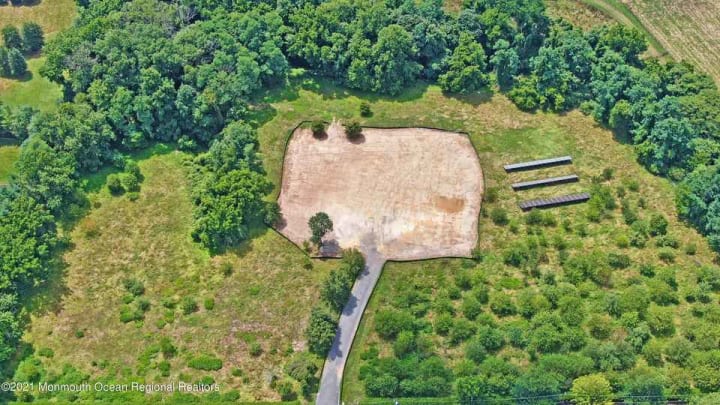 Nothing here was natural, but I guess I didn't really need to say that. Things like this don't just happen in cozy Colts Neck. Though what was even more bizarre than the fact that this happened, was what happened seven hours earlier 20 minutes away.
At 27 Tilton Drive, Ocean Township, located there was also a lovely house not quite as affluent as Colt's Neck, but very nice all the same. At that house lived another Caneiro, Keith's older brother Paul. At about 5 a.m., on the 20th of November 2018, a 911 call was also made from there saying their house was on fire. The Caneiros had some bad luck that day. Paul's fire was a lot less scary, trading a bloody body on the lawn for a dead turtle.
Who are the Canerios
The Caneiros were born and raised in Brooklyn, Paul Caneiro the oldest, Keith one year younger, and a third brother Corey seven years young than Paul. Paul and Keith were extremely close growing up in Brooklyn and later Staten Island. They would always look out for each other. They would both end up marrying women from Staten Island. Keith would be Paul's best man and eventually both would end up living only 20 minutes apart from each other and be co-owners of a tech company Square 1 and a pest control company: Ecostar Pest Management. Both operated out of the same building in Asbury Park.
Keith was probably the more successful one and the more driven one, out of the two. In high school, he worked as a janitor at a computer store and from there he would be around computers his entire life. He started a tech consulting company in the 90s, which would later become Square One. It would even be written about in the Asbury Park Press, when he went by Keith Martin, that was his middle name. Keith's first hire, his older brother Paul. The company they ran together was very successful.
They eventually decided to purchase a pest control business. You know they gotta diversify. Hey we use a mouse, why not kill them. So Paul took over that, while Keith stayed in tech. The brothers were doomed. All three of them lived in Jersey. They seemed to be a success story. Things however changed in 2012. Paul kind of always had been overshadowed a bit by his younger, more ambitious, more successful brother. Keith had started multiple companies, had a real estate license, just received a Masters from Columbia University. Paul, he was doing fine. He was seriously injured in a car accident and would end up in constant pain, needing a shitload of surgeries and he would have a limp and constant back pain for the rest of his life.
It was bad and things wouldn't ever be the same again. Paul would be very frustrated due to this, seemed to cause contention at home. He would move out of the ocean township home he shared with his wife and two daughters for a time. When I say recently, it was 2018, when he moved back in with them. But they didn't share beds. Keith had also had recently talked about maybe ending their business partnership.
Now employees at both companies would say they were doing well. It's not like either one was going down the toilet. But Keith seemed like he wanted to end things and move on and do something else. Keith was hoping to end up working at one of the bigger tech companies. Then come November 2018, it seemed like someone wanted to end them both.
Keith was found dead in front of his house
When firefighters arrived on the 20th of November to Keith's house in Colt's Neck, he was found on the lawn. He had been shot once in the lower back and four times in the head. Multiple shell casings were found beside him, stamped with GFL 10 9x19. The firefighters entered the home and found Jesse on the floor of the kitchen. He had been stabbed, Sophia the youngest was found on the landing, she too was stabbed. What's really horrific, was, when the autopsies were done, a contributing cause of death for them both was smoke inhalation, so they were alive when they were stabbed. Jennifer was found on the stairs leading to the basement. She had been shot in the head and stabbed multiple times.
And something interesting as the investigation began. About nine hours before they arrived and before the fire was reported at 3 a.m., someone had called 911. This person lived three and a half miles from Keith's home, and they called because they had heard five gunshots. Keith had been shot five times. This was at approximately 3:33 am. The police arrived at that very cold early morning, but they couldn't find the source of the gunshots. This person who reported the shots, wasn't the only one, another neighbor said they heard them too, four to five shots, specifically at 3:10 a.m.
So, whatever happened to Keith Canaro and his family, it looked like someone shot him to death, directly right outside his house at about 3am, then went inside shot his wife, and stabbed his two kids. Then the fire was started, and it wouldn't be reported for another nine hours by which time, the whole house was consumed. So what's weird, is that two hours after we can assume Keith and his family were murdered at 3am, two hours after that at 5am, 20 minutes away Paul's house was set on fire with him and his wife and his two kids inside. Then they were contacted by the youngest Caneiro brother, Corey Caneiro. Well, actually they were contacted by Corey's wife. They had heard about the fires and called the police, and told them they were moving and taking their kids to Pennsylvania. You know your two brothers' houses were set on fire, might not be a good idea. They went to the grandparents in Pennsylvania.
Corey kind of broke the investigation wide open
Corey would speak to the police and he told them something interesting. The day before the fires, at about 7pm, Keith forwarded an email to his younger brother Corey. It seemed like he just wanted to keep his younger brother in the loop. The email he forwarded to Corey was one he sent to two of his business associates. In it Keith wrote that he would not be paying another penny to Paul Caneiro's wife until funds that were missing from the businesses were accounted for. Keith also wrote that he wanted to sell the businesses. He was getting frustrated with Paul and the amount of company money, Paul was spending.
Keith and Paul co-owned Square One. Keith was the majority and Paul was the minority owner. But the pest control company, they owned 50/50. When Paul was in that car accident, he was kind of screwed. So what they did with Paul's salary, was pay it to Paul's wife. Therefore Paul could collect disability, while he was still working. This is still legal, and recently Keith and Paul had been arguing more and more about money. Two hours after gunshots were heard in Colt's Neck, emergency services arrived on Tilton Drive. There was smoke and a small fire in the rear of the house. The four members of Paul's family were there, himself, his wife, and two grown daughters. They were sitting in a Porsche Cayenne parked outside. No injuries were reported. On the driveway of Paul's house was a red gasoline can. Right beside another porsche which had marks on it, like gasoline spotting marks stains. In a shed at the back of the house, well there were three more gas cans with a space for a fourth one. So things are already looking shitty. Luckily, we might be able to solve this one without Scooby-Doo because Paul had surveillance cameras all around his house. So we can just see what really happened.
CCTV's captured Paul's actions
Paul said yeah, review the footage. But oh he might have turned off the recorder elariler, because "they're slowing down my wifi." The affidavit said the cameras were hardwired, so they wouldn't use the internet. Paul must have forgot and that's why he turned them off. The footage showed that at about 1:30 am. on the 28th, Paul walked into the garage to the DVR system, turned it off, so the system would stop recording. The fire investigators quickly determined there was arson done by a dumbass. The police spoke to Paul's wife. She said she just woke up in the middle of the night to the smoke alarm. Her and Paul had been sleeping in different beds. Remember they weren't on the best of terms lately. She presumed all the footage was still recording. She had no idea Paul had turned anything off.
So when the alarm went off, the family left the home and Paul took a porsche out of the garage and they all got in waiting for the fire trucks. So obvious what happened, but the investigators were looking around. Now Paul's CCTV was turned off, but oh no a neighbor hadn't turned their CCTV off that night. It showed a white SUV, believed to be a porsche and Paul owned two Porsche SUVs driving toward Green Grove road at 2:07 a.m., from the direction of Paul's home. That road is the main one, it can take you anywhere, including Colts Neck. That SUV came back driving towards Paul's house at 4:08 a.m.
The house behind Paul's also had CCTV and determined that car came and went from exactly Paul's house. So at 2 a.m., a car leaves Paul's house. At 3 a.m., three gunshots are heard in Colt's Neck. At 4 a.m., the car comes back to Paul's house. At 5 a.m., Paul's house fire starts and then at 12 p.m., the fire is discovered in Colt's Neck. Canines alerted them to an accelerant found around the scene of the fire.
Paul Caniero was finished
They got a search warrant and searched one of the Porsches. Inside they found parts of a 9mm handgun, they found a suppressor and night vision, thermal vision attachment for a firearm. On the 23rd they searched the inside of the house and found a safe, inside were multiple guns, ammo with the head stamp GFL 10 9x19, sound familiar. Beside the location where the fire had been started was a plastic container. You know whoever started the fire hoped the fire would destroy the container. Nope! Inside the container was bloody clothing, which was taken for testing and the blood was determined to be eight-year-old Sophia Caneiro's.
Paul was arrested and charged with four counts of murder, one count of aggravated arson and two other lesser weapons charges. Employees saw Paul the day before all this happened, on the 19th of November. They said he was acting fine, nothing weird about him. He was normal, buried in his iPod all day. Nothing else has really come out about this case. It was supposed to go to trial in 2021. Paul was also charged with getting disability while working and that could be 10 years alone if convicted. Also Keith's wife Jennifer and her father filed a wrongful death suit against Paul. In it, he alleges that Paul also stole 90,000 from Keith.
Keith and his wife had discovered about six months before their deaths, that Paul was taking money from college funds that were setup for their two children Jesse and Sophia. Paul was taking it and putting it into funds for his own children, a total of $90,000. Paul apparently wanted to set it up to make it look like he was a victim too. He ended up pleading not guilty.
About the Creator
Alaska born and bred, Washington DC is my home. I'm also a freelance writer. Love politics and history.
Reader insights
Be the first to share your insights about this piece.
Add your insights