The Scream Killers, Two 16-Year-Old Boys Who Killed a Classmate in High School
Torey Adamcik and Brian Draper, who were motivated by the film Scream, fatally stabbed their friend Cassie Jo Stoddart on September 22, 2006, and then boasted about it on camera.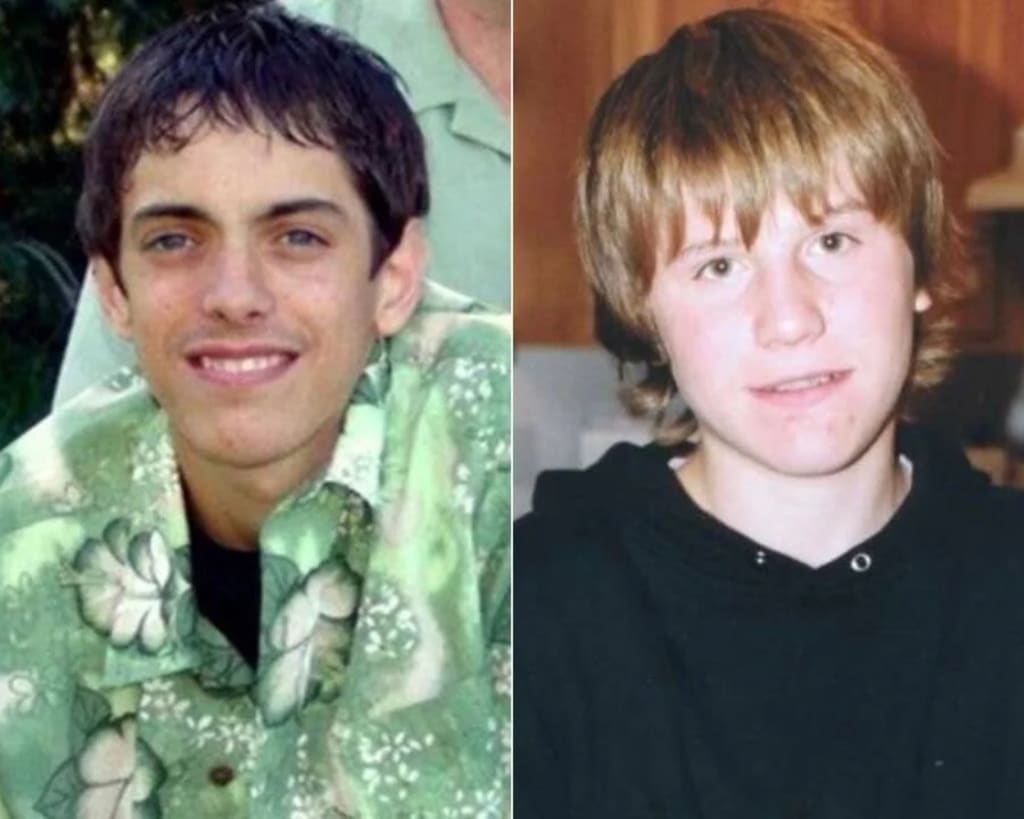 On the night of Sept. 22, 2006, in Pocatello, Idaho, two wannabe serial killers violently stabbed their 16-year-old classmate to death. Their purpose for the massacre was to replicate the iconic horror movie Scream and to go down in history for their horrible acts.
Though Brian Draper and Torey Adamcik only executed one crime from their "death list," the Scream Murderers succeeded in their gruesome purpose.
Draper and Adamcik brutally murdered Cassie Jo Stoddart and then recorded themselves celebrating their crime.
Additionally, Draper and Adamcik had recorded themselves discussing the murder plan, and they had even obtained video of Stoddart attending school just hours before she was killed. The video footage helped police prove the teens' guilt — and put them in jail for life. 
Brian Draper and Torey Adamcik's Devilish Plot To Become Infamous Serial Murderers
According to The Sun, Torey Adamcik and Brian Draper met while attending Pocatello High School and hit it off right away because of their shared love of movies. Scream was one of their absolute favourite horror films, and they enjoyed watching them together.
They made the decision to produce their own movie in September 2006, at the start of their junior year. It would show them killing their classmates one by one in an imitation of the masked killer in Scream. The kids formed a "death list" of possible victims — and Cassie Jo Stoddart was at the top of it.
Draper and Adamcik recorded a video of their murderous scheme on September 21. A translation of the tape by Parkaman Magazine quotes Draper as stating, "We found our victim, as tragic as it may be, she's our buddy, but you know what? Everybody has to give something up. Cassie Stoddart and her companions will be our first victims."
They intended to kill all of Stoddart's pals since they knew she would be housesitting for her aunt and uncle the next night. Adamcik questioned why Draper would recommend eliminating them one at a time. "How come it can't be a slaughterhous?" , "We're going to be remembered forever", Draper retorted. "We'll act exactly like Scream."
They then put their cruel plan into action the very following night.
Murder by the Scream Killers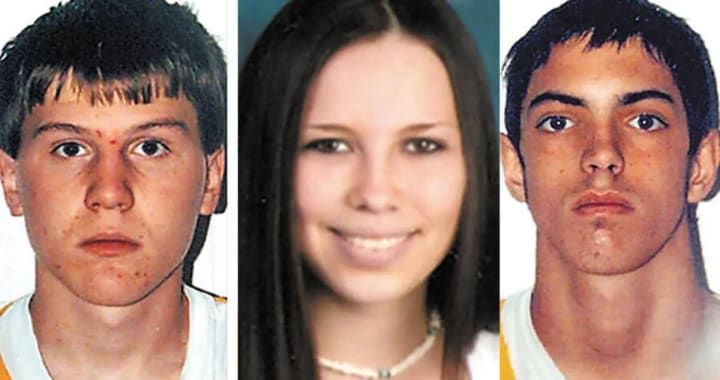 Cassie Jo Stoddart asked her boyfriend Matt Beckham to spend the evening with her at her aunt and uncle's home on the night of her murder. The four agreed to watch a movie after she also invited Draper and Adamcik over.
Soon after, the lads left, telling Stoddart and Beckham that they would rather go to the neighborhood movie theater. Nevertheless, one of them slipped below and opened the basement door before they did. 
Draper and Adamcik decided against going to the cinema and dressed into black clothing and white masks before grabbing the blades they had recently bought from a pawn shop. They then sneaked back into the house through the basement entrance and made loud sounds in an effort to entice Stoddart and Beckham downstairs.
They were unable to carry out their original plan when Beckham contacted his mother to beg permission to stay the night with Stoddart instead of going to the basement to look around. She said "no," but she also let him know that Stoddart might visit their home. Beckham's mother brought him up at 10:30 p.m. after Stoddart refused because she didn't want to disappoint her aunt and uncle.
Soon after, Cassie Jo Stoddart was stabbed about 30 times by Draper and Adamcik when she was upstairs. The right ventricle of her heart was the target of twelve of the injuries, which proved to be lethal, and she swiftly bled to death.
The boys later left the area. By 11:30 p.m., they went back to their car and recorded their responses to what they had just done. "I slashed her throat, and I saw her lifeless corpse," Brian Draper said to the camera. "It simply vanished. Well, I just murdered Cassie, dude!"
How video evidence resulted in the Scream Killers' conviction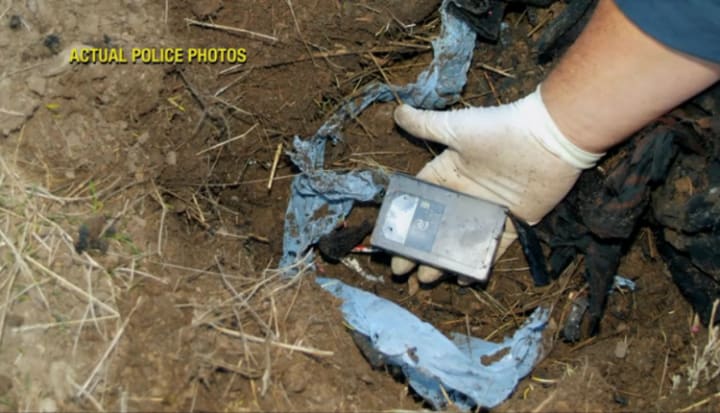 A few days later, when Beckham alerted authorities that they had been among the last to see Stoddart alive, Brian Draper and Torey Adamcik were questioned by police. Draper kept to his claim that he and Adamcik had visited a theater, but he was unable to elaborate on the movie's premise.
Adamcik couldn't either.
Oxygen claims that Draper was the first to break. He admitted to the authorities that everything was just a joke and that he was shocked when Adamcik actually began stabbing Stoddart.
In order to dispose of their clothing, masks, guns, and camera, the teenagers went to Black Rock Canyon, which Draper helped investigators find. Investigators were able to collect the gory confessional videotapes despite the boys' attempts to burn them, and they used it to accuse the lads of murder.
Brian Draper and Torey Adamcik were both prosecuted as adults despite the fact that they were both under the age of 18. At Draper's trial, the jury saw the accusatory film. According to his argument, the recording was merely made for a horror film that the youngsters intended to produce.
According to KPVI, the lads were both given the identical punishment of life in prison after being found guilty of murder and conspiring to murder.
Before the notorious "death list" killers could complete any more killings, they were apprehended. Cassie Jo Stoddart was sadly too late to be saved by justice.
Reader insights
Be the first to share your insights about this piece.
Add your insights