The Puzzling Disappearance of Alexis Ware
Alexis vanished from Anderson, S.C.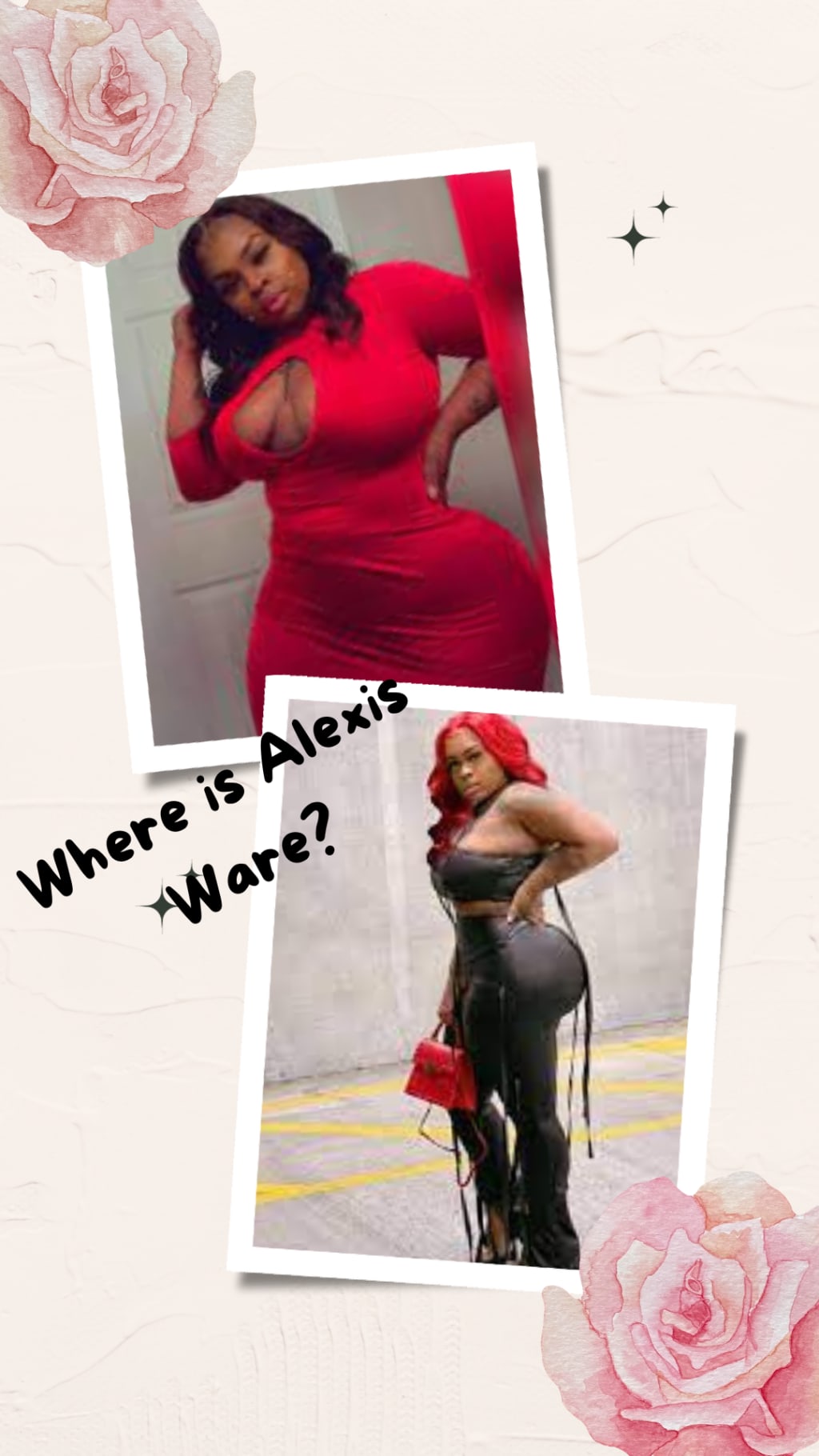 Alexis Ware disappeared the same weekend she confessed to her mother, Alberta Simpkins, that she didn't think she would live to see her upcoming 30th birthday. She also told her mother she suspected that someone had been following her.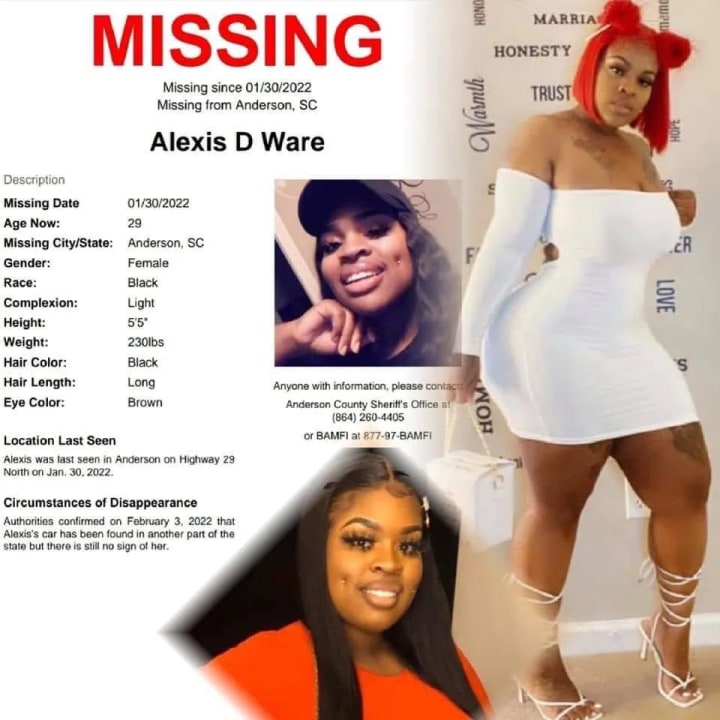 Who Is Alexis Ware?
The 29-year-old mother of two, a girl and a boy, Alexis was an Instagram model with big dreams of opening her own fashion boutique in Atlanta. She had a big personality and was well-liked by her peers in Greenville. Alexis's children were fathered by different men, each of whom she had spent time with in committed relationships.
Before her disappearance, Alexis told her mother she felt as if someone was following her. She also told her "the devil" would not stop calling her. Alberta Simpkins asked her daughter who 'the devil' was, but Alexis would not give her more details.
The Disappearance
On the evening of January 30, 2021, Alexis drove to Anderson, S.C., located about 30 miles from her home, and met her child's father, TJ Patterson, at a gas station. TJ took the children in his car and planned to drive to his mother's house as Alexis followed behind in her own car. TJ told police that Alexis sped off after leaving the gas station.
TJ said although he found it odd, he drove home and went to bed. The following morning, TJ arrived at work on time.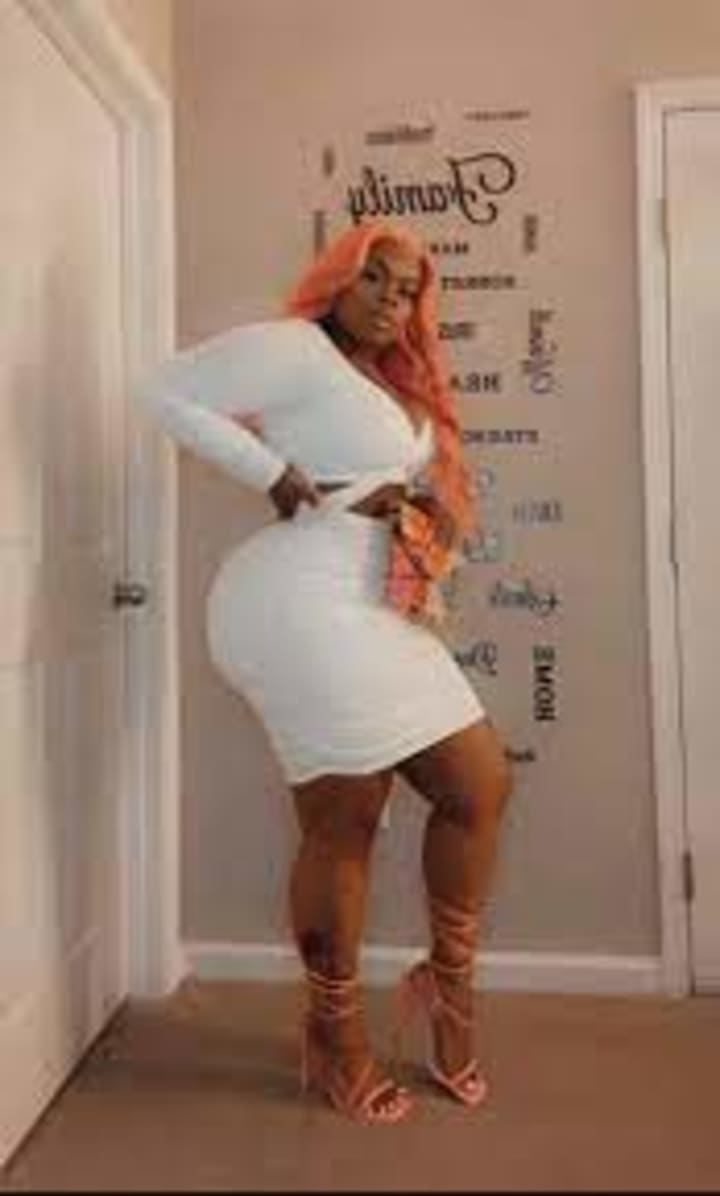 No one has seen or heard from Alexis since about 7:30 p.m. that evening. However, her phone pinged at a location in Anderson at 8:35 p.m. and her car was spotted a couple of times at an apartment complex in the area.
Later that night, a highway camera in Augusta, GA, picked up Ware's car traveling down the freeway. The camera footage was unclear, therefore, authorities could not determine if she was driving the vehicle at the time.
Alexis's Vehicle Recovered
Alexis's vehicle, a 2019 Honda Accord with South Carolina tag #6635NS, was found on February 1, 2022, abandoned in a hunting field in McCormick, S.C. approximately 30 minutes from Anderson. After authorities located the car, Alexis's family filed a missing persons report the same day.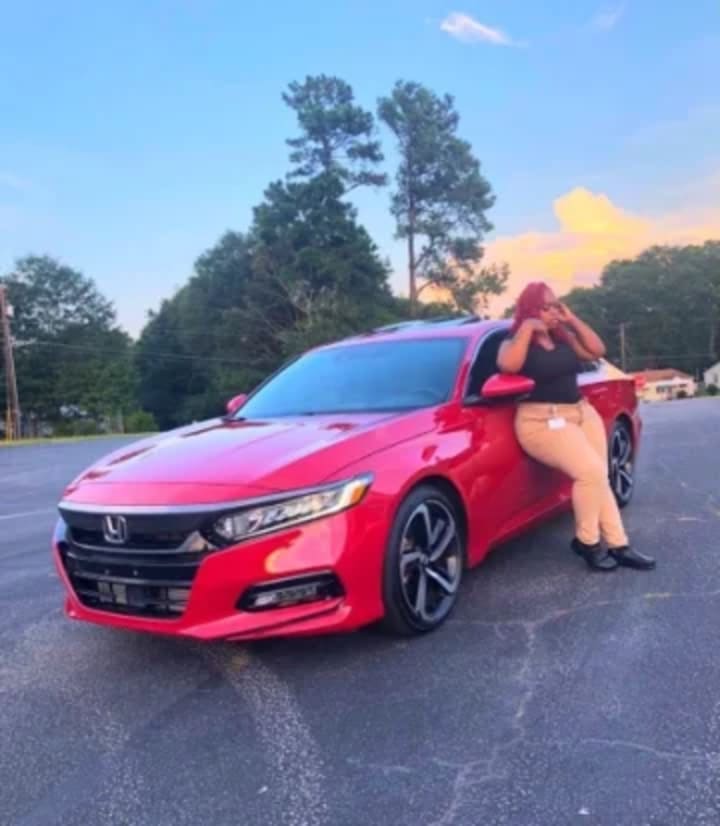 Alexis's cell phone, driver's license, and purse were still inside the vehicle. A bag of clothes was found in the truck and her hair bonnet was found on the ground outside the car.
Description
Alexis wore a black jacket, gray jogging pants, and a black hair bonnet when she met TJ Patterson at the gas station. She stands 5'5" and weighs between 215 -230 pounds.
"Lord, I miss my child every day," Simpkons told Oxygen Network during an interview. "I keep asking God to send me a clue. Help me. Sometimes I sit in the car by myself, away from the kids, and I just have my moments—just racking my brains trying to figure out what happened."
Does TJ Patterson know more about Alexis's disappearance than he has told the police? Did a stalker take his desires to the next level? Someone out there has information about Alexis's disappearance.
Watch Dateline: Missing in America for more information about the disappearance of Alexis Ware. You can also join this Facebook Group to stay up-to-date on the case.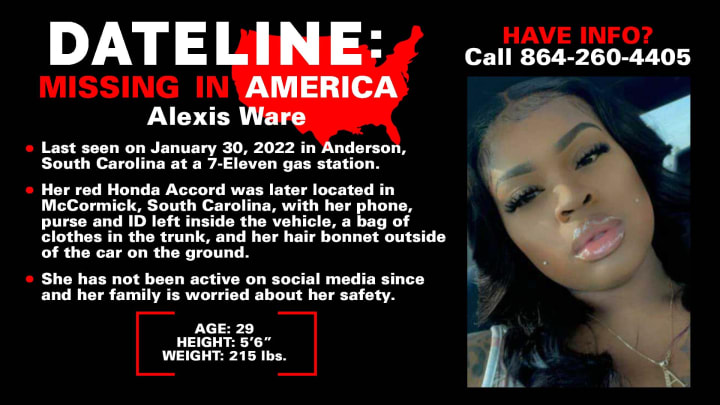 Do You Hold Answers About Alexis's Disappearance?
Although Alexis disappeared nearly two years ago, her family holds onto hope that she is out there alive somewhere. Someone knows something about Alexis's disappearance. If that is you, do not hesitate to contact the Anderson County Sheriff's Office at 864-260-4405 or submit a tip through CrimeStoppers at 1-888-CRIME-SC.
About the Creator
The best of the worst true crime, history, strange and Unusual stories. Graphic material. Intended for a mature audience ONLY.
Reader insights
Be the first to share your insights about this piece.
Add your insights