The Penthouse Pet and the Mysterious House Fire
Is a former US President behind the Penthouse Pet and the mysterious house fire?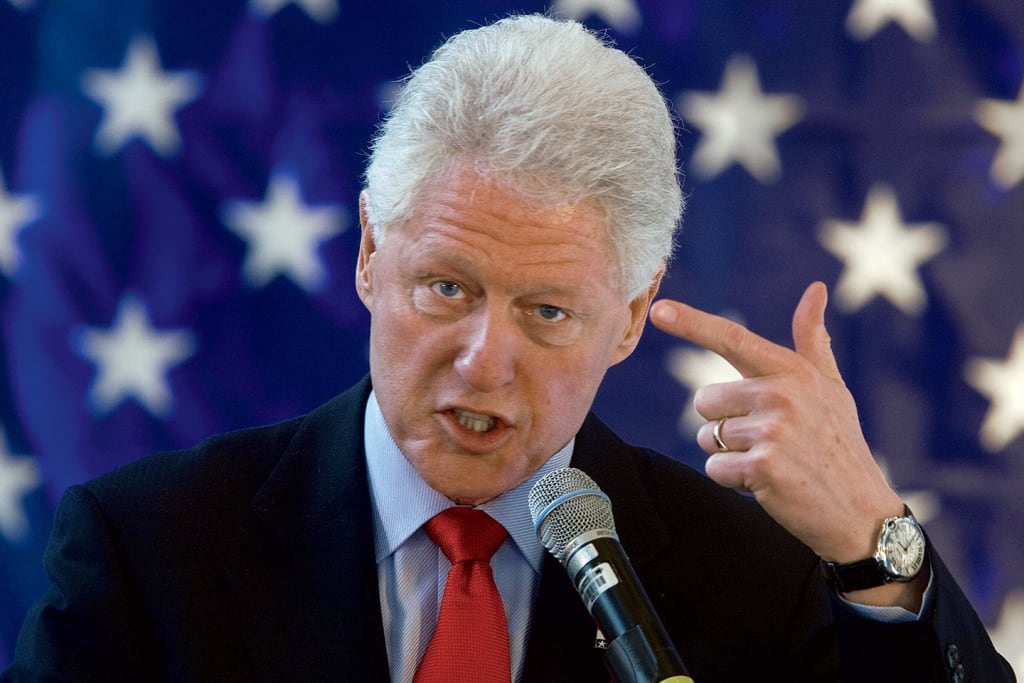 Much of the far right and other assorted fringe groups have always accused the Clinton's of having a body count, but is there any merit to the political mudslinging? Over the years, the Clinton's enemies have tried to connect them to deaths ranging from former White House staffer Vince Foster to JFK Jr.
As for Bill, many women have come forward over the years to tell stories of sex with the former President — forced and consensual — but is it too far a stretch to believe that one of these affairs got out of hand and resulted in murder? This is where the Penthouse Pet and the mysterious house fire enter the equation.
Judi Gibbs was a former Penthouse model from Arkansas that finished as the runner-up for Pet of the Year in 1979. Safe to say the former Governor of Arkansas, with his propensity towards beautiful women, would have taken notice of her. And, by all accounts, he did.
The two began seeing each other sometime in the 80s, that is until she died in 1986 in a mysterious house fire. Were his political ambitions so lofty — which of course they later turned out to be when he took the highest office in the land — that he'd snuff out any problem before it could come to light?
Gibbs sister Martha certainly thinks so: "I have always been convinced that Bill Clinton was responsible for the fire." Yeah, I know what you may be thinking, "Why the hell would he do this?" This is precisely why he theoretically could have, and why the unsolved case of the Penthouse Pet and the mysterious house fire deserves further examination.
Why?
Why would he do this? Why would he kill a relatively obscure woman and her 57-year old boyfriend as they slept, minding their own business outside of tiny Fordyce, Arkansas? This is the most important question to answer if you're going to take the leap, otherwise, the trail is just not worth following.
Judi's brother-in-law, Dale Bliss, who got her involved in prostitution at an early age, gets arrested for child rape. His house is then raided, and it's believed that this is where compromising photos of Bill Clinton and Judi Gibbs are discovered. This is what gets her killed.
She originally dreamt of making it big in Hollywood, but after that didn't go as planned, she turned her sights towards wealthy men, hanging out at spots frequented by the powerful. This is how she met her rich developer boyfriend, and, allegedly, the Governor of Arkansas.
Most people can't wrap their brain around doing something so sinister to acquire power, but then again, most people have never had any. This is where all the Clinton power grab conspiracies come into play (too many to even mention) and it's widely believed that the American version of House of Cards is inspired partly by them. Francis Underwood does throw a journalist and ex-lover into an oncoming train, so maybe Bill's involvement with the Penthouse Pet and the mysterious house fire isn't inconceivable.
The majority of human beings just cannot fathom that level of power. As former Clinton staffer Larry Nichols put it: "I'm not saying the Clintons kill people. I'm saying a lot of people around the Clintons turn up dead."
The Fire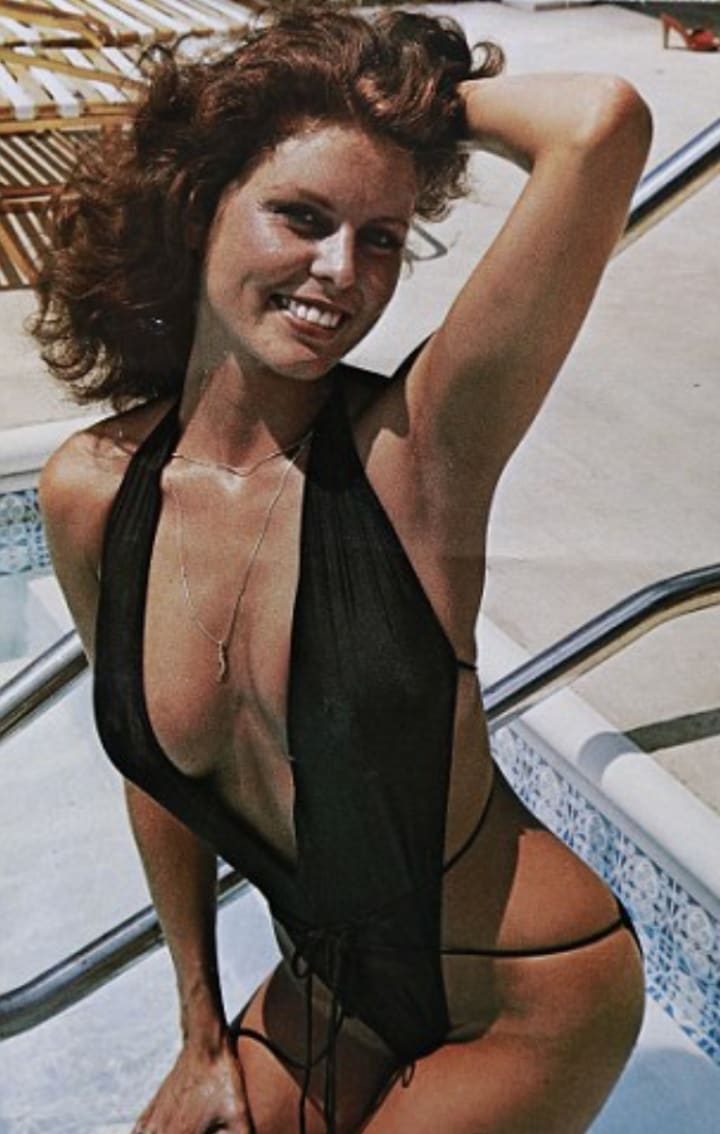 After Dale Bliss's house is raided, the police confiscate everything as evidence. Not wanting to be connected to that shit show in anyway, the affair comes to an end. Except, there are loose ends that need to be tied up: Judi Gibbs.
The fire started near the front of the 3,800 square-foot house. It could have been the kitchen or it could have been the game room — investigators weren't sure. The bedroom was at the back of the house, so it would have taken some time to reach the couple. The fire chief said: "It had some burn time, it really did...When we got there, I didn't expect to find them dead as she had been able to call in."
Nobody knows why they couldn't get out of the house before dying of smoke inhalation. They had animals that should have been making noise, as Judi's boyfriend's brother said: "Judi had a little dog — a Yorkshire terrier I think — and he was tied to his dog bed, but he dragged that all the way to the bedroom door... She also had a cockatoo and that would have been squawking."
Neither had any alcohol or drugs in their systems, making things stranger in the unsolved case of the Penthouse Pet and the mysterious house fire.
The Fallout
The fallout for Bill Clinton was limited, the way it always seemed to be for slick Willy — he went on to become the 42nd President of the United States. Judi Gibbs, of course, lost her life in that mysterious fire, and her family has never been given answers to their satisfaction.
Martha Gibbs said: "What would happen if I had proof — you can't touch those people... I wish I had hired my own private investigator but I didn't, so I guess I will never know."
If you believe this, this is where the long line of people on the Clinton kill list started, a bloody trail that would lead all the way to the nation's capital. But, in the unsolved case of the Penthouse Pet and the mysterious house fire, what most likely took place?
Final Take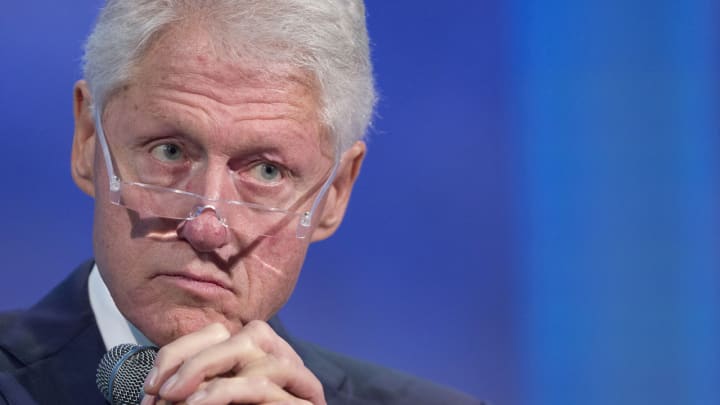 This one smells like right wing non-sense if you ask me, hearsay dug up to dirty his wife and her bid to become the first woman President of the United States. Now, don't get me wrong, the Clinton's are filthy. But this? Borderline laughable.
Nobody has ever seen a picture of them together, nor is there a hotel or motel paper trail. If you believe that Clinton thought he'd have covered it up one day, a small-time affair in Arkansas which was small potatoes for a guy like him, that means he planned on killing the woman from the jump. There is zero evidence that he was involved in any way.
As much as Martha Gibbs painted Clinton like he was behind killing her sister, she also said this: "I have no proof." The person behind the fire is likely already serving a lengthy prison sentence for child rape: Dale Bliss.
Bliss had threatened to have Gibbs killed for reporting him to police. It looks like he may have followed through on that, and when it comes to the unsolved case of the Penthouse Pet and the mysterious house fire, please don't overthink it.
fact or fiction
About the author
Joseph Farley is a North Jersey based writer who loves short fiction and stand-up comedy
Reader insights
Be the first to share your insights about this piece.
Add your insights