The Murders of Jesse Pomeroy
14-year-old Jesse Pomeroy transitioned from a lovely boy to a vicious murderer. Here is his story.
Jesse Pomeroy was only 14 when he committed murder. He murdered two kids, Katie Curran and Horace Millen. Katie Curran was only ten, and Horace Millen was four years old. This tragic case uncovered a darker truth about Jesse Pomeroy and the crimes he had been committing. Taking place in 1874, the information is a little hard to find. That said, some information might have been skewed or not documented.
Jesse Pomeroy was born on the 29th of November 1859 in Charleston, Massachusetts, to Thomas and Ruth Pomeroy. He was born with a congenital disability that caused his right eye to be covered in a thick white film. His congenital disability caused bullying and distaste from everyone that crossed his path. In the 1800s, congenital disabilities revolted. Unfortunately, this was not the correct way of thinking. That being said, it is needed form clarification in this story and was a part of history. His congenital disability led to being bullied and beaten at home. This could be why Jesse Pomeroy turned into the killer he was.
At 5, Jesse Pomeroy's neighbor allegedly saw him stab and kill a cat. In school, teachers described him as "peculiar and hard to understand." He quickly became a loner and resorted to books. He ended up contracting pneumonia and was very sick for multiple weeks. After he recovered, Jesse and his older brother Charl es were sent to Maine to visit their Aunt for a couple of days. They traveled by steamer, which was overcrowded as most boats were in the 1800s. On their return trip home, they got off early and ended up in Briggsville. Luckily they had an uncle named McFadden that lived there. They stayed there for a while, visiting other family members they hadn't seen. They returned because the school only gave them a few weeks of break. After returning to school, Jesse Pomeroy's crimes were just about to begin.
In 1872, 7 -year -Tracy Hayden, 8-year-old Robert Maier, and 7-year-old Johnny Balch were beaten and disfigured by Jesse Pomeroy. After a Boston Globe article was published describing the perpetrator of these crimes, now known as Jesse Pomeroy, his mom moved them to Boston. Now, in Boston, his crimes continued. 7-year-old George Pratt, 7-year-old Joseph Kennedy, and 5-year-old Robert Gould were beaten and cut with a knife by Jesse Pomeroy.
In September 1872, Joseph Kennedy identified Jesse Pomeroy as "The Boy Torturer." Jesse Pomeroy was questioned and later confessed. However, he was sentenced to 6 years at the House of Reformation in Westborough. He was released after six months on model behavior. In Jesse Pomeroy's Autobiography, he talks about the dungeon in the House of Reformation in Westborough. Allegedly this dungeon was the reason he was on his best behavior.
A month after his release, a girl named Katie Curran went missing. She was last seen in a store run by the Pomeroys. The police questioned Jesse Pomeroy and searched their home, but nothing came of this. The month after Katie Curran's disappearance, Horence Millen is reported missing. Unlike Katie Curran, Horence Millen is found dead on Savin Hill Beach. Police immediately turn to Jesse Pomeroy and take him into custody.
He was brought to a jailhouse to await trial. His mom would sell the store about a month after Jesse was brought in. James Nash purchases the building and started renovations. When he got to the basement he noticed an extremely strong odor. He figured since it was a basement it just had a funky smell and went forward with the renovations. He hired Charles McGinnis and Patrick O'Connell. While working in the basement they discovered a body under a pile of ashes.
This body belonged to Katie Curran. The police now had hard evidence they could pin on Jesse Pomeroy. Four days after Katie Curran's body is found Jesse Pomeroy confesses to murdering her. After his confession, they bring in Ruth and Charles Pomeroy for further questioning. All three of them were taken to trial. Ruth and Charles were freed of guilt. While Jesse was charged. Jesse Pomeroy's jury has mercy on him due to his age. He was going to be sentenced to death but was given life in prison in solitary confinement instead. After his ruling, he was transferred to State Prison at Charlestown.
In prison, he still maintained his innocence and tried to say he was insane. Many people called him a blood-hungry person from the beginning of his trial all the way until he died. He died at Bridgewater Hospital for the Criminally Insane at the age of 72.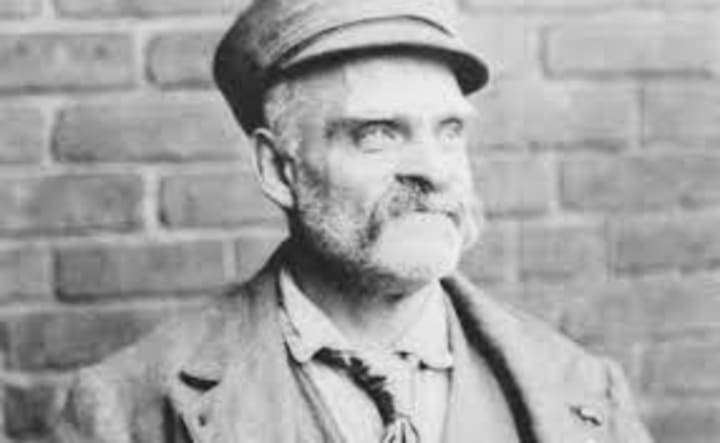 Jesse Pomeroy is one of the youngest serial killers in history killing Katie Curran and Horence Millen. He was arrested and served 58 years in prison. His actions are not excusable. Remember kids can also kill even though they are mostly innocent.
Thank you for reading if you are interested in learning more about Jesse Pomeroy's crimes and when they happened click here. If you want to hear what happened in Jesse's words here is his autobiography. Want more on congenital disabilities click here. There is a lot more material on Jesse's crimes. Thanks again for reading.
About the Creator
Hi, I am an aspiring writer with hopes to one day be able to write as a job. I like to write about what I feel in the moment.
Reader insights
Be the first to share your insights about this piece.
Add your insights