The monster of Ecatepec: serial killers who disguised themselves as salesmen to kill women
Juan Carlos, the alleged serial killer of women in Ecatepec, State of Mexico, began his crimes in 2012.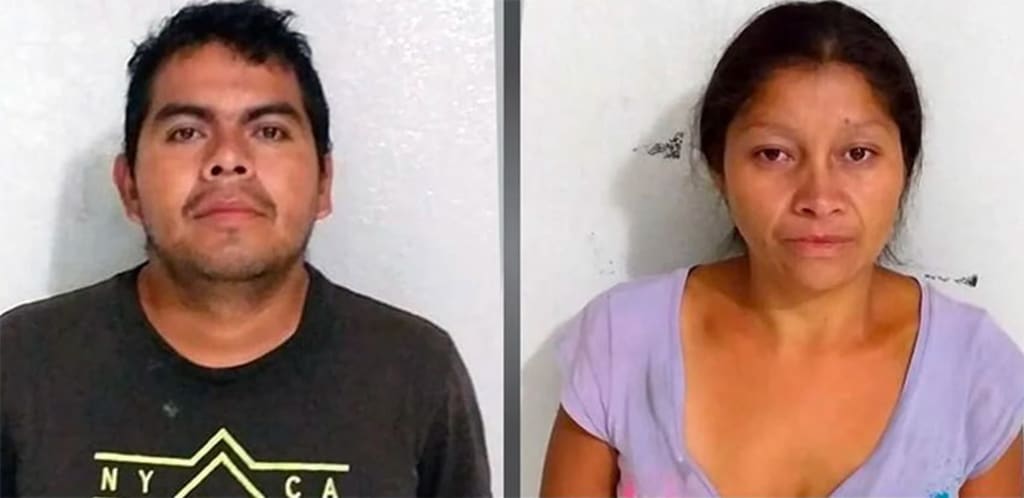 Data from the Attorney General's Office indicate that the now arrested man dedicated himself to hunting his victims along with his partner - identified as Patricia - for six years.
It is not known how many he murdered. When he was arrested he confessed to the murder of 20 women, but investigators believe it may be more.
"He gives a detailed and specific account of at least ten cases," prosecutor Alejandro Gómez Sánchez told Televisa.
The chilling case of the serial killer couple who sold their victims' body parts in Mexico City.
"I was going to be the next victim of the pair of killers": the fear that reigns in the neighborhood where the Ecatepec monster committed his crimes
Victims close to him
At first, the victims were girls the defendant liked, but later they were the ones he managed to trick. patricia sold used clothes, cheese and esquites, a food prepared with corn kernels. Juan Carlos, 38, traded perfumes, clothes and cell phones.
With this activity they approached the girls, whom they used to meet at his house in Jardines de Morelos, a lower-middle class neighborhood 31 kilometers from downtown Mexico City.
There they were murdered and their bodies dismembered. Juan Carlos confessed that he sold their bones to an unidentified person. other remains were deposited in a vacant lot near his house and some were kept in buckets, plastic bags and a refrigerator.
Juan Carlos and Patricia are under arrest. The Prosecutor's Office accuses them of homicide, crimes against respect for the dead and violation of burial and exhumation laws. if the murder of 20 women is proven, Juan Carlos would be the biggest serial killer in the history of Mexico.
The closest reference is Juana Barraza Samperio, known as "La Mataviejitas" because she murdered old women. The woman, imprisoned for several years, committed 16 homicides.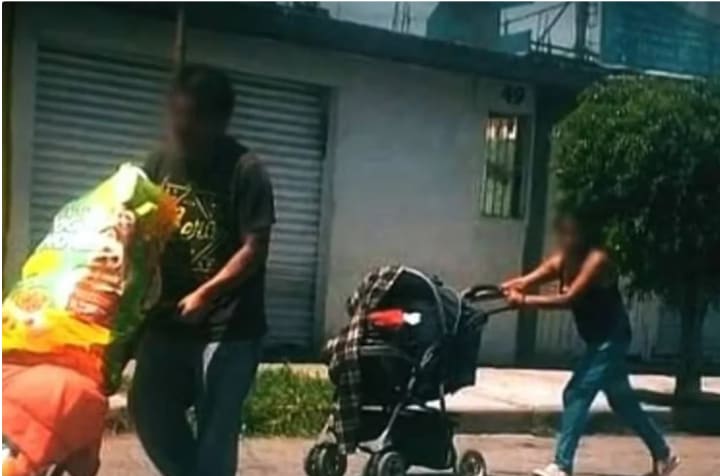 Juan Carlos and Patricia had lived for several years in the house in Jardines de Morelos where they allegedly committed the murders.
They have four minor children. according to prosecutor Gomez Sanchez, when he committed the murders Juan Carlos "ordered his wife to take his children to another room so that they could not see".
The children were forbidden to open a refrigerator where authorities say they found several of the bodies. in addition to selling perfumes and cell phones, the accused collected aluminum cans and plastic bottles to sell, which he used to dispose of the human remains.
The neighbors on his street were accustomed to seeing him walking around with garbage bags. his business served to attract victims like 13-year-old Luz del Carmen Miranda, who disappeared on April 12, 2012. her dismembered body turned up a year later, says Araceli González Pérez, the young girl's mother.
"He was my neighbor, that's why he took her out of my house," said Araceli at a neighbors' demonstration against femicides in Ecatepec. the detained couple lived in the apartment below Luz del Carmen's.
The day the girl disappeared, Araceli said, "Juan Carlos sent his wife to my house and told her that they wanted to sell her jewelry. As they were acquaintances, she went downstairs and took her there".
wave of terror
This was the way the couple operated for six years, during which their probable crimes went virtually unnoticed. in Ecatepec, like other municipalities associated with the Mexican capital, murders and disappearances of women are frequent.
Ecatepec: what it is like to live in the worst place to be a woman in all of Mexico. in fact, there is a gender alert in the area; a legal mechanism for the authorities to allocate more resources to the investigation of femicides.
Even so, say civil organizations, the murders and disappearances of women continue. Many cases are not investigated, say groups such as Mujeres en Cadena or Red Andrómeda.
Or, as in the case of the Ecatepec couple, it takes a long time to solve the cases.
Tracking the suspects
This was one of the clues to locate Juan Carlos and Patricia, according to the Attorney General's Office. police officers investigating the disappearance of three women, one of them along with her 2-month-old daughter, found that the victims had met with Patricia.
They then reviewed the list of calls from their cell phones and discovered that all three had been at the couple's home hours before they were reported missing. investigators staked out the house at 530 Tijuana Beach for several days to establish Juan Carlos and Patricia's habits.
Last October 4, the couple left the house with a stroller and some plastic bags. The police approached and discovered that, in reality, what they were carrying were human remains.
When they searched the house, said prosecutor Gomez Sanchez, they found buckets, cardboard boxes and bags with more remains. The same thing happened in another house where the couple intended to move to. juan Carlos confessed, "without remorse," says the prosecutor, that he killed women as revenge because when he was a child his mother forced him to dress as a woman.
A video that spread on social networks shows part of the interrogation of Juan Carlos in which the detainee says he often has "visions" and hears a voice that sometimes does not let him sleep.
He also speaks of a deep hatred of women and mentions the episode in which an ex-partner abandoned him. "If I wasn't happy, no one will be," he insists. and he confesses: "If I get out of this, I will tell the bosses once and for all - and he points to the agents who witnessed the interrogation - I will continue killing women".
He also said they had sold the baby of one of his victims for 15,000 pesos ($790) to a couple, who were also arrested. psychological analyses reveal that the probable murderer suffers from a mental disorder of psychotic type and personality alterations.
Patricia has had a mental retardation since birth, as well as a delirium probably induced by her partner.
On June 11 of that same year they received their first 40-year sentence for femicide. Eight days later they were sentenced to another 40 years for the same crime. On August 7, they were sentenced to 70 years in prison for the femicide of a woman and her daughter, a minor; on August 20, they received a 40-year sentence for another femicide.
In September 2019, they were sentenced to 53 and 40 years in prison each for two femicides. On October 1, they received a sentence of more than 40 years for the murder of a woman, and on March 13, 2020, they were sentenced to 40 years in prison for the crime of femicide. Finally, on February 17, 2021, they were sentenced to life imprisonment for the murder of a minor.
The Ecatepec monsters have so far received 10 convictions. Nine of them for femicide
Reader insights
Be the first to share your insights about this piece.
Add your insights