The story of the Mataviejitas, from fighter to assassin
Juana Barraza 'La Mataviejitas', from professional wrestler to 'serial killer' of elderly women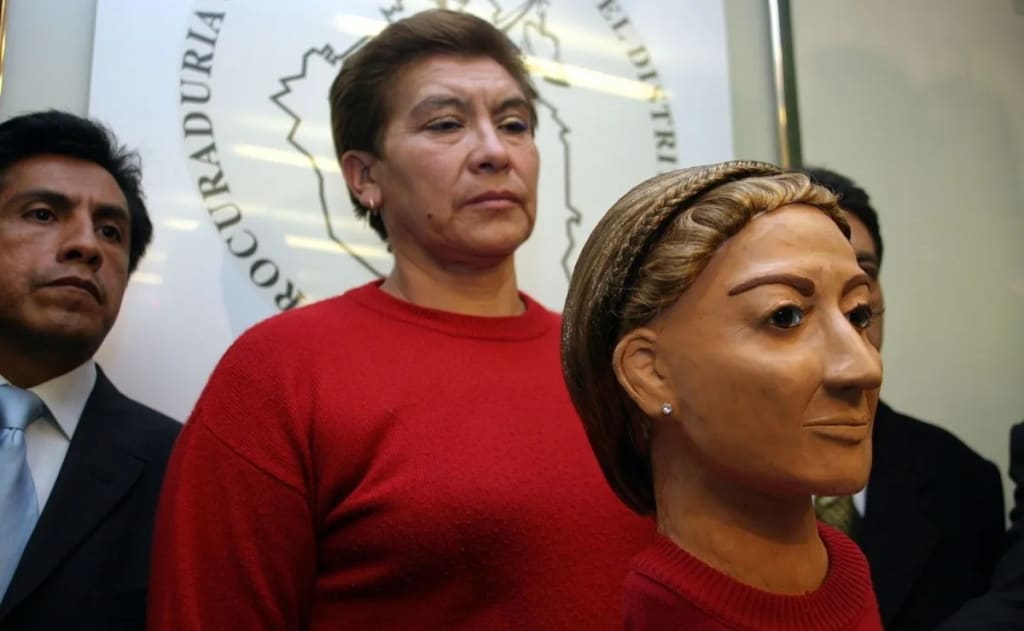 Juana Barraza was born on December 27, 1958 in Pachuca de Soto, Hidalgo. Her father abandoned her mother the same day she was born and took her brother with him. Three months later, mother and daughter moved to the then Federal District.
Juana was forbidden to go out on the streets and go to school, as her stepfather considered that women did not need to study to be housewives.
Barraza was physically and verbally assaulted daily by her mother; these aggressions were unknown to her stepfather, the only person Juana considered her protector. 
One day, Juana's mother took her out drinking with some friends. In a drunken state, she decided to give her away in exchange for three beers to a man, who beat, tied her wrists and raped Juana Barraza, who became pregnant. Three months after giving birth to her first child, Juana Barraza was rescued by her stepfather's brothers.
Juana Barraza's mother died of cirrhosis of the liver when she was 18 years old, however, she had no feelings other than resentment or hatred.
The saddest moment of her life
At the age of 23 she married Miguel Ángel Barrios with whom she had a daughter, but the man would be violent with her some time after the union, so she began a new relationship with a man named Félix Juárez, who also began to exert violence against her.
In 1998, her first son, José Enrique was killed during a street fight when he was 24 years old. "This death is remembered by Juana as 'the saddest moment of her life'."
The Lady of Silence
At the age of 30, Juana Barraza entered the ring and began her career as a professional wrestler, she called herself La Dama del Silencio (The Lady of Silence).
In one of the fights, Juana Barraza injured her spine. When she went to the doctor, the specialist told her that she could become disabled, so she decided to retire from the ring, however, she later worked as a wrestling promoter.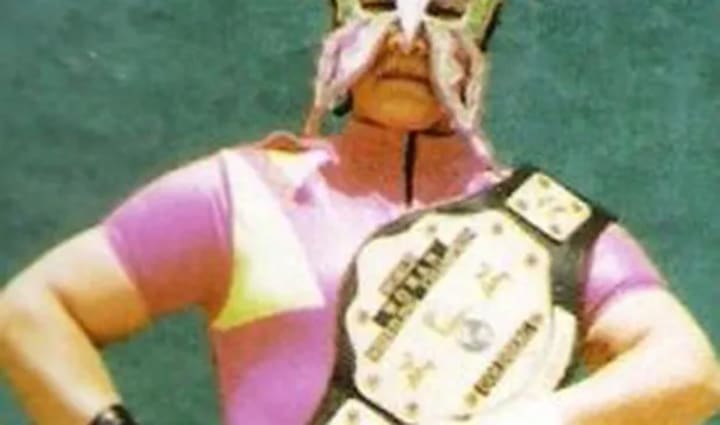 Murders of elderly women in Mexico City
Disguised as a nurse or social worker and using the promise of giving them a support card or, if they already had one, giving them a grocery, the Lady of Silence could enter homes without using violence and without attracting attention.
She chose Tuesdays or Wednesdays to kill. It is also said that she chose an accomplice. It was, in the first instance - according to the initial versions that circulated - a cab driver with whom she had a relationship and who was in chargHis function consisted of waiting for her while she entered the houses of the old women to end their lives; then, at the end of the crime, she would leave as if nothing had happened and they would leave together. Later, he would receive a share of the spoils.
Perhaps his life had been a constant loss, but that was no guarantee that he would get away with it in the criminal world. In 2005 Juana made a serious mistake. When she was about to carry out one more of her misdeeds in the Jardín Balbuena neighborhood, she did not foresee or imagine that the victim was not alone, so her assassination attempt was thwarted.
At that time, the victim showed a photograph of her son to Barraza; Juana then placed her fingerprint on the photograph, which was eventually linked to 10 other cases being investigated at the time of her arrest.e of taking her to the places of the crime.
The then Attorney General of the Federal District, Bernardo Batiz, had not given an official version or indications that they were close to catching her and there was some uncertainty in the development of the investigations, as there were several changes of versions, since there was some confusion and confusion about whether the deaths of the old women were due to the same person. Likewise, the problem lay in the suspicion that the murderer was a woman, since at first it was believed that the perpetrator was a man who was strong enough to dominate his victims.
Finally, after being sought and having spread terror for many years, on January 25, 2006, she made her last mistake and was arrested for the murder of Ana María Reyes Alfaro, 82 years old. She then confessed that she had killed at least 10 other elderly women.
It was thanks to the tenant of the last victim that the capture of the infamous Lady of Silence was achieved; a coincidence between her work on the ropes and her struggle against life as a "murderer of old ladies".
That day Barraza had gone out in search of a new victim. He approached Mrs. Ana María in the street and accompanied her to her home, talking to her cunningly to gain her trust. Then, once at the home of the deceased, Juana Barraza offered her services.
However, she did not receive an affirmative answer to help the adult woman, but instead she told her, according to what came to light during the investigations: "even after they are cats they want to earn double or more"; so La Mataviejitas, blinded by anger, pounced on the woman -perhaps as she had never done with another victim, to perpetrate one more crime.
However, when she hurriedly left the house of the deceased to escape, the tenant arrived; and, upon entering and seeing the body of the woman lying there, she soon went after the murderer, asking for the support of two police officers, who were just outside the house and who after a brief chase arrested her.
After his capture, his fingerprints were compared in the database of the then AFIS, which corroborated his participation in other crimes. Likewise, his physical characteristics undoubtedly corresponded with those of the bust that had been made and disseminated to the media by experts in spoken portrait, photography and anthropology at the PGJDF.
As LA PRENSA reported in its January 26, 2006 edition: "Cynical, unrepentant, contradictory, challenging and invoking God", Juana Barraza Samperio confessed that she was responsible for having strangled almost a dozen elderly women. However, it remains in doubt how many more she may have killed before becoming a serial predator.
From fighter to assassin of silence?
There are several sources that state that Juana Barraza murdered an elderly woman for the first time on November 25, 2002.
However, other records state that her first victim, and perhaps the one with which she became famous for the series of crimes that would make her one of the most remembered murderers in the archives of the history of highly dangerous Mexican criminals, was in October 2004.
However, that first victim lived in the then Coyoacán delegation; she was a 64-year-old woman named María.
As she had been perfecting it for some time before, Juana disguised herself as a nurse (why choose a target for murder?). That was the costume she used to trick them.
Confusing Profile
Based on the investigations, as well as on information gathered by some of the victims' neighbors, the then Attorney General's Office of the Federal District published a criminal profile of the murderer of the old ladies, in order to begin the search.
According to what was inferred, the murderer must have been a male between 35 and 40 years old, it was also considered that he must have been a homosexual and that he might have suffered abuse during his childhood.
A specialist, Feggy Ostrosky, mentioned that the profile probably corresponded to that of a solitary young man "who acted disguised as a nurse or woman, who generated confidence among the elderly women, through a charismatic personality and who strangled his victims using his strength".
Reader insights
Be the first to share your insights about this piece.
Add your insights