The Missouri Cattle Fraud Murders
The Diemel Brothers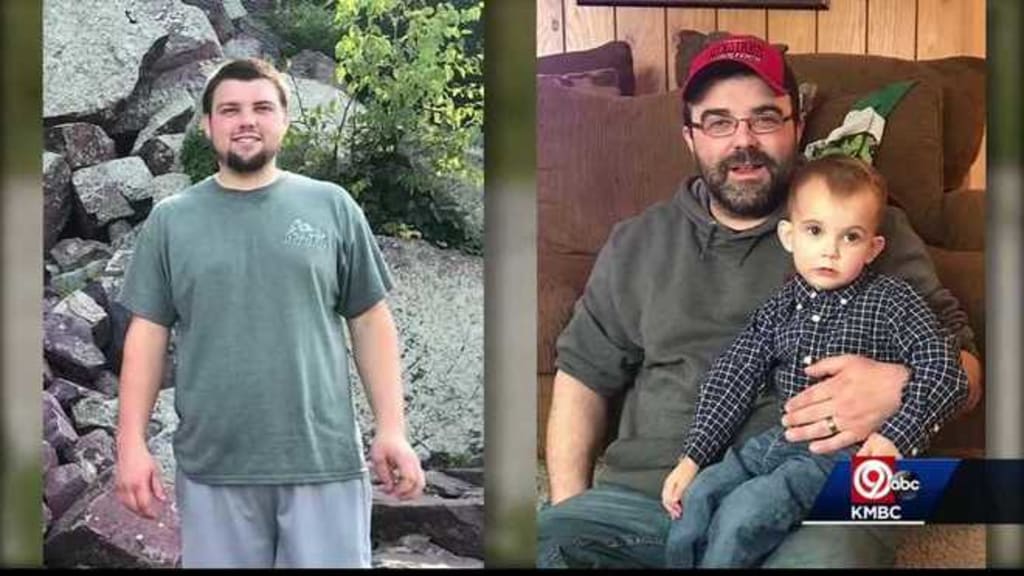 Image courtesy of KMBC, kmbc.com
For many, July of 2019 feels like a lifetime ago. This was before COVID, before quarantine and lockdowns, before toilet paper shortages and masks. It is frighteningly easy to relate to people who have lost loved ones to the pandemic, as well as the ever-present feeling of everything changing, never to be the same. The year 2019 was painful for the entire world, but for Lisa Diemel and the rest of the Diemel family, the nightmare may never be over. 
On July 20th, 2019, Nick and Justin Diemel fought their way through the COVID-stricken crowds at the airport and boarded a plane from Wisconsin to Missouri. Their goal was simple, and the trip should have been short. Round trip tickets with a takeoff on Saturday the 20th, and a return date of the very next day.  "Just a standard visit," Lisa Diemel said, speaking to FOX4 news. Sunday the 21st came and went, though, with no sign of Nick and Justin on their booked flight. 
Immediately, Lisa knew something was wrong. There was no way that Nick and Justin - devoted family men, both beloved sons and one a father - could have willingly vanished. Their family depended on them, and Lisa had just spoken to Nick at 8:55 am that morning. By 3:00pm that afternoon, the Diemel brothers were reported missing, and an investigation into their whereabouts was opened by the Clinton County Sheriff's Department in Missouri. The question on everyone's mind was the same; what could have gone so wrong in only six hours?
The Diemel Brothers
Before their disappearance, the Diemel brothers were living their dream. They worked within the family, starting out in their father's concrete business before setting out on a business venture of their own. Nicholas and Justin co-owned Diemel's Livestock, along with their brother, Brandon Diemel. They would lease cattle and other livestock to farmers across the midwest, allowing them to care for the herds on their own land, and in return, they would receive a cut of the profits as the livestock was sold. 
Both Nick and Justin were family men. Nick married his high school sweetheart, Lisa, in 2013. By 2019, he was the proud father of four children and a dog named Kira, who was forever his faithful companion. It is widely reported among those who knew Nick that he was an excellent father and husband to his family, a beloved brother to Brandon and Justin, and a dear friend to many. Meanwhile, Justin was happily matched with Taylor Moeller and had been for seven years. He declared her the love of his life and soulmate, the pair of them sharing a deep love for ice cream, adventures, and most importantly, each other. Tributes and comments across the web make note of Justin's bright smile that couldn't help but infect his large group of friends. He, like Nick, loved dogs and had a canine companion of his own, Sophie.
When Nick and Justin boarded a plane in Milwaukee, they fully expected to return to Wisconsin the next day. In fact, that trip would be the last time their loved ones would see them alive. That call on Sunday morning? It was the last time that Lisa ever heard from her loving husband.
Garland Nelson
In Braymer, Missouri, Garland Nelson, 28, worked land that belonged to his mother. He had entered into a business deal with Diemel Livestock involving several loads of cattle. Nelson was to feed and care for the cattle, as well as to sell them to interested parties. Diemel Livestock would pay for yardage and feed, and in return, Nelson would send them the proceeds of the cattle sales. They struck a deal in December, 2018.
By April 2019, the working relationship had soured. Nelson's care was not adequate for the many cattle that Diemel's Livestock had provided. There was a high death rate on his mother's farm, often due to neglect and mistreatment. A statement released from the prosecutor's office in Caldwell County revealed that Nelson had, among other things, left the plastic coverings on hay bales meant for calves. This resulted in the calves dying from eating the plastic. While co-owning cattle with another farmer from Kansas, in December of 2018, Nelson was meant to be caring for 131 cattle. The following May, Nelson delivered what was left of the herd to Kansas; only 35 had survived under his watch, with many starving and ill. Nelson had even torn some of their ears, removing the identification tags.
During this time, Nelson continued to lie and bill the Diemel brothers for necessities to care for cattle that had already been sold, traded, or had died from maltreatment. As the months wore on, Nick Diemel kept pushing for Nelson to pay them. Before that fateful July, the brothers had refused to send anymore cattle. 
Nelson was now deeply in debt to the livestock company. Though he wrote a check for nearly $216,000, that too was fraudulent. At the time, Nelson only had 21 cents in his account, and further, tore the check so that it could not be cashed. It was the mission to settle this debt that saw Nick and Justin leaving their home state that Saturday, all to meet with Nelson in Braymer, Missouri, on Sunday.
Sunday, July 21st, 2019
Garland Nelson had run out of both time and options. That Sunday, when Nick and Justin showed up to get the hundreds of thousands of dollars owed to them, he was a desperate man willing to go to great lengths to save himself and his livelihood. 
Later, in a guilty plea, Nelson would admit to murdering the Diemel brothers on his farm. He shot them in a horse trailer, then placed their bodies into 55-gallon barrels. He drove their pickup away from his land, where it would later be found and processed as evidence. Nelson also admitted to burning the bodies of Nick and Justin before he scattered their remains across manure piles.
One of the first clues to what had become of the missing brothers was the discovery of the trailer in Nebraska. Nelson had sold it as a way to cover his tracks, just as he had hid the barrels on his own property, as if to wash his hands of the whole sordid plan.
Trial and Sentencing
With all the publicity surrounding the case, it became clear that a trial for Nelson could not be held in Caldwell County. Instead, proceedings were relocated to the counties of Cass and Johnson, in the effort to seek a fair trial. It wasn't the first time that Nelson had seen the inside of a courtroom, either. At the time of the murders, he had been on parole after a federal conviction for both insurance and cattle fraud.
Over three years passed before Nelson finally came clean. In 2022, he plead guilty to the murders in Cass County, in exchange for the prosecutors dropping the death penalty. In addition, his guilty plea meant that a slew of other charges were dropped, from evidence tampering to corpse abandonment and more. Garland Nelson received two consecutive life sentences, without the chance of parole. He will die in prison.
Closure
Brady Kopek, the prosecutor out of Caldwell County, shared that the deal had been available to Nelson for a year. Still, the news of a guilty plea came as a surprise to the Diemel family. Nelson went over the facts of the murder in a courtroom, where the Diemel family listened to the heartbreaking details of Nick and Justin's last hours. Pam Diemel, Nick and Justin's mother, talked to news outlets after the hearing, saying that without them, "life is very empty."
That same day, Lisa Diemel addressed the court, but most importantly, she spoke directly to Nick. She spoke of their big future plans for themselves and their children, and how difficult it was "coming to terms that I will forever navigate this life without you." Family members also wanted to drive home the impact of Nelson's terrible deed by pointing out the effect it had on Nick's children; Nick's son, for example, thinks that any airplane he sees will bring his dad home any day.
"There will forever be a void in our lives from these two souls no longer present," Lisa said in a statement about the wrongful death suit the Diemel family filed against Nelson and his mother. A settlement of $2 million was reached in 2020, while Nelson pled guilty in September of 2022. 
Though the Caldwell County sheriff, Mitch Allen, hopes that the Diemels can find some relief in Nelson's sentencing, Nick and Justin's aunt Connie Leisgang believes otherwise: "There'll never be closure. We're always going to remember the boys regardless."
About the Creator
Tired and chronically ill, but with a deep, profound love of writing.
I write what I would want to read. LGBTQ+, mysteries, essays, short stories, random musings, things that make sense and things that don't. Conversation welcome!
Reader insights
Be the first to share your insights about this piece.
Add your insights