The Missing Harlem Boys
Where are these boys?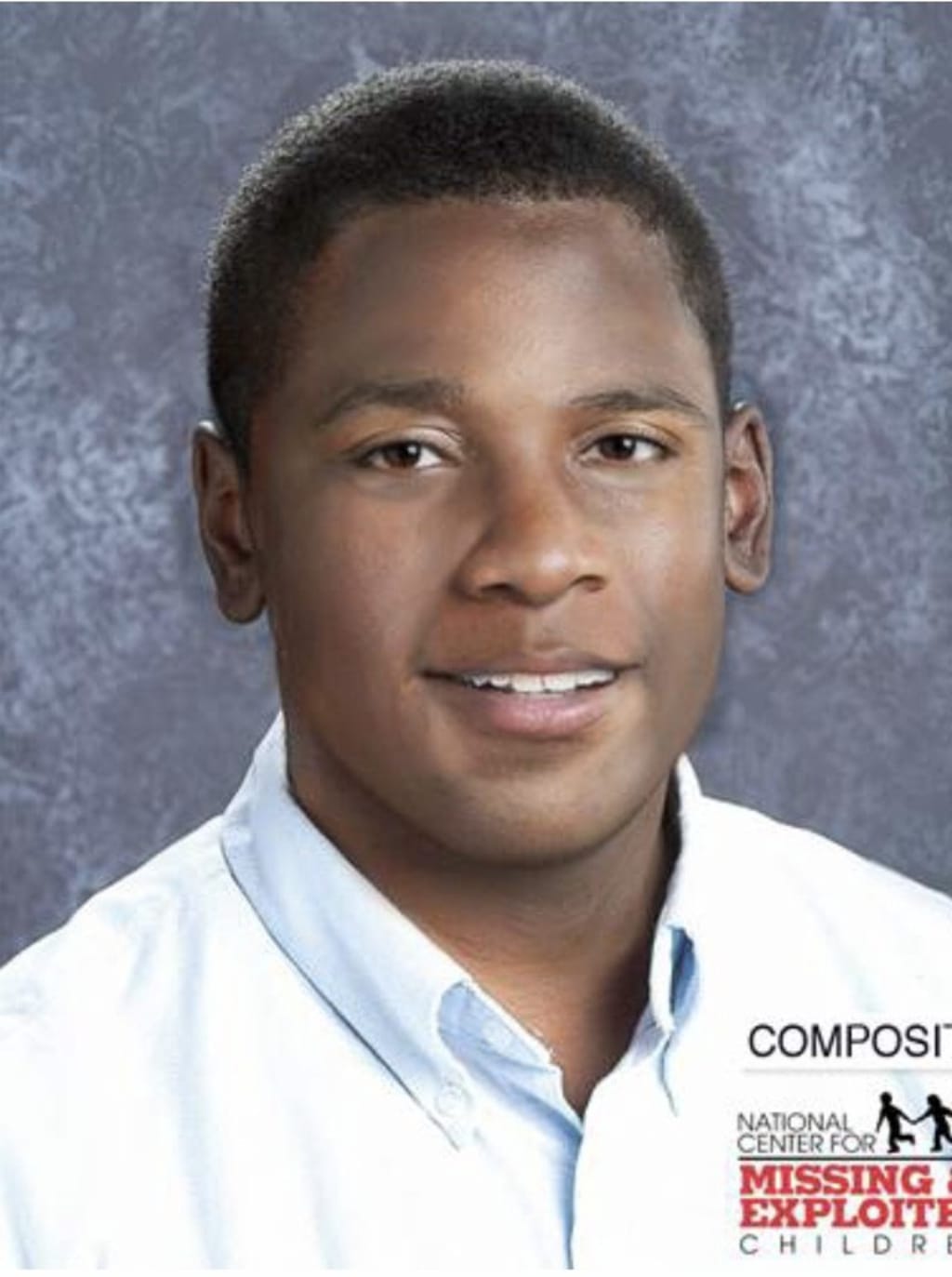 Age Enhanced Photo from NCMEC of Christopher Dansby
The National Center for Missing and Exploited Children Poster for Christopher Dansby
Christopher "Choo Choo" Dansby
It was a shock to the community when the missing became two small boys. In 1989, Harlem, New York was a close-knit community where a lot of people lived. The Martin Luther King Towers is a public housing community with ten buildings, 14 floors and each floor has multiple apartments. 26-year-old Allison Dansby lived in the same building with her mom, siblings, and cousins. She has two sons, a three-year-old, and Christopher was two years old. Christopher was affectionately called Choo Choo and loved to cuddle. He was very attached to his mom and he did not go with just anybody. If a stranger approached him, he would cry. Choo Choo loved to be outside in the community park playing on the slide. This park is where two Harlem boys became "the missing".
Thursday, May 18, 1989, was a hot and sunny day in Harlem, New York. The community park was bustling with children, adults and everyone was enjoying the day. Adults were pushing kids on the swings, kids were going up and down the slide and some of the kids were running around. Christopher and his mom decided to take a walk to the park so he could play. His aunt was swinging on the swings and his grandmother was there also. As they kept their eye on Christopher he went down the slide laughing. It was not unusual for his mom and aunt to leave the kids in the park as they went to a nearby store. Adults would go to get snacks for the kids while they played. As mom got ready to leave Christopher in eyeshot of his grandmother they hugged and she told him she would be right back. He said OK and ran back to the slide to play. 30-minutes later mom and aunt returned from the store and Choo Choo is nowhere to be found. The park was still crowded as it was when they left. Shocked, panicked, and overwhelmed, they ran around asking everyone if they have seen Christopher and no has seen him. Frantic they search and search and can not find him and law enforcement is called in. Mom has become anxious and nervous as she realizes that Choo Choo has vanished without a trace.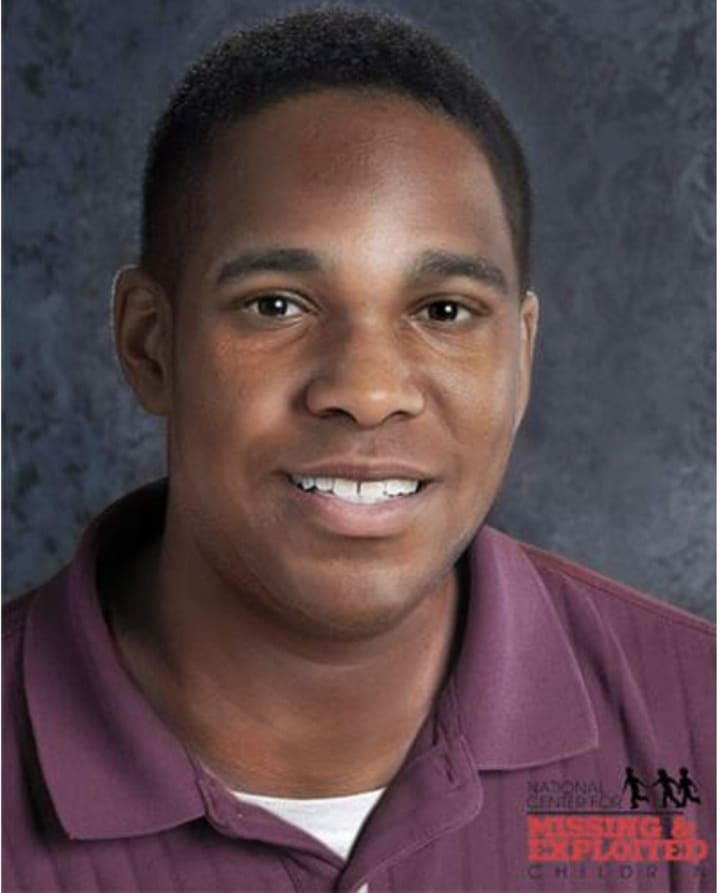 The National Center for Missing and Exploited Children Poster for Shane Walker
Shane Walker
Thursday, August 10, 1989, Rosa Glover was 35-years-old and Shane Walker was 19-months. She was a working mom who was delighted when she found out she was pregnant. She calls Shane her miracle child because she always thought she could not get pregnant. She worked during the day and they often went to the community park after 5 pm. On this particular day as soon as they arrived at the park two kids came up to her. They asked if they could play with Shane. The girl was older and the boy was about six- years old. Mom was taken aback because she never allowed her son to play with anyone. The kids were persistent and she agreed to let him play with them. She went to sit down on a nearby bench so she could keep her eye on him and a man came to sit next to her. She briefly turned her head and when she looked back Shane was gone. She ran to the two kids who he had been playing with and they did not know where he was. She searched and searched for him, he had vanished without a trace. Upset, she called the police.
Law Enforcement Investigation
Two small children were missing without a trace in Harlem, New York, all hands are on deck. The missing location was the same, the time of day was similar and both incidents happened on a Thursday. Helicopters flew above and a full community canvas search was underway. The area expanded 24 blocks and the Harlem Meer was searched. Everywhere was searched from the rooftop to the basement and nothing was found. Buildings were literally knocked down to the ground with no sign of the missing boys. K9's were brought in to pick up a scent. The K9 dog picked up the scent to the street and lost it. Harlem has many entrance and exit locations and it was a very busy area. It was easy for someone to slip in and out of the area undetected. Christopher's father, the two children from the park, the two children's parents, and the man who sat down next to Rosa were all questioned in detail and cleared. Many theories have been investigated in regards to their disappearances. Did a family member kidnap them? Was it someone who could not have kids of their own but yearned for the motherhood experience? Were they kidnapped and sold into a child ring? Furthermore, could it have been a predator? There is a reward offered for any information leading to their recovery. Both moms feel guilt and shame that they were present when their children vanished.
Carlina White
The Carlina White case has given the parents of missing children hope that their children will be returned. Carlina White was kidnapped at 19-days old from a New York hospital by a woman dressed as a nurse. She was abducted and grew up as Netty Nance. In her senior year of high school, Carlina got pregnant and needed prenatal care for her unborn child. She went to the state office to apply for healthcare and was told she needed a valid birth certificate. She gathered the necessary documents and was told that her birth certificate was a forged document. In disbelief, she started her own investigation and found her missing person poster. The New York law enforcement arranged a DNA test and it was discovered that she was a missing child. She has been returned to her biological family. White says that she intuitively knew that the woman who raised her was not her biological mother.
Related Links and Information
Christopher and Shane's mothers speak out
https://www.oprahdaily.com/entertainment/a34349532/unsolved-mysteries-shane-walker-christopher-dansby-carlina-white/
https://nymag.com/news/features/carlina-white-2011-10/
investigation
About the author
🩺Philosopher🌻Freelance Scribe🕵🏽‍♀️True Crime✨Celeb Ghostwriter✨The Missing✨Investigation✨Podcast✨Researcher 🔺
https://thedrshakira.com/
Reader insights
Be the first to share your insights about this piece.
Add your insights