Online dates that went wrong
True Crime: Online Safety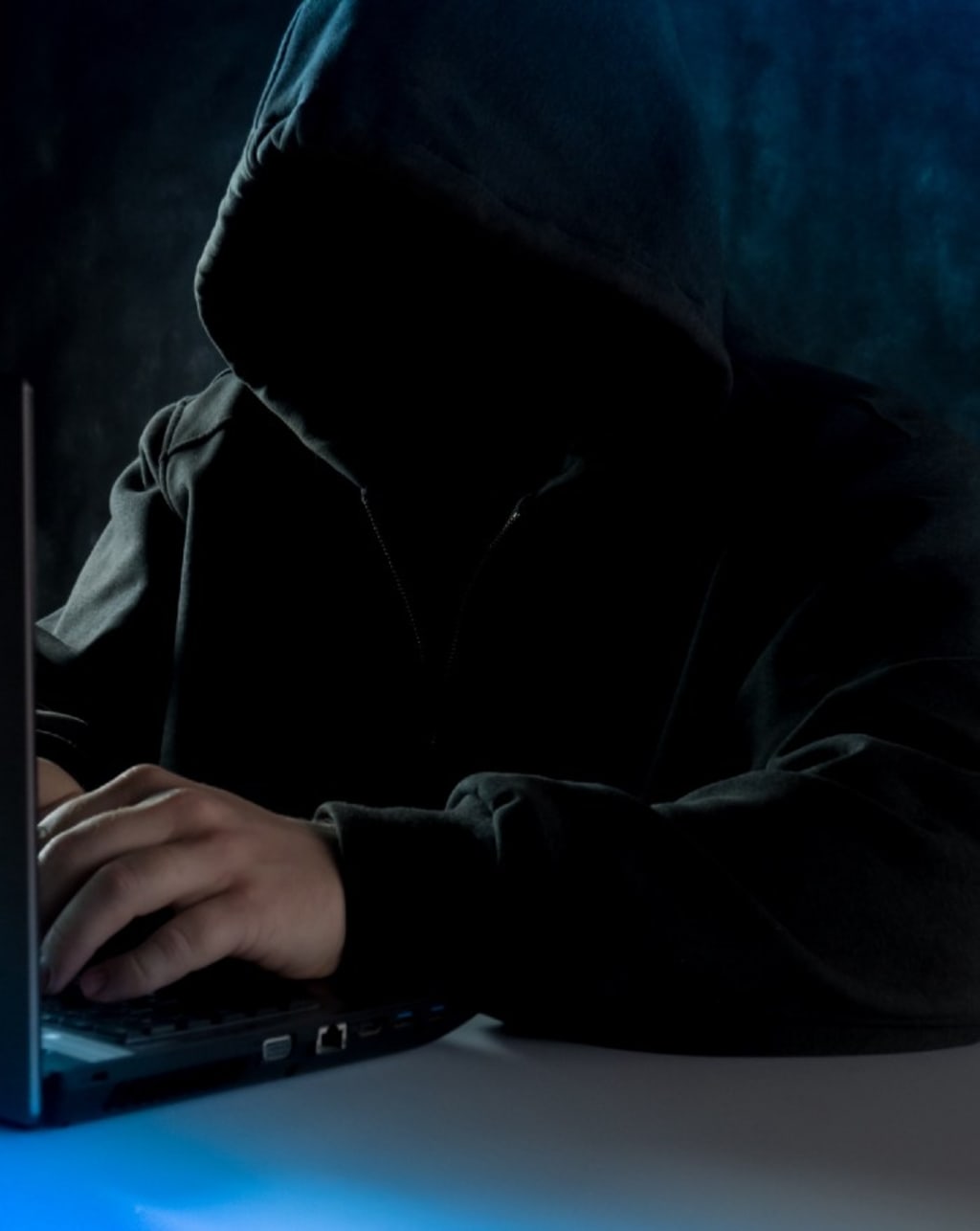 Photo by Bermix Studio
True Crime: Online Safety
In 2019, the world experienced a global pandemic that limited in-person dating. People have been meeting their online dates on Zoom, Skype, and other video communication services. The (CDC) Centers for Disease Control and Prevention has lifted most COVID restrictions and in-person dating is beginning to resume. Knowledge of online safety can make navigating the online dating process easier.
According to Statista, there are over 44 million online dating users. In 2019, 77% of online users went on a date with someone they met online. In 2019, 49% of users wanted to find an exclusive romantic partner. As of October 2019, 46% of female users were sent an unsolicited sexual message or image. Over the years online dating has become popular as a way for couples to meet. Many people are signing up for the experience of finding love online. Furthermore, per eharmony, 20% of committed relationships have begun online. As time goes on these numbers will continue to rise. Online safety does not apply to just women, it pertains to children, teens, young adults, and males.
Online Dates That Went Wrong
Women
In Atlanta, Georgia, two women looking for love online were raped by the same man. His profile was perfect, he was looking for true love, tall, handsome and athletic. His responses to their questions were on point and he was charismatic. He was not married and had no children. They both agreed to meet him at a public bar. Once they laid eyes on him, he was exactly as his profile picture indicated. The first woman to meet him, we will call "Evidence A". They had a great time on their first date and he was the perfect gentleman. They had an instant connection and great conversation. After having a few drinks they ended up in his car a few hours later. They started kissing and it was like a "switch went off" and he became aggressive. He started grabbing her really hard, pulled her pants down, and raped her. Shocked she got out of the car and left as fast as she could. She went to the police station to report the incident. Embarrassed she decided not to press charges and wanted to get on with her life. She reported his profile to the online dating app and they could not find his username.
Two and a half years later, The second woman who we will call "Evidence B" was looking for love and decided to date online. She was excited to answer the 200 questions to find her perfect match. A match was sent to her and he was the same man who Evidence A encountered. They flirted for nine days and decided to meet at a local bar for an in-person date. When she met him in person, she was pleased that he was just as good-looking as his picture. They had a great time and their first date lasted about five hours. She felt comfortable with him and left her drink on the table and went to the bathroom. That is the last thing she remembers. The next morning she was slumped on the door to her condominium, her underwear was gone, her keys were gone and her car was not in the parking lot. Her cellphone was missing and she realized she had been sexually assaulted. Horrified, panicked, bleeding and in pain, she checked in at a nearby hotel. Her online safety was compromised. She was admitted to the hospital and she filed a police report.
With Evidence A and Evidence B alleging they had been raped by the same man, police launched an investigation. The police arrested a serial rapist who was married with children and had a fake online dating profile. His wife had no idea of his online activity and he was engaged to marry someone else. There were other victims and he was active on several online dating apps.
Teens
Christina Long was known as "Chrissy" and was a beautiful, mature, and friendly 13-year old from Danbury, Connecticut. She was an outgoing cheerleader and enjoyed school. After being abandoned by her parents she lived with her loving aunt. Her aunt gifted her a computer and she immediately signed up in online chat rooms with the user name of "Long 2 Hot 4 U". This user name instantly attracts men and boys and her aunt did not approve of the name. If her aunt had any objections to her online activity, Chrissy would brush it off. She would tell her aunt that it was someone from her cheerleading squad or a friend from school. Chrissy and her friends all had suggestive online names and were chatting with men and boys all over the world. However, she starts taking her online chats offline and begins having sexual intercourse with her admirers. One day she tells her aunt she is going to the mall with her friends. When her aunt arrives to pick her up she is not there. Chrissy has been murdered and her body dumped in a culvert. Her killer is found by her online activity and arrested. Her aunt is shocked, bewildered and wishes she had done more to keep her niece safe. This case was the first of a child being killed after meeting someone they had met online.
Men
23-year old Eddie Leal was from San Jacinto, California. He was an accomplished personal trainer, boxer and loved his family. He was so busy with his boxing career that he turned to the internet to meet girls. He received a friend request from a beautiful girl and started talking to her online. She seemed to be a good person who hung around a good crowd. He was intrigued by her and looked forward to meeting her offline. One day she asks if he can meet her at a local park and ask if he was coming alone. He told his brother of his plans to meet his online admirer and left. When he arrives to meet her there is no one there and he goes back home. He receives another message from her asking if he could come back and meet. It is 2 am, he agrees and jumps in the car excited to finally meet her. The next day he is found murdered in his car. The police investigate his online activity and it is revealed that he was murdered by a "Thrill Killer". The "Thrill Killer" tried to lure many other men and Eddie took the bait. The 17-year old created a fake online profile to solicit someone to kill.
Raymond Merrill was a 55-year-old musician and carpenter from San Francisco, California. He was described as financially stable, loving, dynamic, and charismatic. He was searching for a loving relationship that would lead to marriage. He had recently broken up with his girlfriend and wanted to take a chance on love online. He met a beautiful woman with a daughter who lived in Brazil. After chatting with her online for two weeks he decides to take a trip to meet her in Brazil. His first trip was amazing and he did not want to leave. As soon as he arrived back home in the US, he had fraud charges on his credit card. He brushes it off as an unlikely occurrence because he traveled abroad. She disclosed to him that she is having financial issues and he offers to help her. Despite his friends and family's objections, he visits her in Brazil for a second time.
When he arrives in Brazil for his second visit, he offers to buy her a car. When he offered her a reasonably priced car she opted for a more expensive, luxurious one. He slept in her guest bedroom on both trips hoping to live with her permanently in Brazil. His friends and family voiced their concerns that the relationship was moving too fast. When he arrived back in the US he feels like he is in love. He starts to see huge amounts of fraud charges on his credit card from Brazil. Upset he feels like someone in her home has stolen his credit card. He is determined to go back for a third visit to get to the bottom of the fraud. He travels to Brazil and is never seen or heard from again. His Brazilian girlfriend is arrested and released. She and her boyfriend were online looking to fraud someone who was financially stable. He had known her for about four months.
10 Ways for Online Safety
Report any abusive and/or criminal behavior immediately to the online dating app and law enforcement if you feel unsafe. Make sure to have the correct profile name, a profile picture if possible, and as many details as you can provide.
Do not reveal any of your personal information on your online profile. Especially when you are in the initial stages of meeting someone. Personal information is your full name, the area where you live, the name of the company you work at, or any of your children's information: e.g., where they go to school and other parent information. For example, if asked about your career, you can reply, "I work in I.T. and love it" instead of "I work in I.T. for XYZ company in downtown XYZ".
Stay vigilant when dating online with anyone who is not in your same country.
Take things slowly when dating online. Do not be in a rush to meet someone and immediately jump into a relationship with them. Ask questions that you feel are important. Agree to talk on the phone or meet on Zoom or Skype before you meet in person. Remember, rapport does not equal automatic trust.
Use a Google voice number or second phone line app instead of your personal cell phone number. Create a separate email to be used only for online dating.
Do not send any money to anyone or share any of your financial information: e.g., how much money you earn, inheritances, child support amounts, bank account balances, or when you receive your paychecks. Do not offer to assist with financial issues or buy gifts.
Make sure someone close to you has all of the details regarding your date. Give a trusted person information such as the name of your date, the location you are meeting at, and the time.
Stay online for as long as you can for communication. When you are comfortable meeting face to face meet at a public location, get your own transportation, or have a friend take you. Have a backup plan on how to leave if you feel uncomfortable. Do not leave with your date and go to another location or bring them to your home.
If you are uncomfortable at any time during the date, leave. You do not have to explain why you feel uncomfortable to someone you do not know.
Do not leave any personal items or drinks unattended. Do not overindulge in alcoholic beverages. Remain completely present during the date.
Related Links and Information
The Untold Story: Dating App Horrors
National Sexual Violence Resource Center
National Center for Missing & Exploited Children
About the Creator
🩺Philosopher🌻Freelance Scribe🕵🏽‍♀️True Crime✨Celeb Ghostwriter✨The Missing✨Investigation✨Podcast✨Researcher 🔺
https://thedrshakira.com/
Reader insights
Be the first to share your insights about this piece.
Add your insights