The Love Triangle that Killed David Bacon
A fake marriage, a tryst with a billionaire, and a cursed role may have led to this Old Hollywood Murder.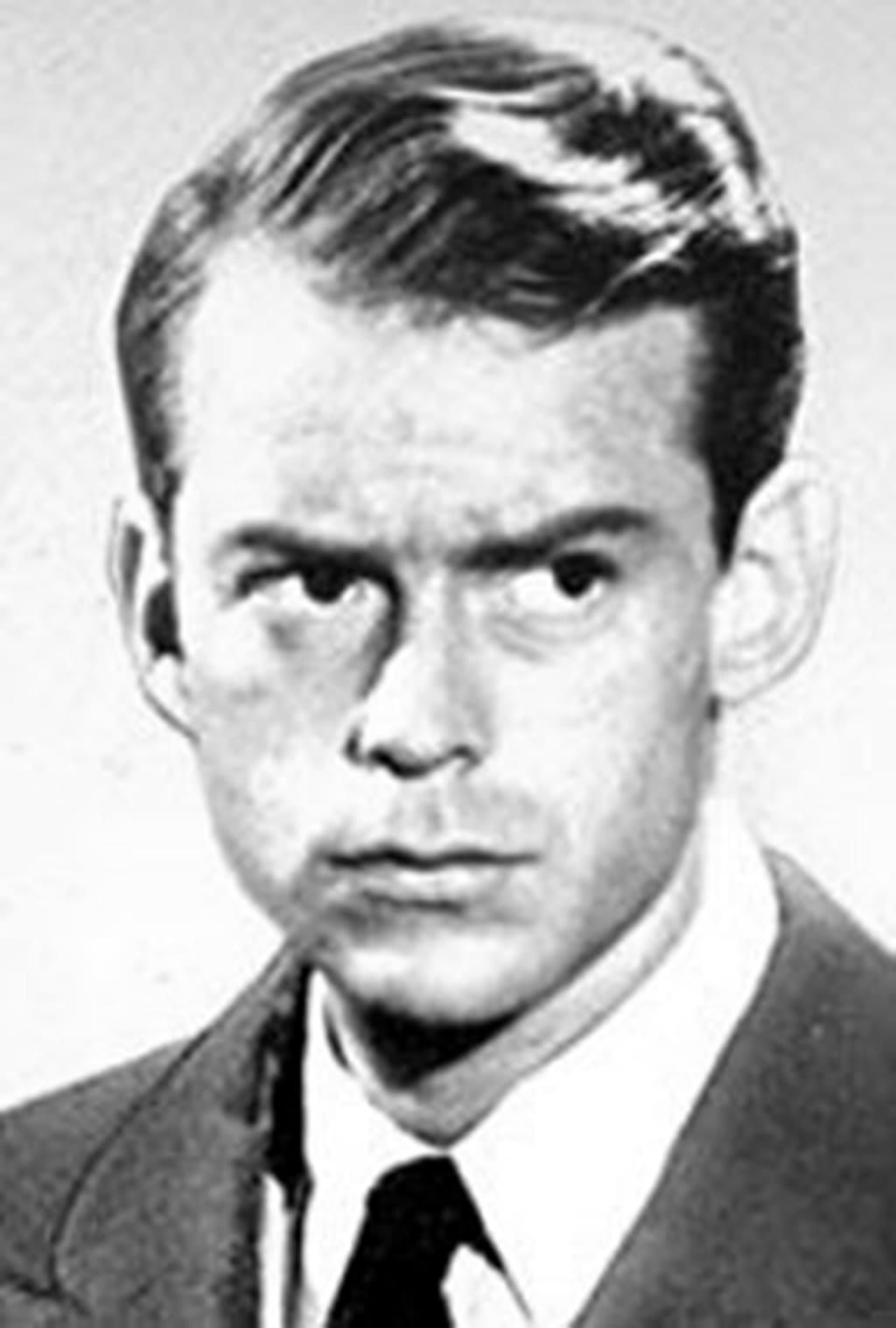 Old Hollywood is filled with stories of glamour, love affairs, and scandal to fill millions of inches of column pages. And that's just for someone focusing on Joan Crawford. With the popularity of true crime showing no signs of slowing, more stories are being unearthed from the bygone era of Hollywood.
The murder of David Bacon is one of the stories that has been making the rounds. Everything about the story suggests the public will love it, and that writers will enjoy working on the piece. As long as they love old Hollywood and don't mind an unsolved murder with more twists than a Shonda Rhimes show.
Where He Came From
David Bacon was born Gaspar Griswold Bacon Jr. in 1914 to a very politically active family. His grandfather, Robert Bacon, was Secretary of State under Teddy Roosevelt. His father served as the President of the Massachusetts State Senate and as Lieutenant Governor. This allowed Bacon to have a very charmed life, and to be educated at the best schools.
He graduated from Deerfield Academy Prep School, where he was well-liked with faculty and the students alike. Bacon then followed in his grandfather and father's footsteps and went to Harvard. While there, he began acting in the infamous Hasty Pudding Club, alongside John Roosevelt, President Franklin Roosevelt's son.
From there, secrets and unsavory behavior became part of everyday life.
NYC and Hollywood Life
After graduating from Harvard, Bacon took off for a big city adventure. There are no reports about what happened during his time in the Big Apple or why he didn't follow his family into politics after graduating. However, there are strong indications that part of the reason is because he was gay.
There are also numerous rumors Bacon was selling his body for money in the city. While there is no physical evidence to substantiate this claim, there are many anecdotes about his exploits in the city.
And while living in the city, he met a few fellow actors that would help him with his career in Hollywood. Jimmy Stewart and Henry Fonda were pals of Bacon's and led him to a screen test that would change his life... and his name.
Contract and Breakthrough
Bacon was able to leverage his family and friend's connections to get a screen test with Howard Hughes. Most people know Hughes as the eccentric billionaire who made his money with airplanes. However, he was also a movie producer and part owner of the movie studio RKO Productions.
It was in this capacity that Hughes and Bacon met. After the audition, Hughes signed the young actor to an exclusive contract. Some people, including Bacon's wife, have speculated there was something more to their relationship. The stories about their involvement range from friends with benefits to a full-fledged relationship.
As Bacon and Hughes plotted his career path, two things were agreed upon: Bacon needed a new name and a wife. Adopting a stage name, Bacon ditched the Gaspar moniker for David. Then he found the perfect companion in singer Greta Keller. She would later reveal the union was perfect because they were both gay.
The marriage worked and Hughes had him cast in the movie, Two Men From West Point. Costars loved working with him and the audiences embraced the political scion. His career was exploding.
Curse Of Masked Marvel
After starring in four pictures for Hughes, Bacon was loaned out to Republic Pictures for The Masked Marvel. It was a 12 part serial the studio was high on. Like many movies around that time, the movie had a very pro-America/anti-Japanese plotline. Despite the problematic (by today's standards) nature of the series, it promised to launch Bacon's career into another stratosphere. Except... He wasn't the first, second, third, or fourth choice.
The role had already proven to be problematic, as four other actors had accepted it only to be injured before or during filming. Even Bacon had a feeling that he wouldn't be immune from the curse that plagued the role. He told costars: "I better look out or something might happen to me." In an eerie twist, he even predicted where he would be injured, "I'll probably get hurt going home in my car tonight."
While it did not happen the night he thought it would, the statement still proved to be quite prophetic.
Murder On The Road
Shortly after their wedding, Keller got pregnant. It was a difficult pregnancy, to say the least. One Saturday afternoon, Bacon wanted to go to the beach but Keller's doctor advised her to stay close to home. She took a nap and when she woke up, he was gone. He left a note letting her know he had gone to the beach and would be back before dark.
Except he wouldn't be. While there is great debate about what happened, there are a few things that for sure happened. Multiple witnesses say they saw a dark-haired man in the car with Bacon, though none of them got a description of the other man. At least one witness claimed to have seen a man and a woman in the car, but that has been debunked by police.
As he bled out, Bacon lost control of his car and crashed into a bean field. He stumbled out of the car, and asked for assistance, for someone to call emergency services. "Help me, please help me!" he cried out to no avail. When the paramedics arrived, he was declared dead.
Nothing Makes Sense
There have been some wild claims about what happened to Bacon that day. From a blackmail attempt gone terribly wrong to a breakup that ended in a murder for hire plot. The sins of Bacon's past seemed to have caught up with him.
The only piece of evidence that has been substantiated was a camera being found in the car with Bacon. Once the film was developed, there was only one photo: Bacon naked on the beach. It puzzled police and made people wonder about what happened.
Cops dusted the car for prints in the hopes of getting a lead, anything to break the case. What they found deepened the mystery. The only fingerprints found in the car belonged to Bacon. Despite witnesses saying they saw another man in the car, there did not appear to have been another passenger at all.
Yet there was a blue sweater found in the car that was too small for Bacon to wear, and police hoped it would lead them to the murderer.
Secret Life
As the strands of the mystery kept intertwining and getting tangled, another was about to drop. There was a secret will that nobody had known about. Bacon's cousin uncovered it and filed it with the courts. It was handwritten and left everything to Keller, which was not suspect. However, some people have wondered why he didn't go to a lawyer and have it filed. Especially since he kept reiterating his fear that he wouldn't be able to finish filming the Masked Marvel role alive.
Did Bacon know his life was in danger? Was he being threatened? It seems likely, when the fact he had a secret apartment came to light. There was a key in his wallet that fit the lock for the apartment, and the police searched it. All they found was some dirty dishes and expired food. A discussion with the landlord shed some light on the apartment though.
The landlord said the apartment empty most of the time, but Bacon had been seen coming in and out with a shorter man. This piqued the interest of investigators because the way Bacon had been stabbed suggested his killer was smaller than him and this could have been the lead they were looking for. Except the man was never found.
Keller's Hughes Theory
Keller delivered a stillborn baby shortly after Bacon was killed. She went into a severe depression and most people left her alone as she grieved for her child and the friend she called a husband. Many times she mentioned a theory about who could have been behind the murder. Bacon's old boss, Howard Hughes.
She alleged the two men had engaged in a sexual relationship and the billionaire was not pleased when Bacon wanted to end the affair. Rumors popped up about Hughes also being dismayed at how fast Keller got pregnant, though he was the one who supported the marriage in the first place.
Keller also theorized that Hughes was too rich and too smart to commit the murder himself. Instead, he hired a professional hitman to take out his former lover before anything leaked out about their tryst and for what he perceived as rejection.
There might have been someone who could have confirmed this theory... someone who allegedly victimized Bacon himself.
Blackmail Is An Accurate Word
As Bacon's career was ascending, some of his activities needed to be kept hidden. Since this was the Golden Age of Hollywood, many of the studios would pay people off to keep them quiet about the bad behavior of top tier stars.
With Hughes as his boss, Bacon was no exception. Unless he was trying to keep Keller and Hughes from knowing what he was doing. While Keller tried to explain that the man seen with Bacon at his secret apartment was their gardener, that does not seem to be the truth. An argument overheard by a neighbor seemed to suggest the two men were intimate.
The roof of Bacon's Cadillac Convertible was slashed with a knife. According to Keller, the story of how that happened kept changing. One time it happened while he was in the car and then it changed to happening while he was filming at the studio. In either case, he traded the car in for the one he would be killed in.
Did his myriad of secrets do him in? Maybe. Or it could have been a break up gone bad. In either case, whoever killed David Bacon seems to have gotten away with murder. Except according to the LAPD, they are still looking into the case. A spokesperson informed us: "It is an open case. At this time, [we] are not commenting any further."
A mystery that captivated Hollywood for more than 76 years has yet to end.