The First Victim Of The "Ken And Barbie Killers" - Tammy Homolka's Terrifying Death
Tammy Homolka was killed in December 1990 after being drugged and sexually assaulted by her sister Karla and her fiancé Paul Bernardo, the murderous duo who would later be responsible for the deaths of at least two more females.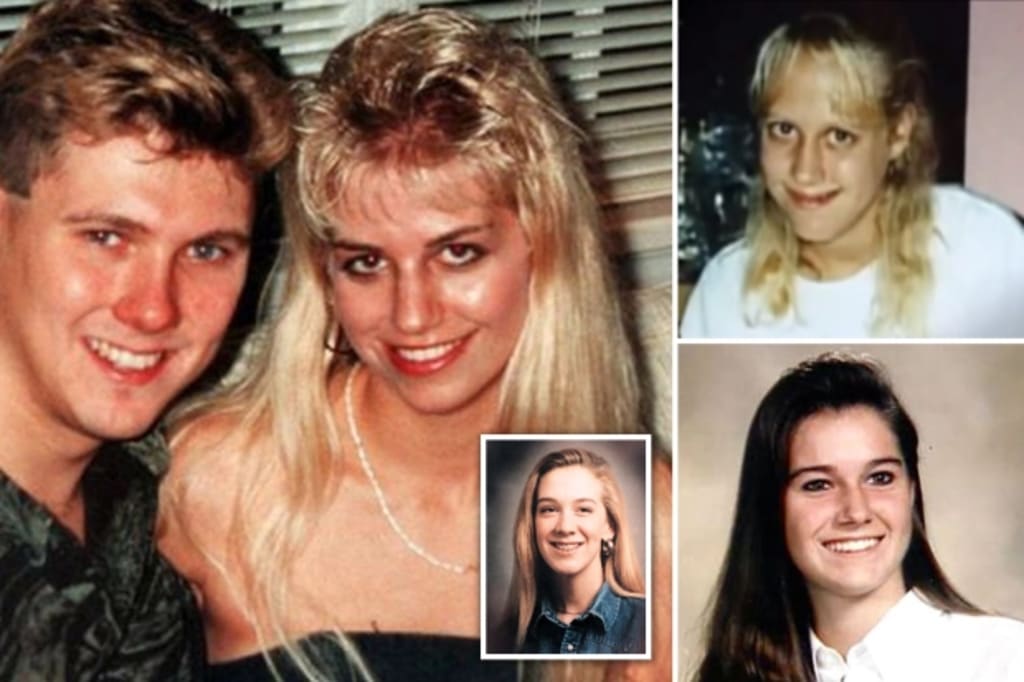 The "Ken and Barbie murders," a violent married pair named Paul Bernardo and Karla Homolka, terrified Canadians in the 1990s. Between 1990 and 1992, the gorgeous, blond couple raped and murdered three young girls, including Tammy Homolka, Karla's younger sister.
Tammy was actually the first victim of their crime wave. Bernado insisted on having Karla's 15-year-old sister as a "present" in December 1990. She was drugged, raped, and her death from choking on her own vomit was covered up by the two.
Who was Tammy Homolka? What happened to her? And how did the murders of Ken and Barbie end up being apprehended?
The Calm Early Years of Tammy Homolka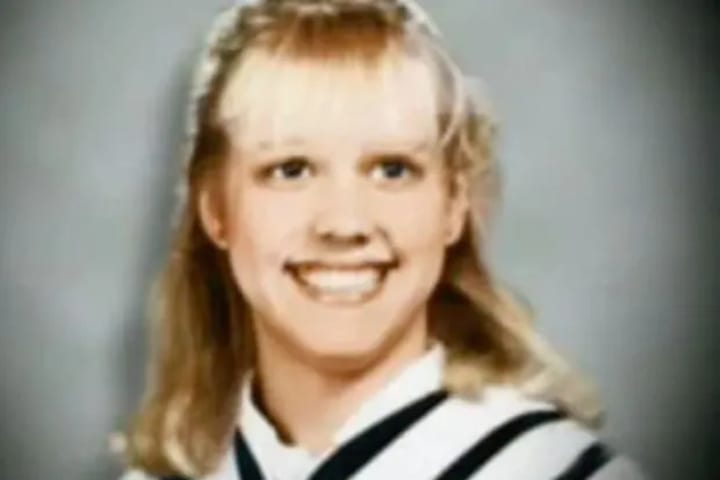 Tammy Homolka, who was born on January 1st, 1975, had an entirely typical upbringing. With her two elder sisters, Karla and Lori, she was raised in Ontario, Canada. She went to Sir Winston Churchill Secondary School, where she excelled in soccer and track and field.
Karla, Tammy's oldest sister, had begun dating Paul Bernardo by the time she was 15 years old. The two seemed to be drawn to one another in a cosmic, magnetic way. But, their union was far from a fairytale.
Despite appearing nice, Bernardo was actually the Scarborough Rapist in the eyes of the authorities. Between 1987 and 1988, he attacked 11 women over the course of 13 months all throughout Scarborough. According to Investigation Discovery, he confessed his nefarious schemes to Karla, who indulged and supported him.
Yet when his bond with Karla grew stronger, Bernardo's attention shifted to Tammy Homolka. He supposedly resented the fact that Karla wasn't a virgin when she first met him and occasionally forced her to introduce herself as: "My name is Tammy. I am a 15-year-old. I'm your virgin and I want to marry you." - According to UPI.
Soon, Bernardo realized that the fantasy was insufficient. Later, Karla testified that her fiancé "thought the only way he could have sex with her was to drug her" because he "wanted to have sex with Tammy."
The Case Of Tammy Homolka's Death
Karla Homolka testified during the trial that she was "completely against the idea" but eventually gave in after Paul Bernardo intimidated her with threats and physical force. Karla asserted that it was all Paul's idea, even though others have claimed that she offered Tammy to Bernardo as a "present".
She stated that he picked December 23, 1990, as the attack date. "This is the day I want to do this, he remarked. "It would make a wonderful Christmas present for me,'" Karla reportedly said. "I cried and pleaded with him not to. "No, we're doing it", he responded. The end was reached.
After the Christmas dinner with the family, Karla and Bernardo hid Valium in Tammy's rum and eggnog. Bernardo raped Tammy after she collapsed, filming the crime with his camera. Then Karla covered her sister's lips with a handkerchief drenched in Halothane, an anesthetic she had stolen from the animal hospital where she worked.
Karla complied with Bernardo's desire to have sex with her sister.
But as Tammy Homolka began to throw up and choke, their strategy took a fatal turn. Investigation Discovery claims that even though Karla and Bernardo dialed 911 out of fear, it was already too late. On December 24, 1990, a few days before she would have been 16, Tammy Homolka passed away.
The Story of the "Ken and Barbie Killers":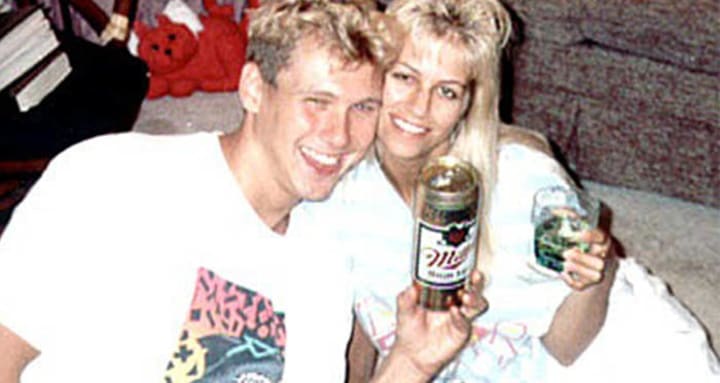 Following the murder of Tammy Homolka, Paul Bernardo and Karla Homolka remained hidden for almost six months. They kidnapped Leslie Mahaffy, a 14-year-old, in June 1991, becoming their second victim. Karla witnessed Bernardo kidnap the girl, bring her home, and rape her for hours.
Karla and Bernardo later accused one of them of killing Mahaffy by choking her to death. The wicked duo then dismembered her body, buried it in cement, and dumped her remains in Lake Gibson in Ontario. Mahaffy's bones were found just a few days later, on June 29, the day Paul Bernardo and Karla Homolka were wed.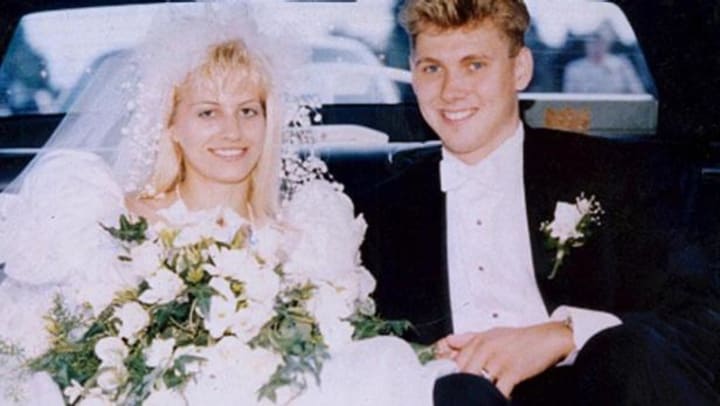 Pictures of the joyful couple on their wedding day don't reveal anything about their heinous behavior. They also fail to mention how bad Bernardo's harassment of Karla had gotten. Karla claimed, according to UPI, that Bernardo was verbally and physically violent and even forced her to sleep on the floor.
Nonetheless, the alleged Ken and Barbie murders continued their joint murderous spree. On April 16, 1992, under the pretense of seeking directions, Karla enticed 15-year-old Kristen French toward her car, and Bernardo seized the girl from behind. They raped, beat and killed her.
By that time, Karla had several good reasons to break up with Paul Bernardo. He had murdered Tammy Homolka, her sister, abused her, and turned her into a murderer. Karla ultimately left her husband in January 1993 after being beaten so severely that she moved in with family.
They were told everything by Karla, and they informed the police. Karla acknowledged the murders and said Bernardo had forced her to assist him.
According to Karla, "He'd strike me if I didn't totally turn the water tab off," according to the Daily Mail. "He threatened to hit me if I didn't say the correct thing. He warned me to guard my back because he would have knives at my throat. Always keep an eye on your back when I'm around. He was violent both verbally and physically to me."
Karla Homolka received a 12-year term as compensation for her cooperation while Paul Bernardo received a life sentence. She was released from prison in 2005 after completing her sentence, and now has three children and is married, according to Investigation Discovery.
About how one of their daughters killed the other, her parents have not made many public statements (their third daughter, Lori, later changed her name). But, Karla Homolka's father said in 2005 that he wouldn't be meeting her outside the jail following her release.
Reader insights
Be the first to share your insights about this piece.
Add your insights