The Empty Gift Box
Hope Lost: Hope Restored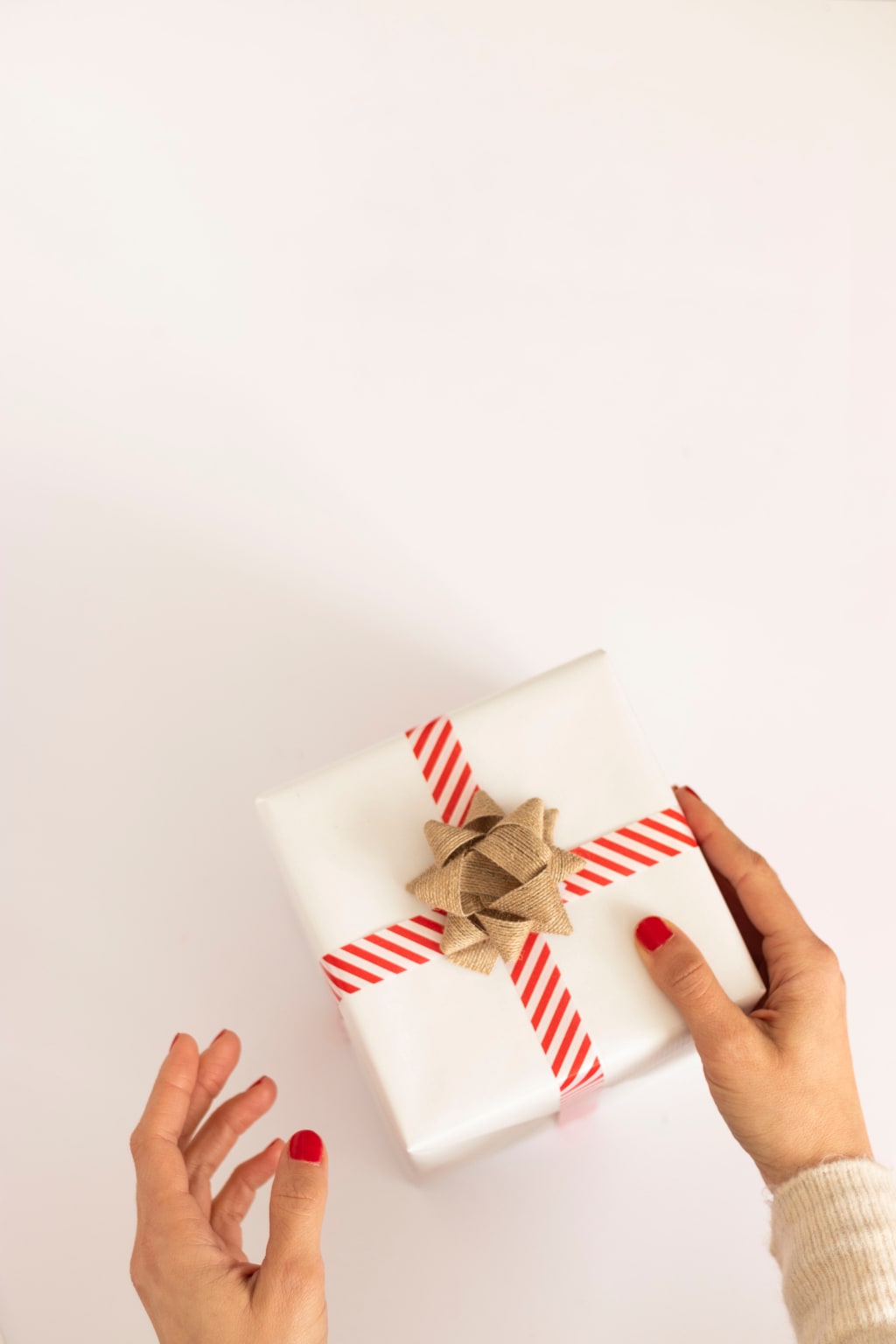 Photo by Superkitina on Unsplash
Detective Charlie O'Connell reached to press the elevator button for the parking garage. "Are you sure your informant gave you the right address? No one was in Apartment 706."
His partner, Pete Smirnoff, looked at his watch then put his hand against Charlie's chest to stop him from getting on the elevator. "You know how it is with snitches. Sometimes they come through other times a wild goose chase. Charlie, you are closer than you think in finding out who the dirty cop is on Petrov's payroll."
Smirnoff turned and walked away from the elevator, "Go get the car. I will meet you at the main entrance. I should have checked the next-door neighbor. They may have seen who left the apartment."
"Pete, you want me to come with you in case you need backup?"
Walking away, Smirnoff shook his head. "No. I am good. Be waiting at the front entrance. It is cold as hell outside."
Charlie shrugged as he entered the elevator, then pressed the button.
Stepping out of the elevator into the poorly lit parking garage, Charlie paused to scan his surroundings. The garage appeared empty except for the parked cars scattered around. He glanced over at the wall next to the elevator. The wires dangled where a security camera once hung, "I hate these old run-down buildings." Charlie headed toward his car. As he passed a support pylon, Someone called out, "Hey O'Connell!"
Charlie turned to look at the blur outside of his periphery. Pain shot through his chest. The last thing he heard — the sounds of metal clanking from a silenced pistol.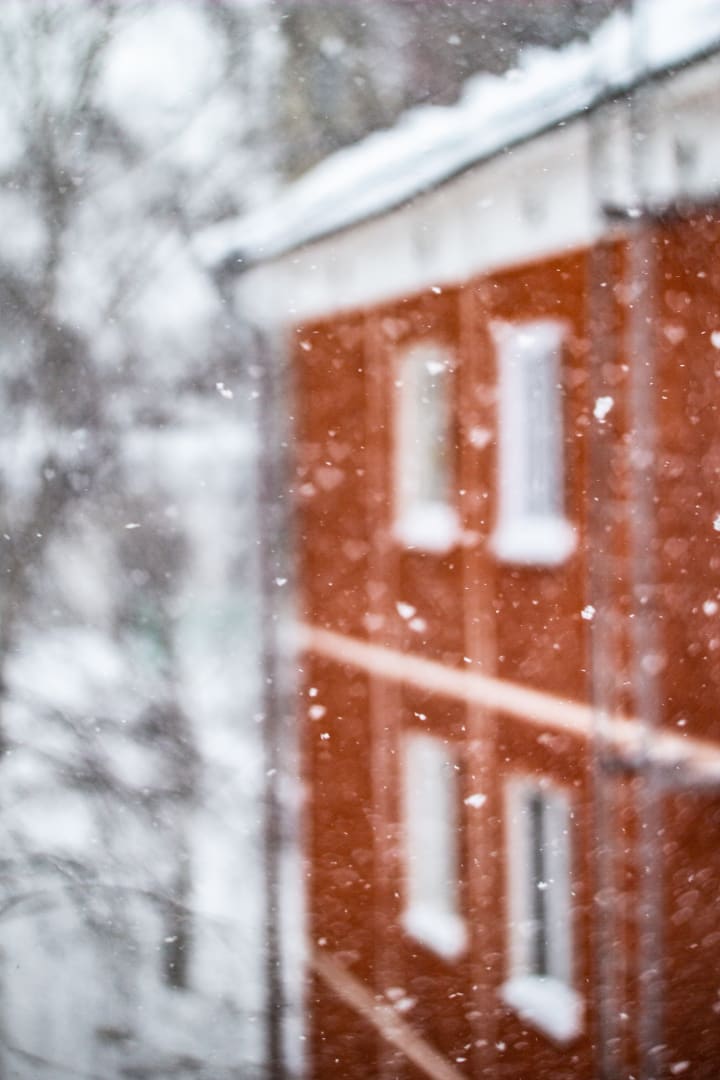 Mike watched out the front window. The winds off Lake Michigan picked up the light dry snow and blew it in gusts. The gloomy gusty January day reflected the sadness that fills this time of the year.
Anya, his mother walked out of her bedroom with a small box in her hand. "Mike, time to open your gift."
The thirteen-year-old turned toward his mother, "Mom, I know we don't have the money for presents. Why do you do this? Besides, you gave me a gift on December 25th."
Anya tilted her head to one side and placed her left hand on her hip. She held up the box in her right hand like a food tray. "Please indulge me. Your dad came from traditional Irish Catholic stock. So we celebrate Christmas on December 25th. My parents raised me Orthodox. So we celebrate Christmas again in January."
Anya sat on the love seat then patted the empty spot motioning for Mike to sit down next to her.
"With all of this sadness, why do you get me a present for Orthodox Christmas anyway?"
Anya placed her left hand on Mike's arm, "Because this is a time of sadness, I get you a present. Have I told you the story about Grandma and Grandpa Sila?"
"Yes, Mom, many times."
"Good one more time won't hurt. Grandpa and grandma left the Soviet Union as exiles in 1982. They were religious dissidents. They arrived here with my momma and uncle Josef and the clothes on their backs. Grandpa and grandma worked hard to make a life here. Though they appreciated the opportunity afforded to them in Chicago, their hearts never left Russia. Grandpa always used to say that he loved Mother Russia, but the Soviet government was like a drunken, abusive father. So, to keep Mother Russia alive, we celebrate Orthodox traditions."
Mike lowered his head, "I wish Dad were here." Anya gently grabbed Mike's cheeks in her dry, cracked hands, then turned his head to look at her, "So do I."
"I miss him taking me to the Bulls' games. We would eat hotdogs and drink pop. He would tell his corny jokes."
Tears formed in her eyes as she spoke, "Son, your dad was a good man and an honest police officer."
"Mom, he was a good dad too.
"You have grown to such a strong young man. You are old enough to know what happened to him."
Anya glanced up out of the corner of her eyes. "After your dad died, Pete Smirnoff, your dad's best friend, and partner betrayed him. Pete claimed that his Informant told him that your dad was the corrupt officer taking bribes. Allegedly, Pete's informant overheard Andrei Petrov, head of Petrov Crime Syndicate, give the order to have your dad killed because of a dispute over money."
"Uncle Pete, did that to dad?"
"Yes, after Smirnoff's informant disappeared, the investigation became entangled in red tape, and nothing ever happened to Petrov. That is why we have not received your dad's survivor benefits."
Anger crossed Mike's brow, "Mom, it is not fair that you work so hard, and we struggle the way we do."
"Hun, It may seem like we have little. But because we have each other, we have much."
"Mom, I didn't get you a gift."
Anya hugged her son, "You are my gift. Now, open your gift."
Mike studied the small box before removing the plain white wrapping paper. Anya smiled, watching his expression. To savor the anticipation, he meticulously untied the knot in the ribbon. Instead of tearing the paper, Mike removed the tape. He looked up at his mother and handed her the wrapping paper. "Maybe, we can reuse this for next year."
Christmas gifts were few. Anya taught Mike to take his time to let the excitement linger.
The box was a cube, 6" by 6" by 6", inexpensive, and from the Dollar Store.
Mike shook the box."It seems empty."
Anya nodded, "Go ahead; open it."
Mike opened the box, "The box is empty!"
Anya pointed, "Look closer, what do you see?"
Mike frowned, "Mom, I see the bottom."
Anya sighed, "The box contains the universe."
Mike turned to his mom, "I'm confused."
"My gift to you is more important than anything that I can buy. This box contains my heart and love for you."
Anya pulled Mike into an embrace.
A knock at the front door, Anya got up and looked out the window to see a man who looked familiar. With the chain lock still engaged, she opened the door a crack. The man raised his badge. "Mrs. O'Connell, I am Captain Brett McCallister. I have news that you will want to hear. May I come in?"
Anya opened the door, "I recognized you from one of the Christmas parties when Charlie was still alive. Please come in."
Anya pointed toward the small love seat that served as the couch.
After Charlie died, she cleaned houses to provide for Mike and herself. She sold their home and most of their belongings before moving into public housing.
"Mr. McCallister, could I get you some coffee?"
"Yes, that would be great. That wind cuts right through you. I could use a cup."
As she added water to the machine, "I hope you don't mind Kuerig brewed coffee. A client gave me this machine and several boxes of K-cups for Christmas. Do you like Green Mountain blend coffee?"
Captain McCallister responded, "Anything is fine."
She prepared two cups One for him and one for herself. "How do you take your coffee?"
"Black, Thank you."
Handing the officer his coffee Anya sat down in her rocker. "Captain McCallister, what brings you to our home?"
He took a sip then set his cup down on a coaster. "First, I apologize for the way this has dragged on for too long. The police disciplinary board has cleared all criminal allegations against your husband. After his arrest for corruption charges, Peter Smirnoff has cooperated as a federal witness against the Petrov Crime Syndicate. In a sworn deposition, he cleared your husband's name. Smirnoff testified that Andrei Petrov hired a hitman to kill your husband. Charlie's investigation had disrupted Petrov's criminal operations. The sad thing is that Pete Smirnoff willingly sent your husband to his death."
Detective Mccallister opened a folder. Pulling out several documents, He handed one to Anya. While she read over it, he explained them. "This document states that dating back to Charlie's death, you will receive five years back pay. You will continue to receive his survivor's pensions until you remarry or become deceased. Health insurance and education benefit are available for you and Mike."
Detective Mccallister set that document down then picked up another. "This is your husband's life insurance policy worth $100, 000. Because of the undue hardship, the city of Chicago has agreed to double the insurance policy."
McCallister sighed, "Mam, I know this will not bring back your husband. Nor will it make up for your hardship these last five years. But, I hope it helps you and Mike going forward."
Anya and Mike looked at each other. Both were speechless as tears started flowing down their cheeks.
After wiping her eyes and nose with a tissue, Anya cleared her throat. "Captain McCallister, Thank you for taking time out of your weekend to come here today."
"Mrs.O'connell, The city finalized the paperwork yesterday evening. I felt obligated to come today. Your family has suffered long enough."
Anay looked at Mike, "This year, there is more than my love in the gift box. The box is a symbol of restored hope."