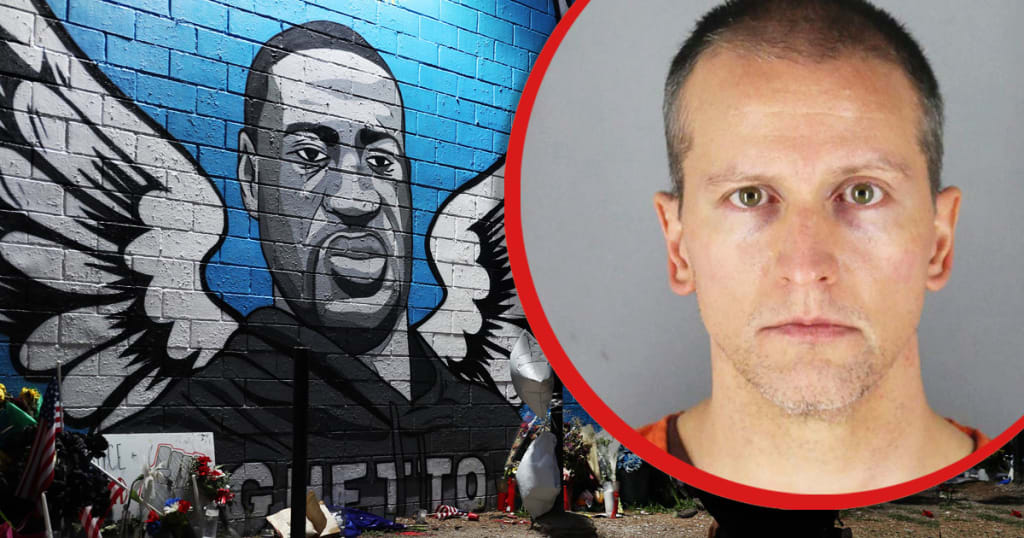 In the midst of a worldwide pandemic, the world was on lockdown. World leaders telling us to stay inside and to only go out if needed. Inner cities are still bustling in the summertime.
Minneapolis wasn't different from any of the other large cities. A hot late May day brought out George Floyd. A middle-age black man to his local party store. He was in the car with a friend of his and went into the store. At purchase, he tried a $20 bill. The $20 bill was deemed fake.
He left the store unhurried, but the police were called. Derek Chauvin arrived on scene and asked him to step out of the vehicle. He obliged and stepped out. With force, Chavin and his other officers on the scene tried to push Floyd in the vehicle. Floyd did resist while begging the officers to not put him in there. That he was "Claustrophobic".
After more resistance, they laid Floyd on his belly and Chavin placed his knee on the back of his neck. Floyd was yelling and begging for his life, yelling he could not breathe. Under the knee of Derek Chauvin, Floyd took his last breath.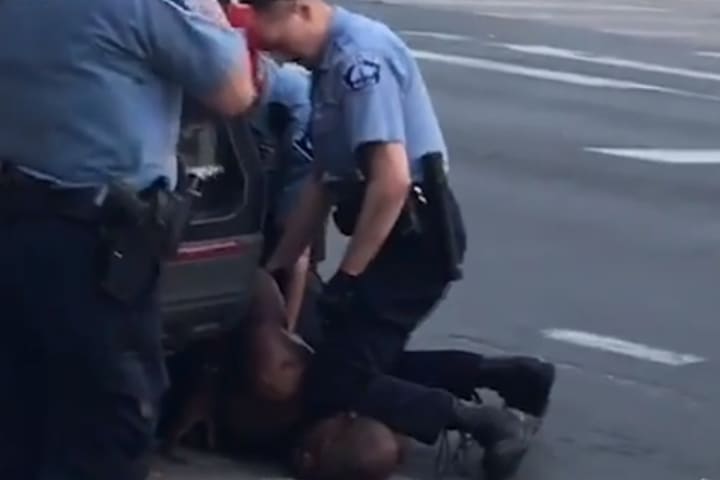 The ambulance was called and on the way to the hospital, they performed CPR but was pronounced dead on arrival.
The next year, in April of 2021, Chauvin was brought to trial. After a seemingly long trial, he was convicted on all three charges. Second-Degree Unintentional Murder, Third Degree Murder, and Second Degree Manslaughter.
According to TMZ, today Chauvin sits in a 23 hour lockdown. He's been locked down for 8 months now in the Administrative Control Unit. It is restrictive housing with extensive security.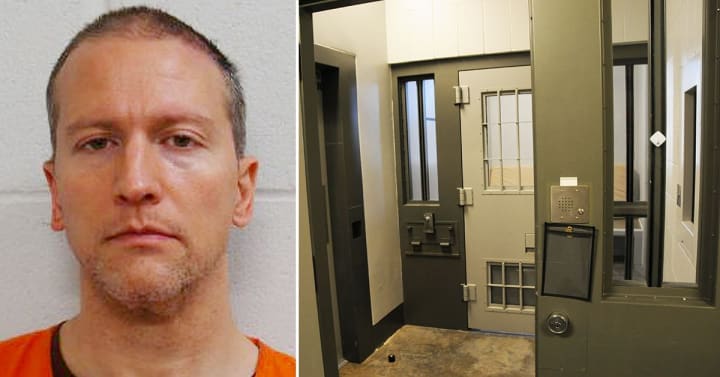 He has surveillance on every move he makes. He is in isolation. No prison job opportunities, no educational programs, or other inmate contact. He showers, eats, uses the restroom, and sleeps all in the same cell. He is allowed one hour a day outside for exercise.
A normal inmate would be placed in General Population, but Chavin being an ex cop could get killed. This isolation and separation from the other inmates is for his safety.
In 2021, he was charged for the criminal charges of the Floyd case. He currently awaits the civil charges that could give him 25 years.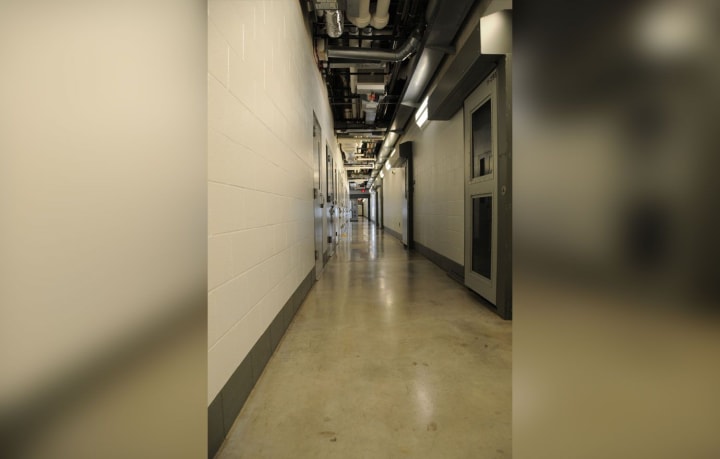 According to BET news, Chauvin was also facing another federal indictment which accused him of subduing a teenager by his throat. But as part of his plea deal, the indictment will be dismissed.
Chavin has repeatedly requested to be placed in federal prison, even if it means his sentence will be longer. A former federal prosecutor, Neama Rahmani told ABC that federal prisons are nicer and safer than state or local jails.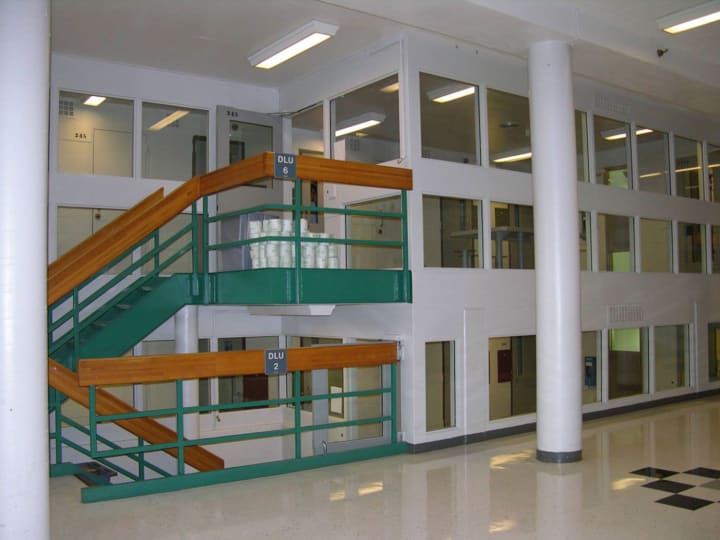 "He's been a police officer for quite some time and he's arrested a lot of folks and probably put them in Minnesota state prison," Rahmani said. "It's much less likely that he's going to run into people that he's had interactions with federal prison. So, it's going to be a lot safer for him."
The system could send Chauvin to any prison throughout the country, but with the case having national attention, he would more than likely be placed in isolation in federal prison as well.
According to Yahoo News, Derek Chauvin could be sent anywhere in the country, but he can request his preferred facility.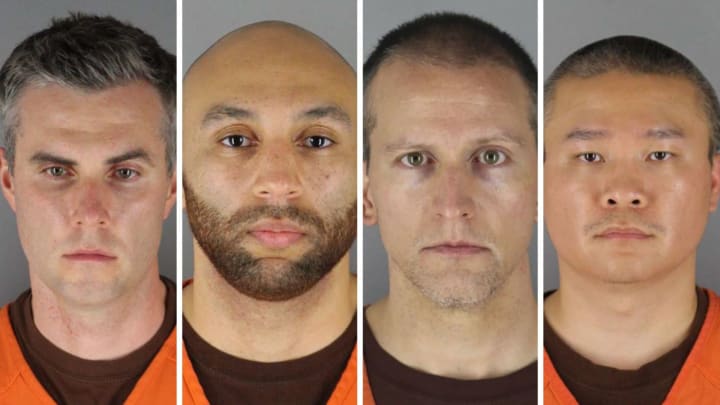 Three other officers were with Chauvin on scene the day Floyd was murdered. They did not try to stop the situation that led to the conviction. The three officers are also facing state and federal trial. All three have pleaded not guilty to all charges.
Credit:
https://www.tmz.com/2022/01/01/george-floyd-murderer-cop-derek-chauvin-life-behind-bars/
https://www.bet.com/article/pxz23c/derek-chauvin-life-pirson-geogre-floyd-murder
https://abcnews.go.com/US/derek-chauvin-federal-prison-means-hell-time/story?id=81845835
https://www.yahoo.com/video/derek-chauvin-leading-dismal-life-150156904.html
Reader insights
Be the first to share your insights about this piece.
Add your insights