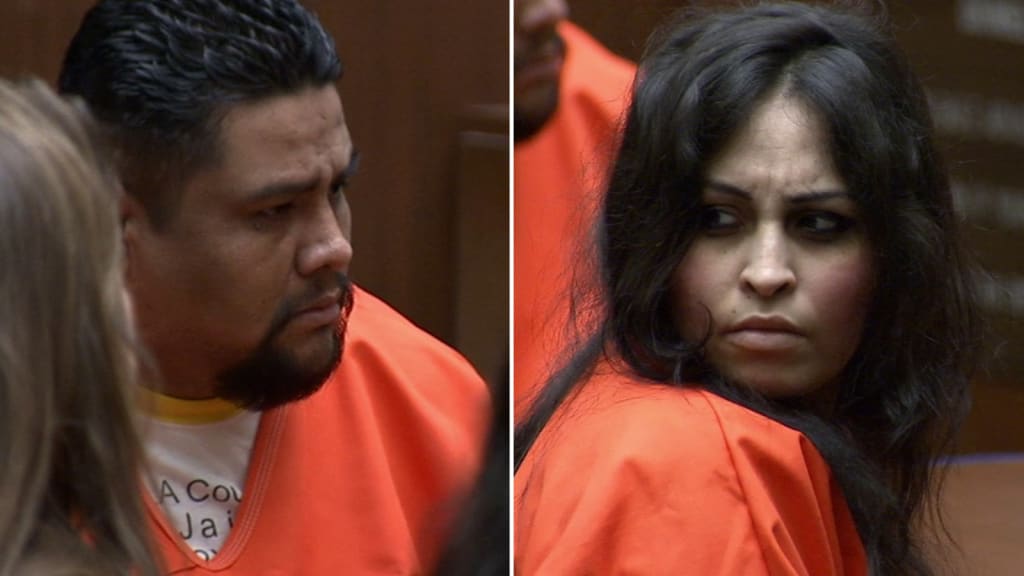 Convicted Murderer, Pearl Fernandez, faced resentencing June 2021 for the murder of her son Gabriel. A Netflix documentary spelled out the details of the horrific offense. Fernandez and her then-boyfriend, who is currently on death row, tortured the 8-year old boy to death. Motive is unspecified, but many believe it is due to the parents having suspicions of the child being homosexual.
Many times, Los Angeles Department of Children Services were called to the Fernandez home. School officials and others would call the LA DCFS to investigate abuse on Gabriel. Nothing ever came of the investigations. The court judge dismissed any charges against the social workers.
Some of the torture that Gabriel faced was physical abuse, forced to eat cat litter, be put in severely hot water, shot with beebee guns, and the worst was to be locked in a cabinet for days on end. Those are just a few things he had faced.
Pearl Fernandez quickly became the most hated woman in the United States, and possibly the world.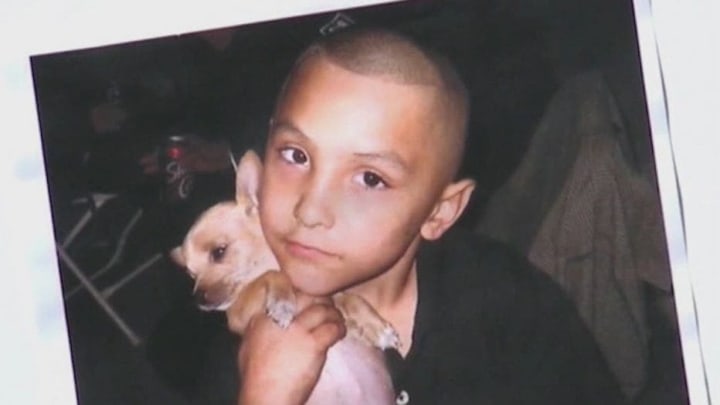 On April 8, Fernandez contended that she could not now be convicted of first-degree murder or second-degree murder due to recent changes in state law.
"It has been established by her own admission during her guilty plea that the murder was intentional and involved the infliction of torture over a period of several months," The judge said.
The court also noted that Fernandez was a "Major participant in the murder of a child victim," and agreed to waive any and all of her appellate rights at the time of her February 2018 guilty plea.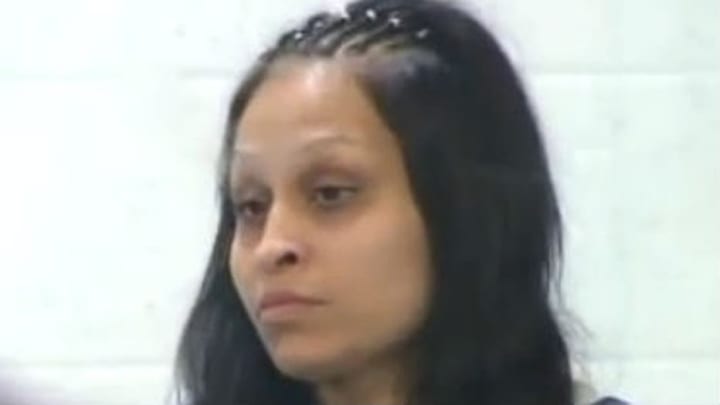 Since Fernandez has been in prison, it's been said that she has been beaten, put in protection, and also suffers from continuous nightmares.
Rumors over social media and internet news state that Fernandez still continues to be suffering while in her prison home. Mothers who abuse their children are told to have no mercy when it comes to the other inmates.
"Pearl Fernandez is in my mom's prison where she works and she's been getting her ass beat," an unconfirmed tweet reads. "My cousin's co-worker worked at the jail Pearl Fernandez is at and said she got her ass whooped three times and had to be isolated," another tweet reads.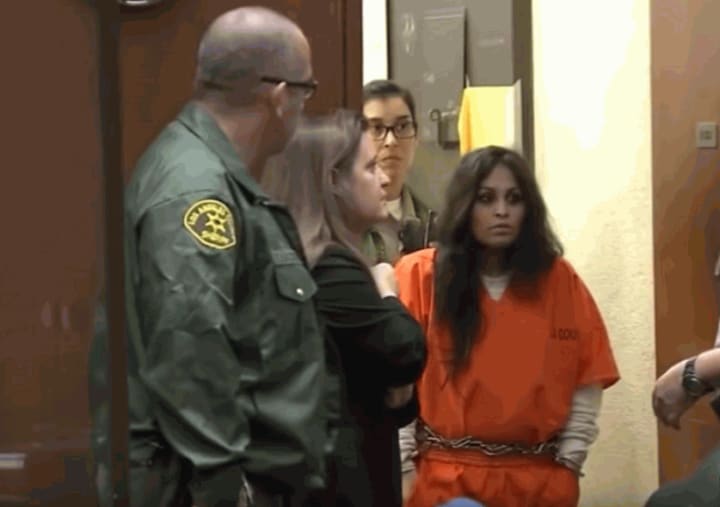 When the convicted murderer, Pearl Fernandez, applied for her resentencing she claimed that she did not kill Gabriel. Pearl stated that she "Did not, with the intent to kill, aid, abet, counsel, command, induce, solicit, request, or assist the actual killer in the commission of murder in the first degree."
The Judge didn't buy her statement and denied her resentencing. Deputy District Attorney Jonathan Hatami opposed the application and later tweeted, "The true measure of our community can be found in how we treat our children. I will always stand up and fight for our most vulnerable. Justice was served today."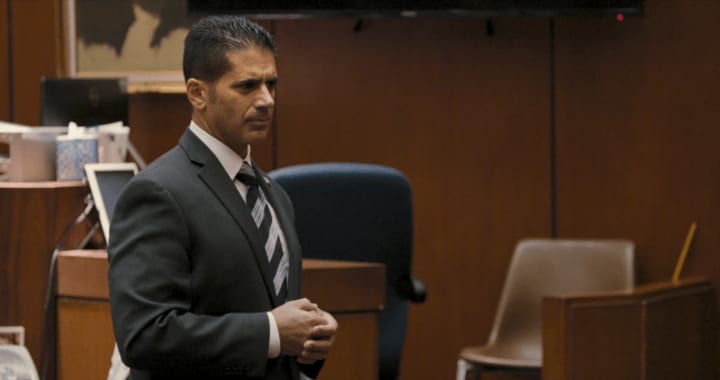 There was no way that Judge Lomeli was going to accept Fernandez's application. Lomeli came out and quoted, "You want to say that the conduct was animalistic, but that would be wrong because even animals know how to take care of their young… it's beyond animalistic," Lomeli said.
Isauro Aguirre chose the emotionless face in his sentencing. He had no tears for what he did to young Gabriel. He continuously beat him, starve him, locked him in a cabinet, shot him with BeeBees, and made him eat kitty litter.
Many people state that Aguirre is pure evil in human form. He was sentenced to death and has since been sitting on death row.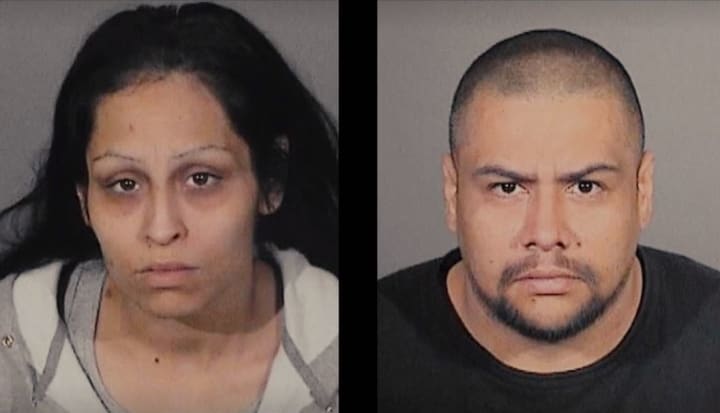 "It was emotional being back in that courtroom again," Olivia Rubio, Gabriel's cousin, said. "For me, it took me back, three years ago, five years ago. But, you know what? Our wounds will heal."
"We're thankful that she's been denied and she will die in prison where she's intended to," Emily Carranza, Gabriel's cousin, said.
Credit Due:
https://losangeles.cbslocal.com/2021/06/01/gabriel-fernandez-pearl-fernandez-re-sentencing-request-denied/
https://thenetline.com/pearl-fernandez-now/
Reader insights
Be the first to share your insights about this piece.
Add your insights