The Deadliest Emotion
and the consequences from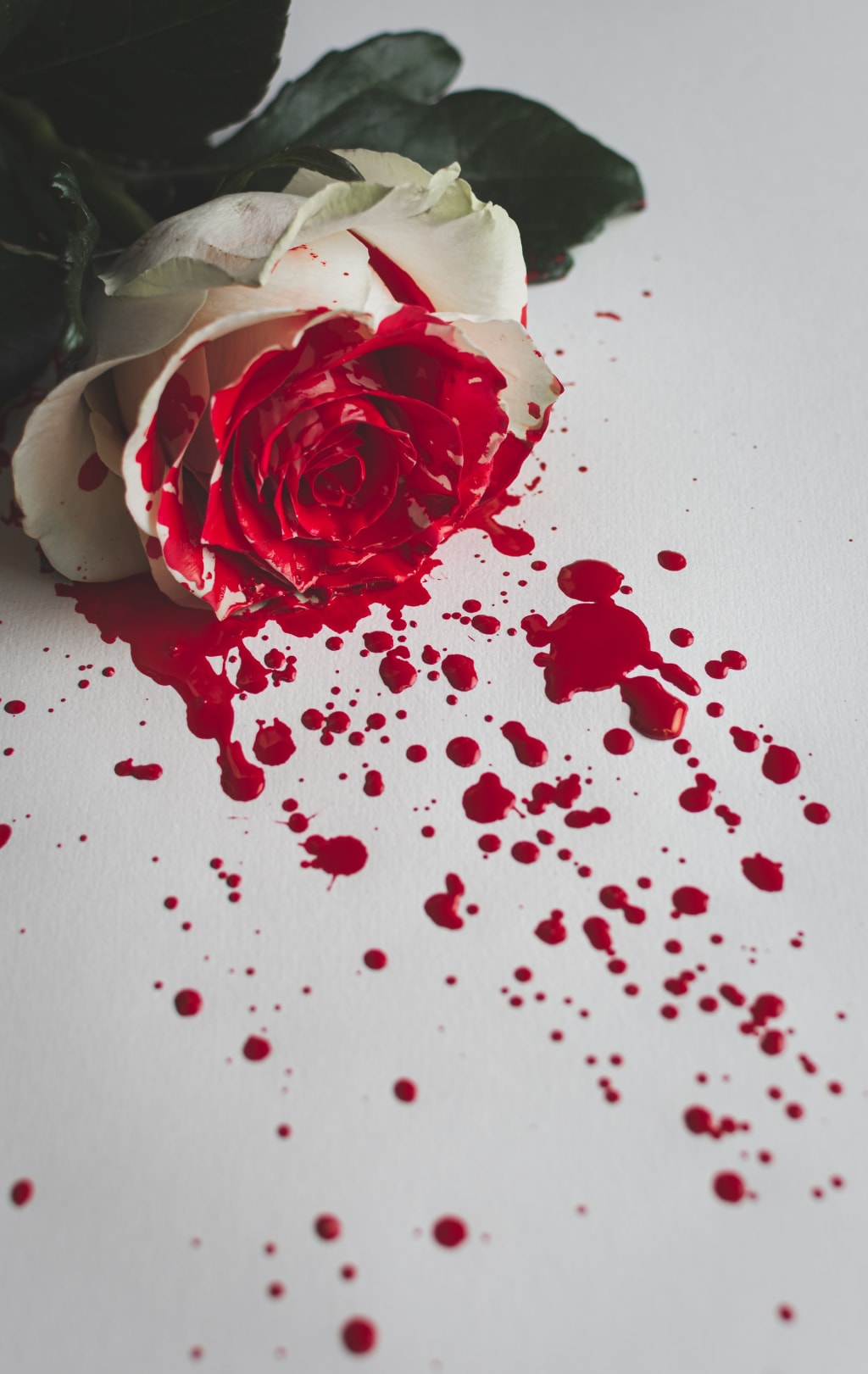 from Alexandre Boucey on Unsplash
Michael still loudly proclaimed his innocence, even as he was dragged from the courtroom in handcuffs. The evidence showed otherwise.
During the six-week trial, prosecutors had proven beyond the shadow of a doubt that Michael had indeed murdered his wife, Kathleen. His fingerprints were on the knife. There was no indication of forced entry into their home. Witness testimony confirmed the vicious argument that ensued and threats Michael made against her when he found her in the restaurant with her lover. He had no alibi.
Two months before her death, Michael had noticed a change in Kathleen. He accepted fault for his part in the deterioration of their relationship. He was very busy at work for the past six months and wasn't giving her the attention she needed, the help she needed, or the love she deserved. He was aware that she was lonely, as he was spending most of his time at the office lately. They fought more. Dinner wasn't always ready when he got home, as it used to be. She complained more about his lack of help around the house and reminded him that she too had a job to go to every day but still managed to get done what had to be done. The project Michael had been working on would be ending soon, and hopefully, things could get back to normal. He promised his wife a long vacation after it was over, hoping for a chance to rekindle their romance.
Michael was stunned when he picked up Kathleen's phone off the counter and saw the text messages from some guy named Aaron. "I'll love you till the end of time," "Can't wait to hold you in my arms again and feel your body next to me," and numerous others similar.
The look she saw on Michael's face when Kathleen walked into the kitchen jolted her with the stark realization that she had been caught. She felt a red hot flush rise from her toes to the top of her head and stood in place, shaking and speechless. Kathleen's immediate reaction was to apologize, to cry and beg forgiveness, but the words wouldn't form in her throat, the tears wouldn't flow. She just stood there, frozen, waiting for a reaction from her husband.
Michael laid the phone down and walked out of the room, with Kathleen following close behind, begging him to say something. He grabbed his jacket and headed out the front door, responding only to Kathleen's cries that he needed time to clear his head. When he returned an hour later, he was ready to talk but even more ready to fight. He wasn't in the mood to listen to his wife's excuses. He was still in shock. Her betrayal was agonizing, and his heart was broken. Michael didn't see a way for their marriage to survive this and wanted to be left alone.
--------------
When Kathleen's brother Robert arrived at the prison, he was hoping Michael would finally admit his guilt in the death of his sister. It had been three months since the trial, but Michael was still sticking to his ridiculous story. Everybody knew the truth. No one doubted that he had murdered Kathleen in a fit of rage upon hearing that she was leaving him for her lover Aaron. Robert was hoping the conviction would give him closure. It didn't. He needed to hear it from Michael. He needed the truth, straight from the murderer's mouth. He wouldn't get the answers he was looking for, as all during the visit, when Michael retold his story; he still insisted that he was innocent, that he had somehow been set up.
Robert wasn't interested in any more of Michael's lies. He had already heard about the fight they had in the kitchen the day he found those texts on Kathleen's phone. He heard about her supposed sobbing apology, about her insistence that she still loved Michael and would end it with Aaron. Robert already listened to Michael's lame excuse about arriving home late on the day of his wife's death because he had to pump up a flattened tire when asked why it took him so long to call 911. He usually arrived home at 4:45, but that day conveniently got delayed for 30 minutes. Also, conveniently, the doorbell camera had been disabled by a man who looked similar to Michael, wearing the exact same coat, but Michael argued it wasn't him. Robert cringed when Michael still insisted that he found Kathleen on the floor with a knife in her heart and that he touched the knife without thinking, in a state of shock. Robert had heard it all before and didn't believe any of it. He wanted the truth. Unfortunately, he wouldn't find any of it here.
-------------
Aaron sat at the bar, sipping his bourbon, fighting the tears that were welling in his eyes. It had been nine months since his lover's death, and he was still struggling with the emotions that overwhelmed his soul. He couldn't believe his rotten luck. Aaron thought he would never find love again after his wife Colleen's drowning ten years prior. That all changed when he met Kathleen. He was immediately enthralled by her beauty, tall with flowing brown hair and eyes the colour of chocolate. She kind of reminded him of Colleen in a way.
Aaron and Kathleen met in a coffee shop on a cool winter morning. Kathleen had been out for her daily walk and stopped for a coffee on the way back. It was a routine for her. She always ordered the same drink and sat at the same table, catching up on the daily news on her phone. When she heard a voice asking if he could join her, her first instinct was to decline but seeing there were no other tables available; she agreed to allow him to sit.
They didn't speak much during that first meeting and not much more than small talk for the first couple of weeks, but as time went on and Aaron kept showing up, Kathleen looked forward to seeing him. Conversations became more personal, and a relationship grew.
When Aaron told Kathleen about his wife's death, she felt sympathy for him and, in time, even deeper feelings. As Kathleen began to realize she was falling in love with Aaron, their meetings graduated from coffee shop to lunch dates and eventually to hotel rooms.
Aaron and his wife, Colleen, had been married for seven years when they were invited to spend their anniversary weekend at a friend's cottage. After a few drinks and some partying, they decided to take the boat out for a run on the lake. Colleen was not a good swimmer. She had never learned due to a fear still hanging on from childhood when her brothers loved to jokingly dunk her under the water in the community swimming pool. The fact that she was even willing to go out on the lake was undoubtedly influenced by the alcohol she had consumed. Aaron wasn't concerned, though. Even though he had also been drinking, he was much more sober than Colleen and was an expert swimmer. Aaron had worked as a lifeguard during high school and college and was a member of the national collegiate championship team.
When Colleen's body was found in the lake the next morning, Aaron was visibly devastated. He was shocked when she jumped off the boat into the water. He knew she couldn't swim. He told the detective that he immediately dove in after her but couldn't see her in the darkness. He screamed for help and searched for half an hour to no avail.
Aaron took another sip of his drink and pined for the two women he had loved and lost. How could one man endure such sadness without going mad? As the memories flowed warm like the bourbon he was drowning in, he felt his emotions were getting the better of him and decided it was time to leave the pub. His mood was devolving from sadness to anger, anger at Michael for merely existing and raging hatred toward Kathleen for leaving him. He couldn't believe the bitch had turned down his proposal and insisted she was staying with her husband. He couldn't accept the words she was telling him, the cruel heartbreak she was inflicting on him. He had bared his soul to her, and he didn't want to let her go. When she escaped his grip and ran out of the hotel, he didn't chase after her. But he knew he wouldn't let her get away with her soul-crushing betrayal. Aaron knew what he had to do.
Finding a coat like Michael's was way too easy. The man's style was so boring that his cheap jacket could be found just about anywhere. Disabling the doorbell camera was pretty simple as well. He had been to Kathleen's home several times when Michael was at work, so he knew the exact route to take up the driveway to avoid being fully seen. The hoody under the jacket was a nice touch as well. He just had to shield his face and snip the wires, but letting the air out of Michael's tires would prove a little more difficult. Aaron had to find a way to get into the underground parking without being seen by security. Paying the delivery driver to sneak him in and out in the back of the truck was a brilliant move indeed.
Aaron stood outside the pub, waiting for a cab. His seething rage, subsiding in the cool night air, was replaced by a calm acceptance. Aaron had lost the love of his life twice but couldn't hold back the wry smile of smugness forming on his lips upon the realization that he had gotten away with murder – again.
fiction
About the author
Canadian family girl with a recently discovered love for writing. Other loves include animals and sports.
Reader insights
Be the first to share your insights about this piece.
Add your insights